Think you'll see a cap on No Fault medical, restrictions on benefits, no right to a jury trial? Think again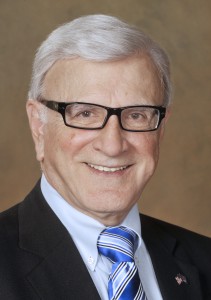 The latest proposal for so-called No Fault "reform," Senate Bill 818, which was introduced by Sen. John Pappageorge (R-13th District) on Tuesday will definitely surprise you.
It certainly surprised me.
As an insurance attorney who helps auto accident victims every day, I knew the ins and outs of last year's No Fault proposal, House Bill 4612, which was introduced by Rep. Pete Lund (R-36th District) and strongly backed by Gov. Rick Snyder.
And, as you know from this week's blog post series, I'm familiar with the portions of House Speaker Jase Bolger's (R-Marshall) No Fault proposals that he has discussed publicly and with the media.
I admit that when I learned Sen. Pappageorge had introduced a No Fault bill in the Senate, I figured it was going to be more of the same: Promised savings; a No Fault medical benefits cap; across-the-board benefit restrictions; and, denial of auto accident victims' right to trial by jury.
You can imagine my surprise when, after having scrutinized SB 818 multiple times, I found none of these things.
Before I tell you what's in the bill, I want to tell what's not in the bill. There is/are:
No promised savings on auto insurance premiums for consumers.
No cap on No Fault medical benefits and, thus, no elimination of auto accident victims' right to reasonably necessary and reasonably priced lifetime No Fault medical benefits.
No specific restrictions on rehabilitation benefits or home- and vehicle-modification benefits.
No elimination or redefinition of the "reasonably necessary" standard for "allowable expenses."
No denial of auto accident victims' right to trial by jury on whether their No Fault benefits were unjustly terminated and/or denied.
Okay, now, I'll tell you what's in SB 818 (and I'll explain each point in greater detail in another blog post within the next few days):
A new definition of what constitutes a "reasonable" charge for "allowable expenses" purposes.
A fee schedule for medical providers who treat auto accident victims.
Restrictions on in-home, family- or household member-provided attendant care services.
Ongoing assessments from the Michigan Catastrophic Claims Association (MCCA).
New annual "Catastrophic Claims Fee" charged to and paid by auto insurance consumers.
New annual $21 million assessment to fund the Automobile Insurance Fraud Authority and the Automobile Theft Prevention Authority.