Michigan Semi Truck Accident Lawyer
Call now for a free consultation
Satisfaction guarantee — if we don't win, you don't pay.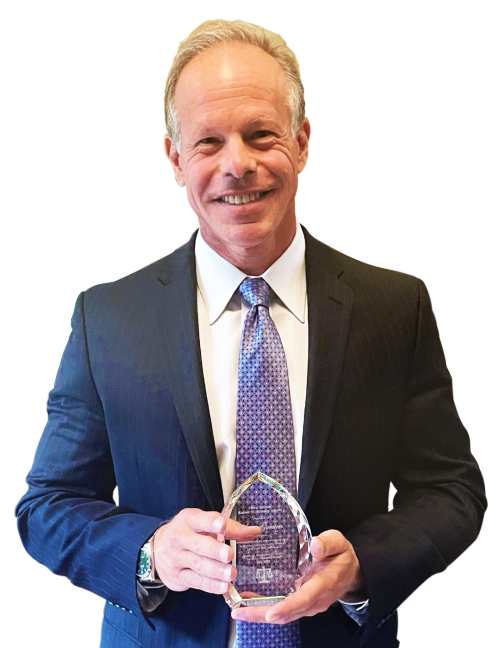 Hall of Fame 2023 Inductee
One of only 3 lawyers in the nation to be inducted into the American Association for Justice Truck Accident Lawyer Hall of Fame
Steve recovered the largest truck crash settlement of any Michigan lawyer or law firm.
Michigan Auto Law has recovered the top-reported truck accident trial verdict and settlement more times than any law firm in the state
Michigan's ONLY law firm that has a board certification in truck accident law. No other lawyer or law firm in Michigan is board certified.
The Best Truck Accident Lawyers Are At Michigan Auto Law
When you or a loved one is injured in a crash with a semi, you want the best truck accident lawyers in Michigan to protect you. That is what you get at Michigan Auto Law. Our attorneys specialize in these cases and they have recovered the highest trucking settlements and verdicts reported for our clients.
We are the ONLY law firm in Michigan with a Board-Certification in Truck Crash Law from the National Board of Trial Advocacy (an ABA-Accredited Lawyer Certification Program).
We have 50+ years of experience obtaining record truck and automobile crash settlements, including the largest ever trucking settlement of any attorney or law firm in the state.
And our attorneys have been recognized with multiple awards, such as being included among the "Best Lawyers" and "Best Law Firms" in Michigan and throughout the U.S.
Caring, communication, and record results are why our attorneys are the best in the business and why they are continually given 5-star reviews by our clients who have been injured in semi truck crashes.
Lynda Nunez, Riverview
My husband was killed in an automobile accident involving a gravel hauler truck on the freeway. The left front steer tire of the gravel hauler blew on I-75 near the Rouge River bridge, and the truck hit my husband's car, trapping him between the retaining wall and the gravel hauler … It became apparent that I needed to seek out an attorney. After interviewing four different lawyers, Steven Gursten of Michigan Auto Law stood out amongst them as the guy to go to for several reasons … He did so much research and he explored every possible avenue to get me the best settlement possible.
Why Hire A Michigan Truck Accident Lawyer?
If you or a family member is injured in any crash involving a big tractor-trailer rig or semi, you'll want the best Michigan truck accident lawyer on your side. Semi truck crashes can be catastrophic, and they are far more complicated and complex than car crash cases. Specialized experience is your best protection.
An experienced attorney with a track record of success will have the "know how" to move quickly to protect trucking accident victims and their families. This means stopping trucking companies from destroying key evidence. It means identifying all of the negligent parties responsible for the safety violations that caused a crash. And it means uncovering all of the trucking company's insurance coverage and assets which will be needed to pay for a settlement.
Your attorney will make the legal process as easy as possible for you so you can focus on healing – both physically and emotionally – after your crash.
How Can A Truck Accident Lawyer Help In Michigan?
In Michigan, a truck accident lawyer can help by identifying all of the liable parties, stopping them from destroying key evidence you'll need to prove your case, recruiting the top expert witnesses, holding the trucking company accountable for safety violations, and getting you the compensation you deserve.
Time is of the essence, as attorneys hired by the trucking company may start legally destroying key evidence of their negligence as soon as three months after the crash. If you wait, you risk being unable to gather evidence that is necessary to prove liability or damages.
It is critical that all negligent parties who are also responsible for crash-related injuries are identified and held accountable.  Beyond the obvious negligent parties such as the driver and the company, this may include the maintenance company, the load broker, the leasing agent, the loading company, and/or the manufacturer.
Nola R.
My attorney Josh and his team were a great help. They got back to me in a timely manner, and there was always someone available to call me back. We found Michigan Auto Law online and as soon as we reached out someone came out and got things started right away. We settled in 5 months! Thanks to all Michigan Auto Law! Everyone!
If you've been in injured in a crash with a tractor-trailer, you are certain to have a long list of questions about what to do next and what to expect from the litigation process. We've covered a few of our frequently asked questions (FAQ) below and you can read more FAQs here.
What should I do after a truck accident?

Call the police and seek medical attention.
Document all of your injuries.
Get help from an experienced attorney right away.
Notify your auto insurer immediately.
File your application for No-Fault benefits.
Check your insurance policy for notification requirements.
Check your policy for uncoordinated benefits.
Never give statements or sign releases.
Remember that Michigan crash liability laws are unique.
Click here for more tips and advice about what to do after a truck crash.
How to choose a truck accident lawyer in Michigan?
Limit your search to only those Michigan truck accident lawyers who have specialized experience in this area of the law. Check out their websites to see what settlements they've won for other clients. Read their online reviews to learn how clients rate them in terms of patience, compassion and attentiveness.
Truck crash cases are complicated, complex, and totally unlike a car crash case. You need a lawyer who knows the ins-and-outs of these cases based on extensive, specialized experience. Your case is too important to entrust to a "dabbler" who thinks he or she can "figure things out" as he or she goes.
To find out which Michigan truck accident lawyer is the best fit for you and your family, schedule a free consultation and meet them in-person. This will allow you to ask questions about their specialization, experience, and track record of success in these types of big rig crash cases. It will also give you a preview of what it will be like to work with this lawyer.
Why are trucking accidents a serious issue?
In Michigan, trucking accidents are a serious issue because the fatality rates are higher than they are for car crashes. Death and catastrophic injuries are common. Evidence must be preserved immediately or it can be lawfully destroyed. Liable parties try to hide their identity, assets and insurance coverage. And the state and federal laws involved are very complex.
Who is liable in a truck accident in Michigan?
In Michigan, any person or entity whose negligence caused your truck accident may be liable, such as: the truck driver; the trucking company; the owner of the truck and/or trailer; the maintenance company; the shipping company; and the loading company and broker.
How much does a truck accident lawyer cost in Michigan?
In Michigan, a truck accident lawyer costs you $0 in attorney fees for a case unless and until your case is won. You will not be asked to pay any up-front costs. You will pay your lawyer's 1/3 or 33% contingency fee only after your case is done and, importantly, only if a recovery is made for you first.
At Michigan Auto Law, each and every one of our clients also get our free 100% client satisfaction guarantee.
How do truck accident lawsuits work in Michigan?
In Michigan, the stages of a truck accident lawsuit include: investigating the crash scene; preserving key evidence; interviewing witnesses; hiring expert witnesses; identifying the liable parties; filing the lawsuit; conducting discovery; negotiating a settlement; and/or going to trial.
How much will a truck accident lawsuit cost me in Michigan?
In Michigan, a truck accident lawsuit shouldn't cost you anything upfront or while your lawsuit is pending. Most attorneys charge a 1/3 or 33% contingency fee which means you do not pay their fee until after your lawsuit is done and only if your attorney won your case.
What to ask a Michigan truck accident lawyer?
Ask if your Michigan truck accident lawyer works on a contingency fee basis so you'll know you only pay a fee if the attorney wins your case. Ask about the attorney's experience handling trucking litigation cases and get details about the settlements in those cases. Ask to see reviews and testimonials to find out what previous clients have to say about the lawyer.
Injured In A Truck Accident In Michigan? Call Now
If you are injured in a truck accident in Michigan, call now for a free consultation with one of our experienced and specialized truck accident lawyers. There is no cost or obligation. You can also visit our contact page or use the chat feature on our website.
Michigan Auto Law is Michigan's largest and most successful law firm that specializes exclusively in helping people who have been injured in auto accidents.
Our secret? Our attorneys deliberately handle fewer cases than other personal injury law firms.  This allows us to focus more time and attention on our cases.
Unlike other law firms, our Michigan truck accident lawyers are never too busy to promptly return phone calls and answer questions.
We have more than 1,900 5-Star reviews that reflect this care and attention to detail.
More importantly, this client-focused approach leads to better and faster settlements for our clients. Michigan Auto Law has recovered more million-dollar settlements and trial verdicts for motor vehicle accidents than any other lawyer or law firm in Michigan. We've also recovered the highest ever reported car accident and truck accident settlement in the state.
Call now so we can start making a real difference for you.
Have You Been Injured? You May Have a Case
Are you sure the insurance company is making you a fair offer?
Reach out to Michigan Auto Law for a free consultation and sound legal advice.
Get the Answers You Deserve
Insurance companies always try to settle auto accident claims as cheaply as possible. Find out what your case is really worth. Request your free consultation today.