Sen. Pappageorge jumps into the No Fault insurance reform battle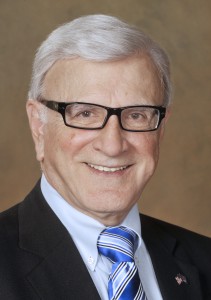 Since last Thursday, all eyes have been on Michigan House Speaker Jase Bolger (R-Marsall).  That's when Speaker Bolger introduced his new "reform" bill of Michigan's auto No Fault laws.
That gave Sen. John Pappageorge (R-13th District) time to quietly introduce his own bill in the Michigan Senate yesterday.
His bill, Senate Bill 818, was referred to the Senate's Insurance Committee, which is chaired by Sen. Joe Hune (R-22nd District) and on which Sen. Virgil Smith (D-4th) serves as a member.
Both Sen. Hune and Sen. Smith have previously introduced and supported unsuccessful but very different efforts to dismantle Michigan's auto No Fault laws.
Sen. Pappageorge's bill is 51-pages and I'm  in the process of reading through it now. My analysis of this latest plan will be coming soon.
Please watch Michigan Auto Law's blog and follow us on Social Media – follow us on Twitter, "like" us on Facebook and follow us on Google + – so you don't miss it.
Here's a link to Sen. Pappageorge's Senate Bill 818:
In the meantime, I will continue analyzing Speaker Bolger's so-called No Fault "reform" plan.