Michigan brain injury lawyer, CDC estimates 1.7 million traumatic brain injuries occur in the U.S. each year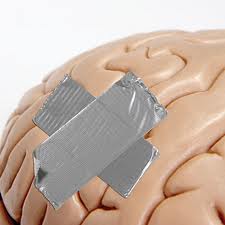 Our Michigan brain injury lawyers are constantly learning and teaching other lawyers about new developments in the field of traumatic brain injury so we can better help our clients, many who also suffer from TBI from auto accidents.
I wanted to pass along these new statistics from a Centers for Disease Control and Prevention report on how common TBI is in the US, and who is most susceptible to brain injury.
The report, "Traumatic Brain Injury in the United States: Emergency Department Visits, Hospitalizations, and Death," is based on a compilation of TBI data from 2002-06 and identifies the leading causes of TBI and incidence of brain injury by age, race and gender.
These statistics illustrate how common and dangerous traumatic brain injury really is today. Car accidents remain one of the leading causes of traumatic brain injury, and brain injuries from car accidents result in the highest percentage of wrongful death from TBI.
How many traumatic brain injuries are occurring?
o An estimated 1.7 million deaths, hospitalizations and emergency department visits related to traumatic brain injury (TBI) occur in the U.S. each year.
o There were 52,000 deaths from TBI annually.
o There were 275,000 hospitalizations annually.
o Almost 1.4 million (80 percent) of the people who sustained a TBI were treated and released from an emergency department.
o Traumatic brain injuries contribute to nearly a third (30.5 percent) of injury-related deaths in the United States.
Who is getting traumatic brain injury and how?
o Children from birth to 4 years of age, older adolescents aged 15 to 19 years, and adults aged 65 years and older are most likely to sustain a TBI (Read how traumatic brain injury is the leading cause of death and disability for youth).
o Falls are the leading cause of TBI (35.2 percent). Rates are highest for children from birth to 4 years and for adults aged 75 years and older.
o Among all age groups, car accident injury is the second leading cause of TBI (17.3 percent) and results in the largest percentage of brain injury-related deaths (31.8 percent).
o In every age group, TBI rates are higher for males than for females.
A traumatic brain injury is caused by a bump, blow or jolt to the head that disrupts the normal function of the brain and injures the brain. Read here for TBI symptoms.
The CDC says that "TBI is an important public health issue that has far-reaching consequences impacting the daily lives of those injured as well as the lives of their families. Individuals with TBI may have short- or long-term consequences that affect thinking, perception, language, or emotions and these consequences may not be readily apparent."
As a Michigan brain injury lawyer, I couldn't agree more. We see the devastating consequences that arise when emergency rooms miss traumatic brain injury diagnosis, and then the TBI symptoms appear, worsen and the auto accident victim is stuck scrambling for health benefits to treat TBI. I also serve on the executive board of the American Association for Justice Traumatic Brain Injury Lawyer Group. This group's primary purpose is to help educate lawyers on these issues, so they can better represent their clients who are brain injury survivors.
The biggest problem that so many lawyers – and juries – have with brain injury cases has always been that so much of the medicine is counter-intuitive or just different what we are all taught to expect about brain injury from Hollywood movies and television.
Part of addressing this serious injury for lawyers, brain injury survivors, and their families, is understanding how prevalent and serious it is and spreading the word on how to prevent, recognize, treat and manage TBI.
– Steven M. Gursten is a brain injury lawyer and partner of Michigan Auto Law. He is a member of the Executive Board of the American Association for Justice Traumatic Brian Injury Lawyer Litigation Group. Steve received a trial verdict of $5.65 million for a Michigan TBI victim; the largest reported car accident verdict in the state for the year.

Related information to protect yourself:
Michigan brain injury attorney discuses DTI for TBI
Steps TBI victims must take following an auto accident
Choosing a brain injury lawyer
Michigan Auto Law is the largest law firm exclusively handling car accident, truck accident and motorcycle accident cases throughout the entire state. We have offices in Farmington Hills, Detroit, Ann Arbor, Grand Rapids and Sterling Heights. Call (248) 353-7575 to speak with one of our Michigan brain injury lawyers today.