What happens when Michigan no-fault law and real-life medicine conflict?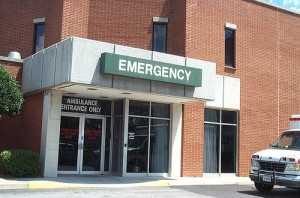 Our attorneys tell people that the law in Michigan is black and white: Anyone injured in a car accident must provide information as to the nature or type of injury to his auto insurance company within one year, or the insurance company can deny payment for medical bills and other no-fault benefits (MCL 500.3145(1)).
It's very easy to comply with a one-year notice provision when there is a physical injury like a broken arm – after all, it hurts immediately and upon X-ray, it's either there or it isn't. Notice for a tangible injury like this on an application for benefits to an auto insurance company can be easily made.
But in real life, some personal injuries aren't always as cut and dry.
What happens when you have a very serious injury, such as a traumatic brain injury or reflexive sympathetic dystrophy (RSD), which can't be so easily and quickly diagnosed? A recent case, Jory Magness v. Frankenmuth Mutual Insurance Company , shows how dangerous – and absolutely disastrous – it can be to have an injury that clashes with the artificial constraint of the strict one-year notice of injury requirement.
Magness was released on January 19, 2010 as an unpublished decision by the Michigan Court of Appeals. In Magness, a child was injured in an auto accident. The child was taken by ambulance to the hospital emergency room.
However, subsequent notice to the insurance company indicated medical treatment was rendered for a "shoulder bone bruise." While there was a vague reference to the existence of another injury, no detail was provided. There was no information about a brain injury or head trauma sustained in the accident, and no other notice was provided until the insurance company began to receive bills for medical treatment rendered for a traumatic brain injury shortly after the one-year had passed under the notice provision of the statute.
The Court found that no diagnoses of TBI was made in the emergency room.
The Normal ER: No Reference to Brain Injury or Head Trauma
Today, there are respected studies showing that hospital ERs routinely miss traumatic brain injuries — up to 80 percent of them. So the Court's findings that no diagnosis of TBI was made in the ER really means nothing.
Why do hospitals miss so many brain injuries? Doctors now understand that the brain actually goes into a hyper-metabolic state as it tries to protect itself after an injury. There is an uptake of glucose and therefore, especially in the acute phase of a traumatic brain injury, this uptake of hypermetabolic activity actually masks many of the symptoms of brain injury.
The injured brain makes the routine questions and gross neurological examination seem normal.
Detecting Brain Injury Symptoms
As anyone who watches the news or has a young child knows, doctors warn families for days and weeks after an accident to watch out for possible symptoms of brain injury, even if it is a child just getting his "bell rung" playing sports without losing consciousness. Symptoms to watch for include nausea, headaches, problems with memory or concentration, sleepiness and vomiting.
But with a child, problems of early detection are even harder. Unlike adults, a young child is not challenged with activities that would highlight deficits caused by a TBI early on. In other words, a child isn't confronted with enough sufficient challenge on a daily base, either academically or through work, where cognitive impairments or other signs of brain injury will surface. That's why so many pediatric brain injury doctors compare the brain injuries of children to the holes in a barrel: They won't begin to manifest themselves until the water reaches a certain level in that barrel, where they become noticeable. In some cases, this can take years.
Delay in Diagnoses = Delay in TBI Treatment
Unfortunately, a delay in diagnosis also means a delay in treatment. And in the child's case in Magness, this took just over a year. That late notice ran smack dab into the notice required under MCL 500.3145(1). The child's auto insurance company was able to dismiss the child's claim for medical care because the notice was not made within the one year.
Sadly, the child, who could possibly have made an excellent recovery if challenged with top-notch medical care, now has a brain injury and no one to pay for expensive treatment, even though it can still make a huge difference in his life.
This tragic decision is a good example of why law must have a heart, as well as a brain. It highlights the dangers when three judges on the Michigan Court of Appeals (who probably have no real-life personal injury legal experience or medical background) apply the cold black letter law of a statute requiring strict legal notice to a minor with a traumatic brain injury.
Hopefully, this case will serve as a warning to any parent or lawyer who even begins to suspect there may be a brain injury after a car accident. However, the child was a minor in this case, and I can only wonder how many other young and completely innocent children will continue to fall into the same hole that the child plaintiff did in Magness.

– Steven M. Gursten is a member of the American Association for Justice Traumatic Brian Injury Group and the Sarah Jane Brain Project. Steve received a trial verdict of $5.65 million for a TBI victim; the largest reported auto negligence verdict in Michigan for the year.
– Photo courtesy of Creative Commons by taberandrew
Related information:
Help for Lawyers Handling Traumatic Brain Injury Cases
Steps TBI Victims Must Take After an Auto Accident
14 Factors that Can Ruin a TBI Case
The Hidden but Deadly Brain Injury
Michigan Auto Law exclusively handles car accident, truck accident and motorcycle accident cases throughout the entire state of Michigan. We have offices in Farmington Hills, Sterling Heights, Ann Arbor, Grand Rapids and Detroit to better serve you.