Traumatic brain injury lawyer stresses that TBI is a public health crisis, calls for more resources to treat and prevent brain injury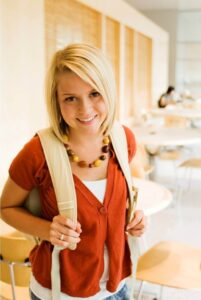 I was recently asked to give a presentation to lawyers who handle traumatic brain injury cases. As I started to update the statistics from the last traumatic brain injury lawyer presentation I did last year, I was really surprised to find these new statistics:
1. Over 765,000 American youth enter an emergency department every year with a traumatic brain injury.
2. That makes it one American every 40 seconds going to a hospital emergency room with a brain injury.
3. More than 80,000 American youth are hospitalized every year with a new brain injury.
4. More than 11,000 American youth DIE every year due to a brain injury.
5. Upwards of 80 percent of the youth in juvenile detention centers across America have some form of a traumatic brain injury.
March is Brain Injury Awareness Month, and hopefully this message resonates. What most people – lawyers and juries included – tend to forget is that brain injury is (and has been for some time) a PUBLIC HEALTH CRISIS.
It's not just lawyers who fail to understand the severity of this brain injury epidemic, or who fail in far too many cases to properly convey in a courtroom or to an insurance company adjuster the real consequences of TBI.
It is our government and public health officials as well. For example, compare the following interesting facts: the amount of federal research funding for AIDS to that of TBI today.
o Every year, there are approximately 35,000 new cases of HIV in America, and the annual federal research budget for HIV/AIDS is about $3.5 BILLION.
o About 24,000 new cases of autism are identified every year in America (total cumulative cases between 565,000-1.2 million) and the annual federal research budget for autism is finally moving towards $1 BILLION.
o In contrast, the annual federal research budget for pediatric acquired brain injury is less than $10 MILLION (yes, sadly, that is "M" as in million.)
This makes no sense.
Things are slowly changing. With news about war veterans coming home with brain injuries (the average age of a veteran with a brain injury is just 19 years old), the news coming out of the NFL about the link between trauma and serious brain injury and depression, and this week after the Bob Probert autopsy, brain injury awareness is spreading. I hope you will take some time this month to contemplate the millions of American families that have a child or young adult with a brain injury.
I will be blogging throughout March on various traumatic brain injury issues, including TBI and your car accident.
– Steven M. Gursten is a member of the American Association for Justice Traumatic Brian Injury Group and the Sarah Jane Brain Project. Steve received a trial verdict of $5.65 million for a TBI victim; the largest reported auto negligence verdict in Michigan for the year.
Related information:
Symptoms from traumatic brain injury from auto accidents
Nine steps TBI victims must take following a car accident
The critical connection between TBI and chronic pain
Michigan Auto Law is the largest law firm exclusively handling car accident, truck accident and motorcycle accident cases throughout the entire state. We have offices in Farmington Hills, Detroit, Ann Arbor, Grand Rapids and Sterling Heights to better serve you. Call (248) 353-7575 for a free consultation with a traumatic brain injury lawyer. We can help.