Personal injury lawyer shares reader comment about the importance of sober driving in Michigan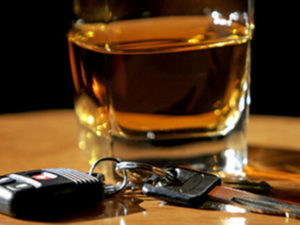 With the new Michigan law that targets drunker drivers, there has been a lot of discussion from our personal injury attorneys about the importance of safe and sober driving – especially around the holidays.
We've received a comment from one of our readers, Shelley, regarding drunk driving and a very tragic accident. Take a look:
"A girl… of Shelby Township, age 17 at the time, drove home drunk on Telegraph Road late one night in January 2009. She collided with another drunk driver — a mother — and the mother died. Drug paraphernalia was also found in the teen's car and she admitted that she had been on a phone call at the time of the crash. PLEASE do not make the same, incredibly stupid and irresponsible mistakes. Talk to drivers of all ages and inform them that drunk driving is never okay."
Shelley was responding to our blog, The most dangerous traffic intersections in Southfield, Michigan.
Nobody wants to be the one to hurt or kill someone by being drunk behind the wheel like in this instance. Please, follow the example of our personal injury lawyers, and never drink and drive. Make a pledge to avoid drunken driving.
– Steven M. Gursten is recognized as one of the nation's top personal injury lawyers in serious car and truck accident injury cases and auto insurance No-Fault litigation. He frequently writes about drunk driving and distracted driving, and is available for comment.
Related information:
What you can do to protect yourself from a car accident
Drunk drivers causing car accidents: Of crime and punishment
A safety ap to reduce drunk driving and car crashes in Michigan?
Michigan Auto Law is the largest law firm exclusively handling car accident, truck accident and motorcycle accident cases throughout the entire state. We have helped countless personal injury victims recover all of the No-Fault insurance benefits they're entitled to, and we can do the same for you. Call (248) 353-7575 for a free consultation with an insurance attorney.