Concussion After A Car Accident: What You Need To Know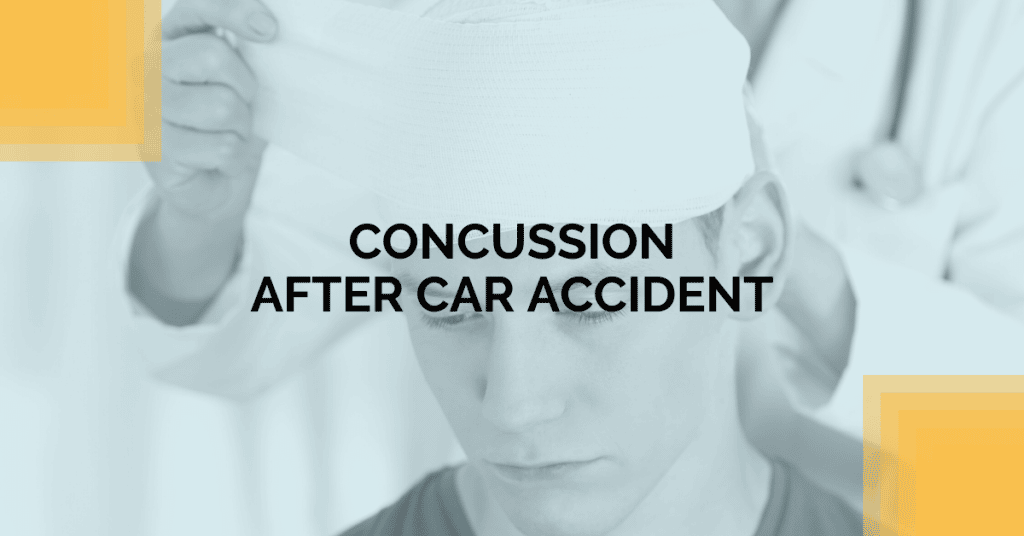 A concussion after a car accident is a very serious and common injury for Michigan auto accident victims. But it is frequently undiagnosed because people – including medical professionals – fail to recognize the signs and symptoms. It can be fatal or result in lifelong disabilities if left untreated.
All too often, people fail to investigate whether a person has suffered a concussion after a car accident if he or she did not lose consciousness. Unfortunately, that's a dangerous conclusion because there are many other signs and symptoms to alert the injured person and/or his or her family that this injury may have occurred. Headaches, confusion, slurred speech and loss of energy are all tell-tale signs.
Missing a diagnosis is dangerous because if it is left untreated it could result in a dangerous – potentially deadly – collection of blood between the brain and the skull. Referred to as a hematoma, this collection of blood and the resulting pressure could damage the brain's ability to function properly. Sadly, in some cases, the damage is permanent and the injured person never regains his or her pre-accident level of cognitive functioning.
Because any injury to the brain could have a lasting impact on your health and livelihood, it is vital to seek medical attention after any crash.
What is a concussion after a car accident?
A concussion after a car accident is a traumatic injury to the brain. It can be caused by a strike, blow or jolt to the head that occurs during the auto accident. Alternatively, it may be caused by the violent shaking of the head to the sudden impact of the crash. Loss of consciousness is not uncommon.
What to do if you have signs of concussion after a car accident?
If you suffered a concussion after a car accident, follow these steps:
Get examined immediately: Time may be of the essence. When it comes to properly treating this injury, the sooner a person gets the proper diagnostic tests and medical treatment, the better the chances they have of making a good functional recovery and ruling out a potentially more serious and permanent injury. As an injury lawyer, I always advise people that the sooner they can get the necessary and appropriate medical care, the sooner they can get back on the road to good health and a full recovery. With a concussion after a car accident, it is also important for your doctors to rule out a potentially more serious injury as soon as possible.
Get medical treatment and get a referral for the appropriate diagnostic imaging to detect and diagnose if you have suffered this injury. A doctor can't treat you until he or she knows what is causing these symptoms, and the appropriate diagnostic testing will enable your doctor to prescribe the best course of treatment for you and make the appropriate referrals for you.
Early documentation always makes it easier to avoid future problems with your own insurance company. Early medical documentation, such as in an emergency room or as soon as possible with your family doctor, will prove to a health insurance company or a No-Fault insurance company that the crash was the cause of this injury. If it does turn out to be a more serious injury, you've documented the early symptoms and again will be able to avoid many of the problems that arise when an insurance company is denying a causal relationship and refusing to pay for medical treatment. Early treatment and medical documentation create a clear temporal relationship that makes it more likely for your insurance company to pay for your medical care.
Showing a clear temporal relationship between a collision and the documentation of treatment for a condition or injury also makes it easier for your lawyer to obtain a full and fair legal settlement for your injury. Delays in treatment and long gaps in medical documentation will hurt your ability to get better faster and to make a good recovery for your injury, but it also often makes it harder for your attorney to get a reluctant insurance company adjuster to pay for your treatment and finally it makes it harder to get a full and fair legal settlement after your crash for your pain and suffering.
Don't try to "tough it out": This is a very serious injury. It can cause permanent pain and disability if you don't seek medical treatment right away. As an injury lawyer, I've seen so many instances where people felt like they didn't want to "complain," but within days or weeks what they thought would be a minor injury or something that would go away becomes much more serious.
Talk to an attorney who is experienced at helping people injured in motor vehicle crashes. Most experienced lawyers have helped people suffering from concussion after a car accident. The initial call is always free so at the very least you will be informed as to what your insurance company is responsible to pay and what medical help and wage loss you are entitled to. An attorney can also help you review your medical records as well as the treatment and care you're receiving to make sure bills are getting paid and to help you assess what your case might be worth if your pain and disability was caused by another driver's negligence or carelessness.
Tell your auto insurance company about your concussion after a car accident. If you live in Michigan, make sure to include this in your application for No-Fault benefits, which is also referred to as your "written notice of injury" – which must be given to your No-Fault auto insurance company "within 1 year after the accident." (MCL 500.3145(1) and (4))
Do not sign any settlements, releases, or waivers related to your motor vehicle crash: Until you have talked with an experienced attorney who is looking out for your interests, do not sign any settlements, releases, or waivers that are presented to you by your auto insurance company, the at-fault driver's auto insurer or any other insurance companies or persons.
How to make a claim
In Michigan, you start your claim for concussion after a car accident by filing an application for No-Fault benefits with the responsible auto insurance company, according to the No-Fault law's "priority" rules. The No-Fault insurer will pay for your medical bills and your lost wages if you cannot return to work.
Can you sue for a concussion after a car accident?
Yes. If your auto insurance company refuses to pay for – or cuts-off – No-Fault benefits related to a concussion after a car accident you have suffered and may be continuing to suffer, then you can sue for unpaid, overdue medical bills, attendant care, medical mileage, replacement services and lost wages because your injuries have prevented you from returning to work.
You can also sue the at-fault driver for pain and suffering compensation as a result of your collision-related injuries, but you will first have to show that the other driver was at-fault for causing the crash and that your mental trauma constitutes a "serious impairment of body function" under our auto law.
Additionally, you may be able to sue the at-fault driver for other economic damages, such as excess and future medical bills and lost wages.
What causes a concussion after a car accident?
A concussion after a car accident can be caused by a strike, blow or jolt to the head that occurs during the accident. Importantly, it can occur even if there is no impact to the head. It can also be caused by the extreme force of the crash, which causes the head to whip violently forward and backward.
At its most basic level, this is an injury to the brain that results from the brain striking the interior of the skull. Whether the initial event is a blow to the head or the violent whipping motion that occurs in rear-end collisions, the sudden movement of the head (acceleration) – and equally sudden end to that movement (deceleration) – causes the brain to be thrown against the skull or to twist inside the skull.
The danger in this is that the brain can be bruised or damaged. This may cause bleeding in and around the brain, which will cause the skull to fill with blood and put pressure on the brain. Left untreated, this condition could be fatal or result in lifelong, life-altering disabilities.
Signs of concussion after a car accident
If your family member or a loved one was injured in a motor vehicle crash, below the are the "signs" or behaviors you should be watching for so you'll know whether the person may have suffered a concussion after a car accident and should be seeking immediate medical attention:
Loss of memory of events prior to the crash
Loss of memory of events after the crash
Appearing dazed or stunned
Forgetfulness
Confusion
Walks or moves clumsily
Slow to answer questions
Changes in mood, behavior and personality
Symptoms
If you, a family member or a loved one was injured in a motor vehicle collision and any of the following symptoms are being experienced, then medical attention should be sought immediately to determine whether you, the family member or loved one has suffered from this injury:
Loss of consciousness
Headache (especially that keeps getting worse and won't go away)
Pressure inside your head
Nausea
Vomiting
Vertigo
Dizziness
Problems with balance
Double or blurry vision
Light sensitivity
Noise sensitivity
Feeling lethargic
Not thinking clearly
Confused
Inability to concentrate
Loss of memory
Feeling depressed
Drowsiness
Inability to wake up
Slurred speech
Numbness
Decreased coordination
Unusual behavior
Testing and diagnosis
Testing for and diagnosing this type of injury may involve the following actions by your doctor:
Asking questions about how your injury occurred
Asking questions about your symptoms
Conducting a physical examination
Ordering an MRI scan, CT scan or an electroencephalogram (to monitor brain waves)
Administer neuropsychological and/or neurocognitive tests
Administer an eye test that assess for changes in pupil size, eye movements and light sensitivities that are associated with this injury
How long can concussion last after a car accident?
How long a concussion can last after a car accident depends on each person, the severity of his or her injury, the recommended course of treatment and how the person's body reacts to the injury and treatment. For some, it can last days or months. For others, the effects are long-term.
Research has shown that some survivors of this injury – approximately 1 in 10 – endure permanent cognitive deficits or emotional injury.
Have you suffered a concussion after a car accident? Call Michigan Auto Law first
If you have suffered a concussion after a car accident and would like to speak to an experienced injury attorney, call toll free anytime 24/7 at (248) 353-7575 for a free consultation with one of our attorneys. You can also get help from an experienced accident attorney by visiting our contact page or you can use the chat feature on our website.