Catastrophic Injury Guide: Definition, Examples Treatment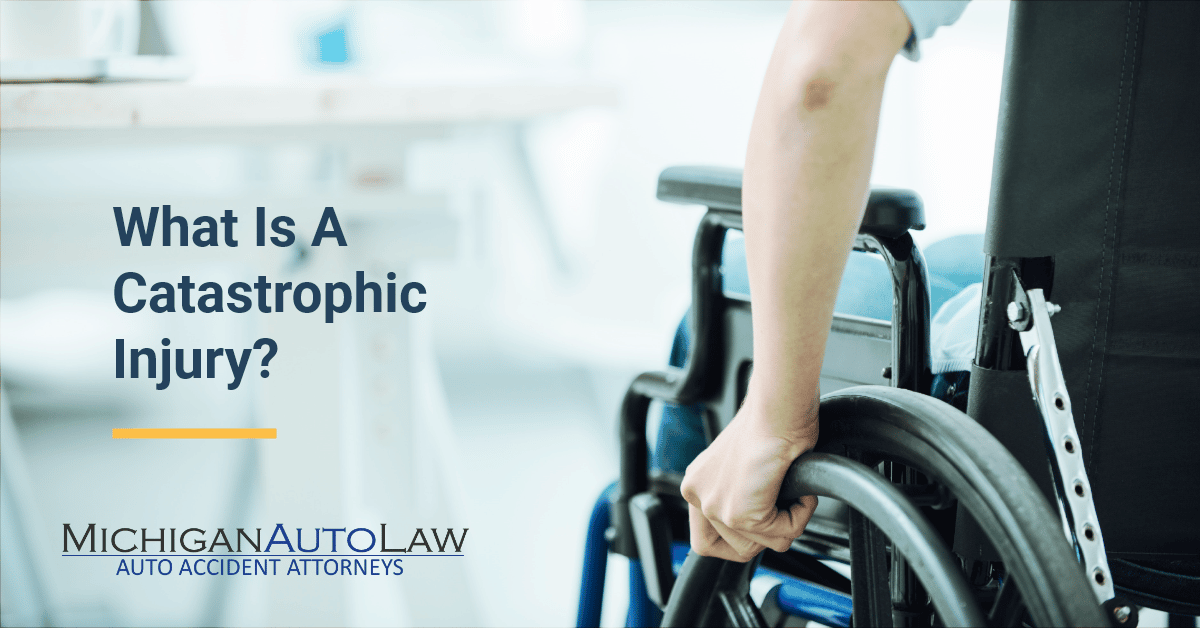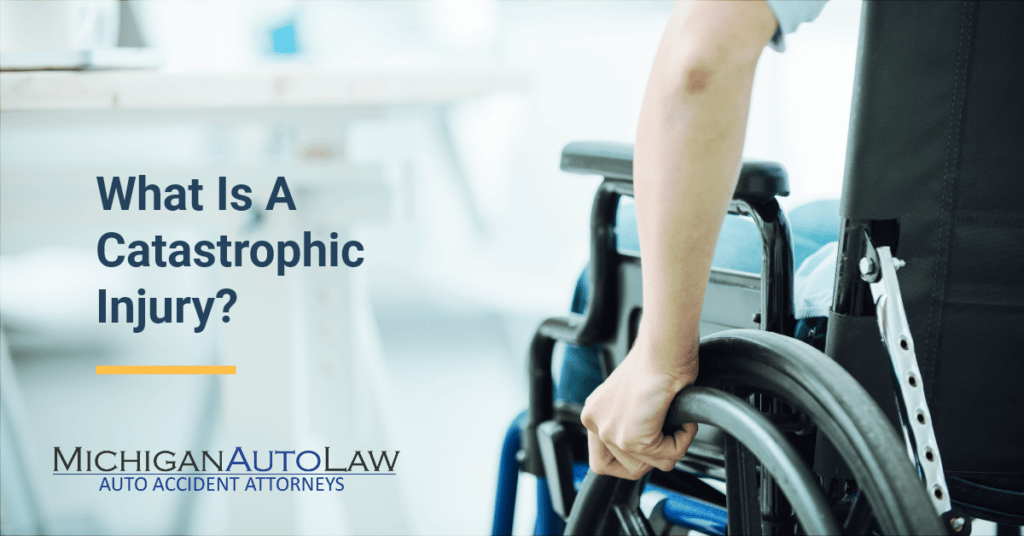 A catastrophic injury after a car accident is exactly what it sounds like. It's a serious, debilitating injury caused by an auto accident that has disastrous effects on the injured person's life. Examples are TBIs and spinal cord injuries. Many survivors cannot work due to life-long disabilities.
In addition to turning an injured person's life upside down, these injuries frequently put serious emotional and financial stress on the person's family. Families do not when or if their lives will return to normal. Plus, they are faced with concerns about paying for catastrophic medical care and supporting the family. Loved ones may have to miss work or stop working altogether to care for and tend to a family member who has suffered this type of injury.
What is a catastrophic injury?
A catastrophic injury is a serious, disabling injury that has long-term and potentially permanent effects on the injured person's life. Examples of these injuries are TBIs or spinal cord injuries that disable victims from walking, communicating, caring for themselves or working.
The seriousness of this type of injury cannot be overstated. What distinguishes it from other, non-calamitous injuries is its life-altering nature.
Tragically, the lives that survivors of these types of injuries – as well as their families – live after a car accident all too frequently bear very little resemblance to the lives they lived before their injury.
What is considered a catastrophic injury?
For an injury to qualify or to be considered a catastrophic injury, it must cause long-lasting or permanent damage to cognitive functions which alters the victims ability to live their life. Common examples are spinal cord injuries, TBIs, severe burns, amputations, blindness, deafness and organ damage.
What are cognitive functions?
Cognitive functions are mental processes that are vital for obtaining, processing and using information. These functions include decision making, learning, language abilities, perception, attention, memory, creativity, spatial ablities, problem solving and reasoning.
Injuries considered to be catastrophic are:
Traumatic brain injury (TBI)
Head trauma
Accidental amputation
Spinal cord injury (SCI)
Severe burns
Deafness
Severe bone fracture
Multiple bone fractures
Eye injury / Blindness
Shoulder injury
Foot injury
Back injury
Neck injury
Organ damage
Neurological disorders
Paralysis
Paraplegia
Quadriplegia
What treatment is appropriate?
Determining what treatment is appropriate for will depend on the nature of the injury. TBIs require a different course of treatment than do spinal cord injuries or accidental amputations. But treatment frequently involves 24/7 care, cognitive, speech and rehabilitation therapy and surgery. 
The necessary care for a person's injury may involve being admitted to a residential care facility or receiving attendant care in the injured person's home.
Similarly, depending on the nature of the person's injury, there may be home- and/or vehicle-modifications that need to be made to accommodate the injured person's mobility limitations.
Additionally, injury survivors and their families and caregivers will spend a great deal of time seeing doctors and specialists who will monitor and steer the treatment process.
Can I sue or bring a lawsuit after suffering this type of injury?
In Michigan, you can sue after suffering a catastrophic injury after a car accident if you can show another driver was at-fault for causing the crash. You can sue for "excess" medical costs and lost wages. You can also sue for pain and suffering compensation if you suffered a "serious impairment of body function."
In a negligence lawsuit against the at-fault driver, the injury survivor can pursue claims for not only pain and suffering compensation and excess medical costs and lost wages, but he or she may also seek to recover compensation for permanent disfigurement, loss of enjoyment of life, mental anguish, and loss of consortium.
A injury survivor can also sue for unpaid, overdue No-Fault benefits – which are intended to cover accident-related medical bills, wage loss, attendant care and replacement services.
But unlike a negligence lawsuit, in a lawsuit for unpaid, overdue No-Fault benefits an injury survivor is not required to prove that another driver was at-fault for the accident that resulted in his or her injury.
Suffered a catastrophic injury after a car accident? Call our attorneys now!
If you or a loved one have suffered a catastrophic injury after a car accident call now (248) 353-7575 for a free consultation with one of our experienced lawyers. There is no cost or obligation. You can also visit our contact page or use the chat feature on our website.
Michigan Auto Law is Michigan's largest and most successful law firm that specializes exclusively in helping people who have been injured in auto accidents.
Our secret? Our attorneys deliberately handle fewer cases than other personal injury law firms. This allows us to focus more time and attention on our cases.
Unlike other law firms, our attorneys are never too busy to promptly return phone calls and answer questions.
We have more than 2,000 5-Star Reviews that reflect this care and attention to detail.
More importantly, this client-focused approach leads to better and faster settlements for our clients. Michigan Auto Law has recovered more million-dollar settlements and trial verdicts for motor vehicle accidents than any other lawyer or law firm in Michigan. We've also recovered the highest ever reported truck accident and car accident settlement in the state.
Call now so we can start making a real difference for you.