"Ice Missiles" caused by snow and ice falling from roofs of cars and trucks are crashes just waiting to happen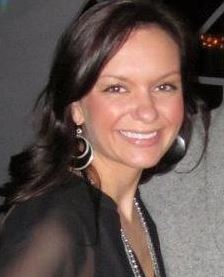 I recently wrote about the law in Connecticut called the "Ice Missile Law." The law requires drivers to clean off all the snow and ice from their cars before driving, or else they can be ticketed and fined.  I think  Michigan should pass such a law. Giant bowling ball-sized chunks of ice falling off of the cars and trucks in front of us are causing way too many car accidents.
Well, not everyone agrees with me.  Some people on our Michigan Auto Law Facebook page said no.  Some people said our legislature has more important things to tackle. But just one week after our blog post on ice missles, I want to share  a real life example of just how dangerous it can be when sheets of ice and snow are not cleared off of cars.
Our very own law clerk Meagan Drewyor was nearly killed when an ice chunk the size of a basketball flew from the top of a shuttle bus that was driving in front of her.  The giant chunk of ice smashed into her windshield.
On February 7, 2014 Meagan was driving to law school at Wayne State University in Detroit, heading North on Woodward, south of Palmer.
Meagan got in the left turn lane. Meanwhile, a shuttle bus for the College for Creative Studies was also turning left from the opposite direction. Meagan said that as the bus was stopping and then began its turn, an ice chunk the size of a basketball broke free from the top. The ice then barreled into the windshield of her Mazda C3 on the driver's side, piercing the windshield and creating a big, gaping hole.
Thankfully, it didn't smash into Meagan, who was only inches away when it collided into her windshield.  She left the scene shaken up, but she was not injured.
In Connecticut, the law says that drivers "shall remove any accumulated ice or snow from such motor vehicle, including the hood, trunk and roof of such motor vehicle, so that any ice or snow accumulated on such vehicle does not pose a threat to persons or property while the vehicle is being operated on any street or highway…"
Those who do not clear their cars can be ticketed and fined $75. And if the ice or snow from a non-commercial vehicle happens to cause personal injury or property damage, the penalty can jump up to $1,000.
Commercial vehicles –  including semi trucks and buses – that fail to clear their vehicles of ice and show face fines of $500 to $1,250 if any damage is caused. This would include the bus involved in Meagan's incident.
Meagan could have been seriously injured or killed by this ice missile.   And as an accident attorney, I've represented and helped people who have been seriously injured in car accidents caused by giant sheets of snow and ice falling off big trucks and cars.
I will say it again.  Time for Michigan to pass an ice missle law.