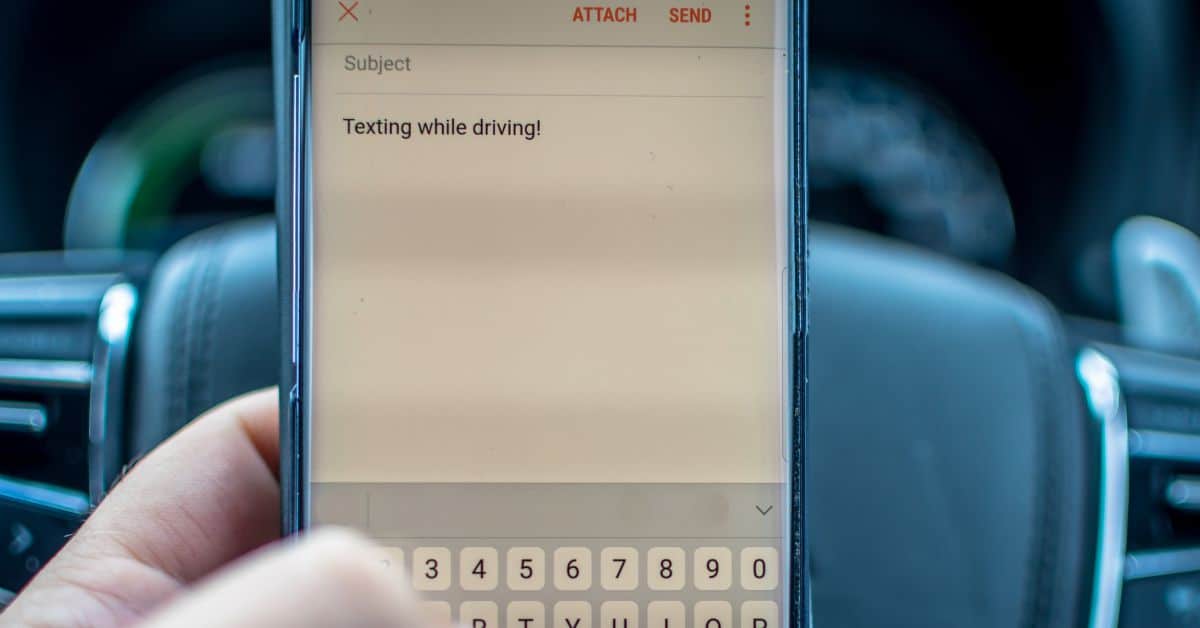 Lawmakers have proposed a new Michigan distracted driving law to help bring our state up to speed on protecting the public against the dangers created by distracted and texting drivers.
It's about time. Since our ban on texting while driving was passed in 2010, we have learned a lot more not only about how dangerous texting is, but also how dangerous it is to be looking at, engaging with and talking on our phones while we're behind the wheel.
This new Michigan distracted driving law legislation – embodied in House Bills 4181, 4198 and 4199 – extends the texting ban to prohibit other forms of driving distractions and increases penalties for drivers who put innocent drivers at risk.
How dangerous is distracted driving that lawmakers are proposing a new Michigan distracted driving law in this state?
"Text messaging made the risk of crash or near-crash event 23.2 times as high as non-distracted driving," according to a 2009 study from the Virginia Tech Transportation Institute.
The Virginia Tech Transportation Institute found that "dialing a handheld cell phone" while driving made the driver "12 times more likely to crash."
The AAA-Foundation for Traffic Safety has found that: (1) drivers' overall crash risk "nearly doubled" when they were "engaging in all forms of visual-manual cell phone tasks"; and (2) "visual-manual cell phone interaction" while driving makes drivers three times more likely to be involved in a "road departure crash" and more than seven times more likely to cause a rear-end collision.
What would a new Michigan distracted driving law require?
Under Michigan's existing ban on texting while driving, drivers are prohibited from reading, typing and/or sending text messages on their phones while driving. (MCL 257.602b(1))
House Bill 4198 would strengthen Michigan distracted driving law by extending the ban to prohibit drivers from using a cell phone or computer while they're driving to "read, view, manually type, or send an interactive communication, or access, read, or post to a social media site." The bill defines "interactive communication" as "a text- or image-based communication including, but not limited to, a text message, an instant message, or electronic mail."
House Bill 4181 proposes to ban drivers from engaging in the following distracting behavior while driving:
No using a "mobile electronic device," which the bill defines "mobile electronic device" to include cell phones, computers, tablets, electronic games, cameras and video devices and "any similar device that is readily removable from a vehicle and is used to write, send, or read text or data or capture images or video through manual input."
No wearing headphones/earphones in both ears
No accessing, reading and/or posting to social media
No viewing, recording or transmitting a video on a mobile electronic device
What would the penalties be for violating a new Michigan distracted driving law?
Under the existing texting ban, violators are "responsible for a civil infraction" and the fines are $100 for first offenses and $200 for second and subsequent offenses. (MCL 257.602b(6))
Significantly, HB 4181 proposes the following penalties for violating the bill's distracted driving prohibitions:
Civil infraction
$100 fine or 16 hours of community service for a first violation
$250 fine or 24 hours of community service – or both – for a second or subsequent violation
Fines are doubled when a car accident occurs
Driver license suspension for three or more violations within a three-year period
Second offense results in one point on the driver's record
Third and subsequent offenses result in two points on the driver's record
Additionally, House Bill 4199 would increase the fines for drivers who text and drive from $100 to $250 for first time violations and from $200 to $500 for second/subsequent violations.