Fix the Essential Insurance Act loopholes to give our Insurance Commissioner the same power that they have everywhere else to stop excessive rates and high insurance prices, transparency on insurer profits and stopping red-lining in Detroit is the easy fix for the constitutional issues raised in Mayor Duggan's No-Fault lawsuit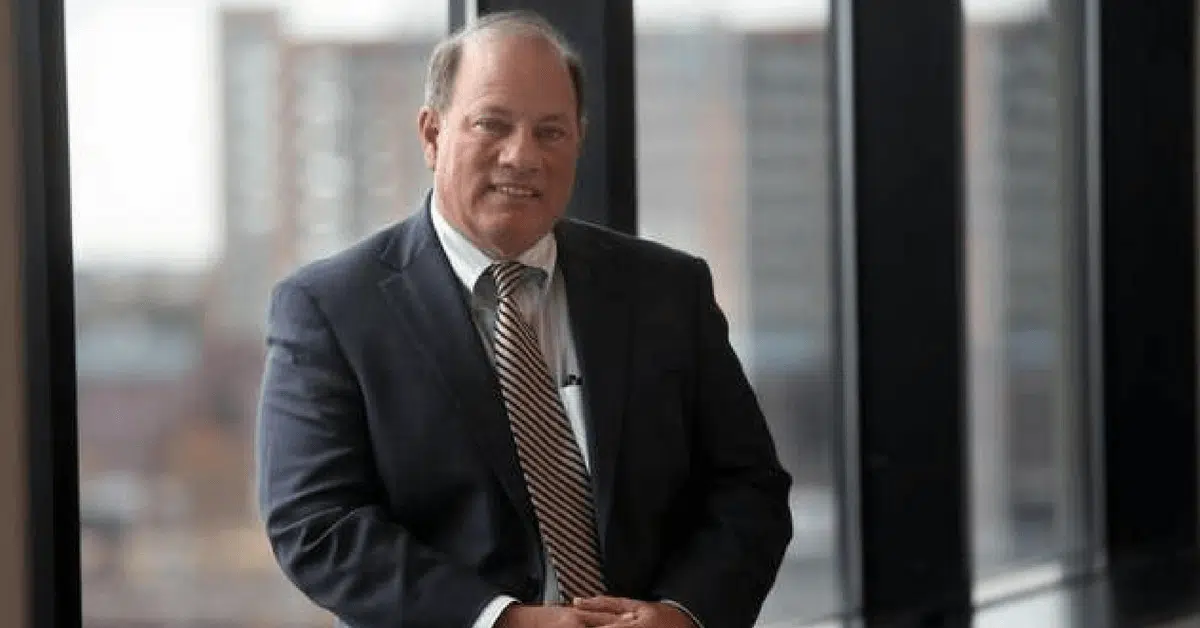 Yesterday, I wrote about the new lawsuit filed last Thursday by Detroit Mayor Mike Duggan to have No-Fault declared unconstitutional.  I went through the history of Shavers v. Insurance Commissioner and how our auto No-Fault law in Michigan has always been very vulnerable to this type of constitutional challenge.
Today, I want to talk about the fix. In his lawsuit, Mayor Duggan is asking to give the Legislature 6 months to fix No-Fault or have the entire auto No-Fault law declared unconstitutional.
It actually is quite easy.
Specifically, what I am suggesting is the following:
Fix the loophole from the Essential Insurance Act of 1979 and finally empower our Michigan Insurance Commissioner to stop auto insurers from charging excessive auto insurance prices. This can be accomplished by closing the ridiculous "reasonable degree of competition" loophole that currently exists in the law's definition of "excessive" automobile insurance rates – which Michigan's Insurance Commissioner called for more than 10 years ago, but lawmakers refused to act.
Empower our Insurance Commissioner to regulate excessive profit margins for auto insurers. We still have no transparency after all these years on just how big these profit margins are, but we know they are staggering. Requiring a reasonable profit margin on a product that the state requires people to purchase and therefore has a responsibility to regulate closely to make sure it is fairly priced was what the Michigan Supreme Court specifically stated in Shavers. This will slash the cost of auto No-Fault insurance but keep its vital protections and insurance benefits intact for car crash injury victims.
Abolish credit scoring and make redlining illegal – both of which effectively amount to legalized discrimination. Getting rid of these shameful practices is likely the single best way to drop insurance prices in cities like Detroit and Flint where the use of zip codes, gender, and credit scores as ratings factors, instead of driver history, punishes the poor and minorities.
As I wrote yesterday, doing this is an easy fix that resolves any constitutional questions about the No-Fault auto law and will:
"[F]inally put the blame – and accountability – for exorbitant insurance premiums in Michigan where it mostly belongs – on the insurance companies. The auto insurers in this state have the absolute, unfettered, unregulated and exclusive control to set, demand and continually raise those prices."
How did everyone miss the holding in Shavers and the right to affordable car insurance in Michigan?
What went wrong?
How is it that nearly every Michigan lawyer that practices personal injury and car accident/No-Fault insurance work could get the holding in Shavers so wrong?
Michigan lawyers just assumed the Michigan Supreme Court in Shavers said No-Fault is constitutional.
But it didn't. In fact, in Shavers, the Michigan Supreme Court said No-Fault was unconstitutional.
The Court then gave the Legislature 18 months to fix it. And then, it looks like it just slipped through the cracks after the Legislature passed the Essential Insurance Act in 1979, but prices for auto insurance never fell.
To be specific, the Michigan Supreme Court's ruling in Shavers v. Attorney General was that drivers have a constitutional right to affordable insurance prices. But since that time, car insurance rates have gone through the roof. Detroit has the highest car insurance prices of any city in the U.S.
So, what went wrong?  The answer is simple: Politicians haven't been doing their jobs.
As the Supreme Court explained in Shavers, No Fault auto insurance is compulsory and, thus, there are big penalties for people who choose to drive without carrying the proper, mandatory coverage.
The State of Michigan has essentially given monopoly-like powers to the auto insurance companies that write policies here. That means the Legislature has the responsibility to make sure insurance companies aren't abusing these monopoly-like powers.
The Michigan Supreme Court said in Shavers that the Legislature can – and must – regulate insurance companies to ensure that their legally mandated or "compulsory" product is available at fair and equitable rates … very similar to the way that public utilities are regulated.
We have instead today the result of persistent failure to act by politicians who know that No-Fault is far too expensive, but who have been unwilling to do their job.
Instead of fixing No Fault, we've seen a series of bills over the last few years where politicians have been pushing insurance company lobbyists' proposals. The sole purpose of these bills is to increase insurers' profits – not to lower auto insurance prices for consumers.
Sure, they like to blame the trial lawyers, and the hospitals, and the doctors. But it is the insurance companies who have been so shameless in pushing bills aimed at taking away legal rights and fattening already fat profit margins.
Let's fix auto No-Fault, lower the price of auto insurance, and keep the protections in place
Fortunately, as I said both yesterday and today, there is actually a very easy fix to the situation Mayor Duggan's No-Fault lawsuit purports to address.
And, rather than requiring the 6 months Duggan's lawsuit recommends, these fixes could easily be put in place in just a few short weeks.
Close the "reasonable degree of competition" loophole for excessive insurance rates
For many years, I've been calling for lawmakers to empower the Insurance Commissioner to stop car insurance companies from charging excessive rates for car insurance.
This can be stopped in one easy fell swoop by closing the unworkable and impossible "reasonable competition" loophole in the Insurance Code's definition of excessive car insurance rates.
Under Michigan law, an automobile insurance rate is not "excessive" unless "the rate is unreasonably high for the insurance coverage provided and a reasonable degree of competition does not exist for the insurance to which the rate is applicable." (MCL 500.2109(1)(a))
Because the "reasonable degree of competition" requirement is effectively impossible to meet, the Insurance Commissioner is effectively powerless to stop "excessive" auto insurance prices under existing law.
I'm not alone in acknowledging this obvious, historically-ignored reality.
In a 2005 study of the "Competitiveness and Premium Excessiveness" of Michigan's Auto Insurance Industry, the Insurance Commissioner made the following recommendation regarding the "reasonable degree of competition" requirement:
"The Code should not require a finding of an absence of competition in order for rates to be considered excessive."
The Insurance Commissioner explained:
Even where "[r]ates are not unreasonably high in relation to covered losses, premiums may still be unaffordable from a consumer's perspective—particularly in urban areas. Based on the foregoing, it is very clear that in many parts of the state, competition isn't doing enough for consumers. Insurers are not competing in a manner that actually makes insurance more affordable in these areas."
Like the recommendations and observations above, which were inexplicably ignored by lawmakers, the Insurance Commissioner also made the following suggestion – which, like the items above, is just as urgently necessary now as ever:
"Where rates are excessive, the Commissioner should be given the authority to order refunds to policyholders who have paid too much. This would promote fairness, encourage companies to carefully avoid excessive rates, and make insurance more affordable."
Insurance Commissioner must have the power to regulate auto insurer profit margins
Drivers, families and consumers are likely never going to see any real, meaningful relief on car insurance rates until the Insurance Commissioner is given the power to regulate the profits of the auto insurers that have been given this "cartel-like monopoly" to sell a product that people are then forced to buy that the Shavers Court was so concerned about.
There are enormous savings to be had here by just requiring that insurers make a reasonable profit margin.
As I noted in my Detroit Free Press opinion piece, "Profits, not medical claims, drive up cost of auto insurance in Michigan":
"Michigan auto insurance companies collected more than $2 billion more in auto premiums in 2011 than they paid out in claims. They brought in about $6.8 billion in private passenger and commercial auto premiums and paid out some $4.7 billion in losses on private and commercial auto claims, according to data provided to Michigan Auto Law by the National Association of Insurance Commissioners and the Michigan Office of Financial and Insurance Regulation. Michigan auto insurers pocketed the difference. That's more than $2 billion in unused premiums in 2011 for the trouble of selling a product (auto no-fault insurance) that consumers in this state are required by law to purchase."
Driving history, not residency, not redlining, will help make car insurance affordable in Detroit 
One of the other very important – and tragically overlooked – recommendations of the Insurance Commissioner in the 2005 was insurance rates should be based on driving history, not where a person lives:
"Considering the tremendous rate disparities across the state, Michigan should evaluate the continuing utility of territory as a primary rating classification for private passenger auto insurance and examine whether de-emphasizing territory in favor of driving history would serve to reduce rates in areas that currently have the highest rates."
The inexcusable use of redlining and credit scoring has made a civil rights issue of our No Fault law.
I have made this point many times and, unfortunately, unless things change soon, I will be making it, again and again, in the future.
In my blog post, "Uninsured drivers in Detroit: How this has become a civil rights issue," I explained:
"There's an epidemic of uninsured drivers in Detroit because the No Fault premiums are so high …"
"In Michigan, rates are … based on ZIP codes and credit scores. And the average cost to insure a car in Detroit for one year is a whopping $5,948, roughly $495 a month …"
"[W]hile Michigan's auto accident coverage is the nation's best for automobile accident victims, it's cost-prohibitive for the working poor in our inner cities.
"What most people don't know is how draconian and punitive Michigan law is for uninsured drivers. When a driver is uninsured, he is barred under our law from suing for pain and suffering [and from collecting No-Fault benefits], even if he was completely innocent."
"I say this is a civil rights issue because our law is disenfranchising tens of thousands of mostly black, inner city Detroiters. The weight of this law falls disproportionately on these drivers because they are more likely to be driving uninsured."
We don't need to scrap auto-No Fault in Michigan.
We just need to make a couple common-sense fixes to a law that was badly drafted in 1979 in response to Shavers and that has remained broken ever since. We've allowed insurance companies to take advantage of these loopholes and to take advantage of these monopoly-like powers to make enormous profits in Michigan – profits that are likely higher here than they are almost anywhere else in the nation.
I am a car accident lawyer. I help people who are badly hurt for a living. I've seen firsthand the wonders of what our auto No-Fault law can do for people that are just not available in pure tort states. The answer is not to kill No Fault in Michigan. The answer is to make these easy, simple fixes so we really can have the best of both worlds – the nation's best auto insurance protections and at a significantly lower cost than what we are paying today.