Rep. Howrylak (R-Troy) proposes distracted driving ban on drivers' use of handheld 'portable electronic devices' to text, search web, watch videos, play games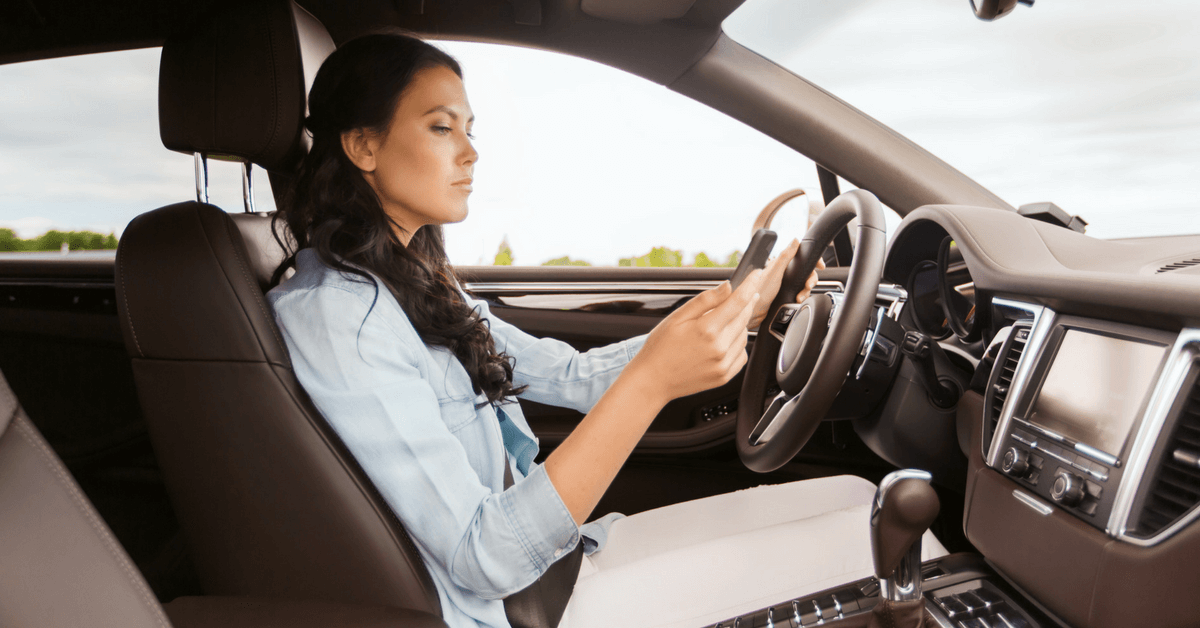 A ban on texting while driving is a great idea.
Thankfully, Michigan has had a texting law on the books since July 2010. Enforcement of this texting and driving law, however, has been disappointing. As this auto lawyer's blog has long argued, a law that is not enforced becomes a mere suggestion — and in the case of texting and driving, it is a suggestion that is widely ignored by drivers. This is causing many car accidents.
But texting isn't the only distraction that's making our roads dangerous.
In fact, distracted driving, in general, is putting lives at risk. Distracted-driving-related fatalities, injuries and accidents in Michigan increased significantly between 2014 and 2015.
What we need in Michigan is a "distracted driving" law, and then for police to enforce these laws.
And that's what Rep. Martin Howrylak (R-Troy) is hoping the Legislature will enact.
On March 30, 2017, Rep. Howrylak introduced House Bill 4466 (which is very similar to the distracted driving legislation, House Bill 5867, that he sponsored during the 2015-16 legislative session) which proposes to:
Ban forms of dangerous driving – such as using a phone to text, conduct Internet searches, watch videos and play games — that go beyond texting-while-driving.
Impose harsher penalties for distracted drivers: A $250 fine for first offenders (page 9); a $500 fine for second or subsequent offender with 1 point on their driving record (pages 4 and 9); and 2 points on the record of third or subsequent offenders (page 4).
Overall, I applaud Rep. Howrylak's HB 4466 for its broadening of the scope of protection against distracted driving and the stiffer penalties for drivers who put others' lives at risk with dangerous and reckless actions.
But, as I noted in my previous blog post about the Troy lawmaker's HB 5867, I thinks his proposed exceptions for "hands-free" devices was poorly drafted. This is because the science is very clear that "hands-free" is very far from "danger-free."
Banning the 'use' of a 'portable electronic device' while driving
In his HB 4466, Rep. Howrylak proposes that, instead of just prohibiting drivers from reading, typing or sending a "text message" — as Michigan's existing texting ban in MCL 257.602b(1) does — drivers should be banned from "hold[ing] or us[ing] a portable electronic device" all together "while operating a motor vehicle …" (Page 6)
By "portable electronic device," he means, among other things, "a wireless telephone," "a device that has mobile data access," "a laptop computer," "an electronic game," a "portable computing device" and "any other electronic device that is used to conduct a search or to input, write, send, receive, or read text for present or future communication." (Pages 9-10)
And, importantly, Rep. Howrylak's explains that the "use" of a "portable electronic device" that HB 4466 seeks to prohibit includes "hold[ing]" the device "while doing any of the following":
"[C]onducting a search."
"[V]iewing, taking, or transmitting an image or video."
"[P]laying games."
"[P]erforming a command or request to access an internet page."
"[C]omposing, sending, reading, viewing, accessing, browsing, transmitting, saving, or retrieving an email message, text message, instant message, or other electronic data."
'Hands-free' exceptions to 'distracting driving' ban leaves Michigan drivers still vulnerable
Unfortunately, what Rep. Howrylak gives with one hand in the way of broad-based protection against distracted drivers, he takes away with the other hand.
After itemizing the driving distractions that are banned when they're engaged in while using a hand-held device, the lawmaker turns around and greenlights the same dangerous behaviors so long as they're done on devices that are:
"[Mounted on the windshield, dashboard, or center console in a manner that does not hinder the person's view of the road and if the person's hand is used to activate or deactivate a feature or function of the portable electronic device with a single swipe or tap of the person's finger."
"[S]pecifically designed and configured to allow voice-operated and hands-free operation and is being used in that manner by the person while operating the motor vehicle."
The science is clear: The hands-free exceptions to this distracted driving ban will undo all the protection he has created and leave Michigan drivers as vulnerable to the dangers of distracted driving as they would be without HB 4466.
This is true for two reasons:
First, undisputed research from the AAA-Foundation for Traffic Safety makes clear that driving while using hands-free communication devices is not "risk-free" and "the impairments to driving [resulting from "voice-based interaction"] … may rise to the level associated with drunk driving …"
Second, if something is  too dangerous and distracting to be done on a phone (conducting Internet searches, watching videos and playing games while driving), then those same actions are just as dangerous and distracting on a hands-free device as they are on a hand-held device.
Arguably, the Troy, Michigan lawmaker understands the dangers inherent to drivers' use of hands-free electronic devices.
In his proposed amendment to Kelsey's Law (a subject I will discuss in greater detail in a forthcoming blog post), Rep. Howrylak wants to extend the law's ban on cell phone use by teen drivers to include "a voice-operated system that is integrated into the motor vehicle." (Page 11)
No 'reading, typing, or sending text message' while driving
Under Michigan's existing ban on texting while driving, which took effect in July 2010:
"[A] person shall not read, manually type, or send a text message on a wireless 2-way communication device that is located in the person's hand or in the person's lap, including a wireless telephone used in cellular telephone service or personal communication service, while operating a motor vehicle that is moving on a highway or street in this state." (MCL 257.602b(1))
In terms of penalties, Michigan's texting ban don't provide much in the way of deterrence:
First offense is a $100 fine and a second or subsequent violation is $200. (MCL 257.602b(6))
No points on an offender's driving record for violating the texting ban. (MCL 257.320a(2))
[Note: The exemption from points in MCL 257.320a(2) applies only to motorists covered by subsection (1) of the texting ban. (MCL 257.602b(1)). The "points" exemption in MCL 257.320a(2) doesn't apply to "commercial motor vehicle" drivers and "school bus" drivers who are covered by subsection (2) of the texting ban. (MCL 257.602b(2))]