After yesterday's expose on WXYZ, I explain how to identify illegal car accident lawyer solicitation and what victims can do about it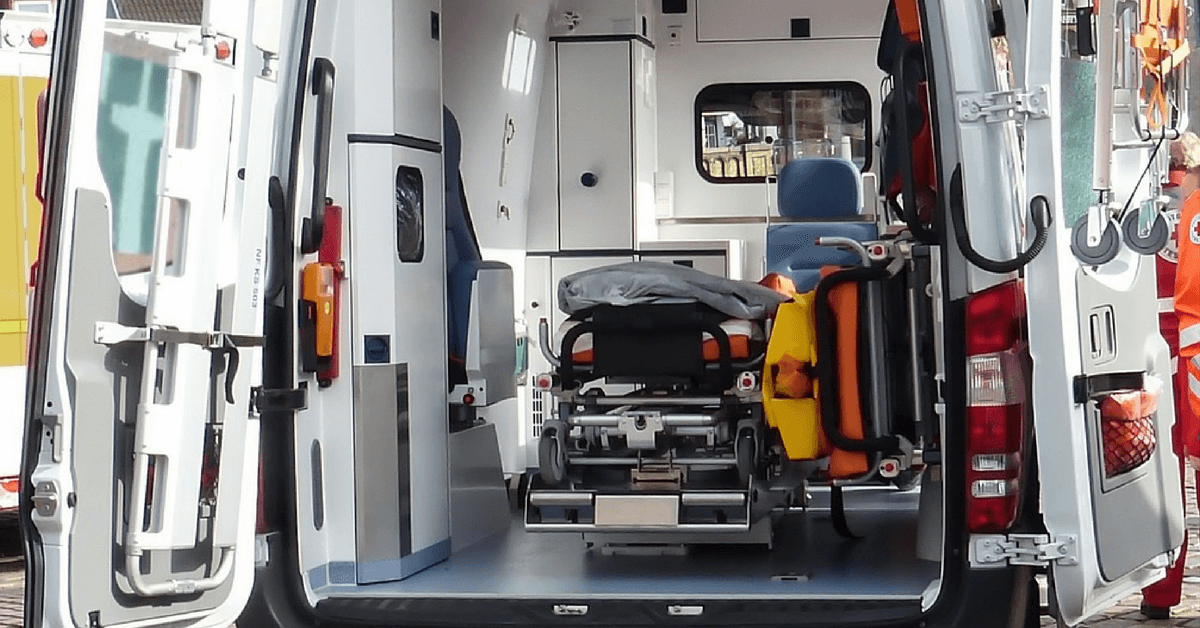 In yesterday's blog, I discussed the Channel 7 WXYZ news story on lawyer ambulance chasing in Metro Detroit. In today's blog, I talk more about what illegal attorney solicitation is in Michigan and what can be done about it.
When the Michigan Legislature was considering anti-solicitation legislation targeting "ambulance chasing" lawyers in 2013, I wrote that we need laws to "clean[] up Michigan personal injury law and protect[] auto accident victims from ruthless and overly aggressive mail solicitations by 'ambulance chasing' lawyers in Michigan" because neither the legal profession nor the lawyers themselves are doing what is necessary to stop "this unscrupulous practice":
"'Ambulance chasing' lawyers have 'gamed' an ethics loophole which allows lawyers to use the mail to solicit legal business from auto accident victims, even though direct, face-to-face (or by telephone) solicitation is prohibited. The 'ambulance chasing' lawyers would buy and download the auto accident reports (prepared by the police) from the Internet. Then, within days or even hours of the crash being reported, the 'ambulance chasing' lawyers would flood the mailboxes and doorsteps of auto accident victims with the lawyers' glossy promotional materials in the hopes of soliciting the victims' accident-related legal business."
See "BREAKING NEWS: 'Ambulance chasing' lawyers in Michigan now face jail & fines up to $60,000."
Incidentally, in this blog I talk about how the auto insurance companies helped to create and enable the ugly epidemic of lawyer ambulance chasing in Metro Detroit. I also write that if the auto insurers had not been so motivated by greed and opportunism in pursuing huge changes to the Michigan No Fault Act (including caps on necessary medical care for those few auto accident victims who need No Fault the most) and, instead, had aggressively gone after the law firms that are engaging in widespread ambulance chasing, PIP fraud, and provider lawsuits, then the car insurance companies would be saving far more money by limiting access to the elements that corrupt the No Fault system and aggressively drive up costs. Detroit Mayor Duggan has even talked about this, yet the insurance-company-sponsored bills to change our No Fault laws in Michigan still ignore this.
What does Michigan's law say about lawyer ambulance chasing?
Michigan's prohibition on "ambulance chasing" lawyers forbids lawyers from directly soliciting legal business from a car accident victim or family during the first 30 days after an auto accident … or risk fines up to $30,000 or $60,000 and jail up to one year:
Lawyers and non-lawyers working on their behalf are prohibited from contacting car accident victims [i.e., "any individual … [who] has sustained a personal injury as a direct result of a motor vehicle accident"] or their family members "with a direct solicitation" of the victims' legal business during the first "30 days after the date of [the victims'] motor vehicle accident." (MCL 750.410b(1))
Lawyers and non-lawyers working on their behalf are prohibited "[f]or 30 days after the date a motor vehicle accident report is filed with a law enforcement agency" from accessing the report to retrieve an auto accident victim's "personal information" in order to solicit the victim's legal business. (MCL 257.503(1)(a) and (b))
Also, Michigan's "ambulance chasing" laws provide penalties for lawyers and their non-lawyer confederates and proxies, which is important because many of the Metro Detroit lawyers who engage in ambulance chasing hire so-called "victims' rights" non-lawyers and callers from medical offices (such as physical therapy and chiropractic offices) to do their "dirty work," i.e., telephoning, contacting and soliciting car accident victims.
These additional penalties include:
First offense is a crime/misdemeanor and punishable by up to a $30,000 fine. (MCL 257.503(2); 750.410b(3))
Second and subsequent offenses are also misdemeanors, but they are punishable by "imprisonment" up to one year and/or up to a $60,000 fine. (MCL 257.503(2); 750.410b(3))
Name the names of these Metro Detroit 'ambulance chasing' lawyers
Given the title of his story, "Ambulance chasing attorneys exposed for illegally soliciting clients," and his statement in his introduction that "[t]oday, we're exposing attorneys allegedly taking advantage of people who were hurt," I thought Mr. Shaykhet was going to name names of "ambulance chasing" lawyers.
Unfortunately, he didn't.
He spoke to two car accident victims who received telephone calls from ambulance chasing attorneys nearly immediately after their crashes. Both victims said they wondered how the lawyers got their phone numbers. Both victims were swept up by the lawyers who called. And both victims said they eventually fired the "ambulance chasers."
Given these victims' personal experiences and their willingness to go on camera, it seemed like the perfect opportunity to "expose," at least, a few of the "countless firms engag[ing] in these illegal [ambulance chasing] practices."
Hopefully, the Attorney Grievance Commission was also watching Mr. Shaykhet's story and will follow up to learn the identities of the lawyers and law firms who unlawfully solicited the victims profiled by Mr. Shaykhet.
How do you know you're receiving an unlawful attorney solicitation after you've been involved in a car accident?
If you're being called or visited by anyone – a lawyer, a law clerk, an investigator, a doctor, a nurse, a physical therapist, a medical clinic – within 30 days of your Michigan motor vehicle accident and the caller is trying to get your legal, medical, rehab or medical transportation business, then you are being unlawfully solicited in violation of Michigan law.
What should car accident victims do if they've received an unlawful attorney solicitation?
I have no sympathy for these lawyers who have been intentionally and very deliberately breaking the law in Michigan for years. They lower the esteem of the entire legal profession. They have been a huge driver of skyrocketing car insurance premiums as they drive up the costs of auto No Fault insurance.
The insurance companies know who these lawyers are. Many have set up fraud units named after many of the biggest ambulance chasing law firms in Metro Detroit. But no action is taken against these lawyers and law firms. Sure, some of these insurance companies have brought a couple lawsuits against some medical providers, and the lawsuit complaints in these fraud and RICO cases called out some lawyers by name, and discussed how many of the patients of the doctors being sued are from certain law offices. Unfortunately, that's been it. No other direct legal action has been taken against these lawyers and law firms, despite friends of mine on the defense side saying it's been coming for years.
But what about the people who are the victims of ambulance chasing and illegal solicitation? For the people whose lives have already been turned upside down by a tragic auto accident, they don't need – and they certainly don't deserve – to also be victimized a second time by "ambulance chasing" lawyers.
My advice is that any car accident victim who believes that they have been contacted illegally and in violation of the Michigan "ambulance chasing" laws and prohibitions should contact the police and their local county prosecutor and the Michigan Attorney Grievance Commission here. As I wrote yesterday, the inaction to date by the Attorney Grievance Commission has been incredibly disappointing for many lawyers, but this is still the first step you should take.
If you received a letter within the 30-day period immediately after a car accident, include in your complaint to the Attorney Grievance Commission both a copy of the letter and the postmarked envelope from the law firm or the No Fault "Victims' Rights" organization that sent it to you. If someone left a voicemail or message on your home answering machine, save the message and pass it on.
How could 'ambulance chasing' laws be improved to better protect auto accident victims?
I have always been – and will always be – a vocal and frequent supporter of enacting laws to stop "ambulance chasing" lawyers and better protect automobile accident victims.
But even as support was building for the prohibitions on attorney solicitation that would eventually be signed into law, I felt that more could be done. I had proposed my own "5-Point Plan to Protect Auto Accident Victims from Ambulance Chasing Lawyers" that included these proposals:
A 'Do Not Mail' registry should be created for auto accident victims.
Access to motor vehicle accident reports (containing victims' personal information) should be permanently restricted.
Law enforcement should be banned from disclosing auto accident victims' personal information.
Auto accident victims' personal information should be covered by the Michigan FOIA Privacy Exemption.
Direct mail solicitation of auto accident victims should be prohibited.
How do we know car-accident victim solicitation laws haven't gone far enough?
It's been more than 2 years since the Michigan Legislature enacted its prohibitions and criminal sanctions for "ambulance chasing" lawyers, but little has changed in the way these leeches are hounding car wreck victims for their legal business.
We hear about this all the time.
Just recently, I wrote a blog post, "Just how bad has the lawyer ambulance chasing and car accident victim solicitation in Michigan become? Here are two recent ugly examples," to show how bad things still are.
Here are just two examples of what car accident victims are being subjected to in the hours and days after having been seriously injured in a Michigan motor vehicle accident:
"I was in auto accident yesterday … Today I'm getting a million calls from benefit offices. I never told anyone, but police. Should I trust these people?"
"[M]y son was called by lawyers the day after an accident he had. … These people set him up with doctors and a lawyer's office today in Southfield. … The caller said he wanted to make sure my son knows about the Michigan No Fault Law and I asked how he got our number and he said it was public record. My son was ready to go to either the ER or urgent care the day after the accident, but instead they made appointments for him to see a doctor and a lawyer and they sent a driver to pick him up and drive him to these places … [S]ounds like what they used to call the Ambulance Chasers to me …"
Sadly, despite the criminal laws to deter this craven behavior, there are hundreds, if not thousands, of car wreck victims dealing with his unlawful solicitation every day.