Lying about your legal residence will void your auto policy if a car accident occurs, and it is a felony that could cost you money and jail time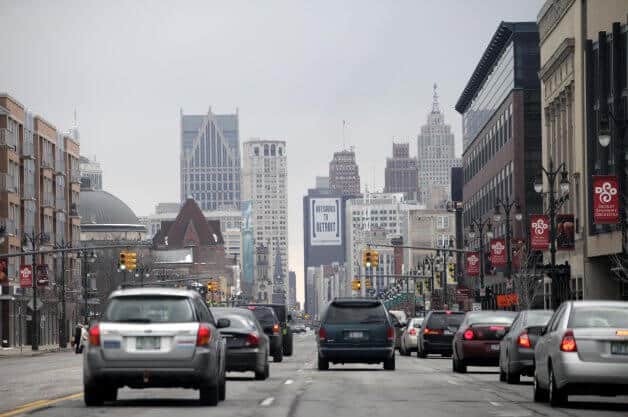 What do you call a person who lives in Detroit, but uses his parents' address in the suburbs to try to get a cheaper price on auto insurance?
A. A savvy consumer who knows how to "game" the system to "outsmart" the auto insurance companies? Or,
B. A person who's destined for financial ruin if he's involved in an auto accident that results in injuries to himself and/or others?
If you answered  "B," then you're correct.
If you answered the "A," then you – more than anyone – need to read the rest of this blog post … very closely.
And if you're someone who has been told to put down a different address to save money on car insurance by an insurance agent, then that's a disaster waiting to happen. As an auto accident attorney, I cannot tell you how many well-intentioned insurance agents I see giving this incredibly bad – and very dangerous – advice to people nowadays.
Let me start by saying this:
Lying about not living in Detroit is  the worst way possible for Detroiters to try to save money on their auto insurance.
Specifically, if a person lies on an auto insurance application about where he or she lives in order to get a lower auto insurance rate, then he or she could:
Go to prison; and/or,
Face financial ruin in the event he or she is involved in an  auto accident where someone is injured, whether that be you or another if you cause the motor vehicle accident.
Please understand, even if you are completely innocent, suffer massive personal injuries because of another and your insurance company will be on the hook to pay you hundreds of thousands of dollars in No Fault benefits to cover your medical bills and wage loss, the first thing they will do is investigate your address. And the consequences are dire if they find out you lied to save money. Here's a blog post on what can happen if you are an uninsured owner/operator of a motor vehicle in Michigan.
I felt the need to speak out – again – on this issue because of how I've seen it discussed and treated in the context of some media reports about how high Detroit auto insurance prices are and what can be done to lower them.
For example, just recently, I read the following comments in the media:
WDET reported that, according to Melvin Butch Hollowell, Corporation Counsel for the City of Detroit, "some residents avoid paying [Detroit's] high [auto insurance] rates by using a family member's address outside the city …"
At the conclusion of his Metro Times blog post about Detroit Mayor Mike Duggan's recent comments about the lack of progress that his D-Insurance Plan is making, staff writer Lee DeVito stated: "Anecdotally, I know more than a few young New Detroiters who circumvent this problem [the high prices charged for auto insurance in Detroit] by registering their cars with, say, their parents' address out in the 'burbs.'"
Of course, neither Butch nor Mr. DeVito are advocating that people lie about not living in Detroit in order to get the lower auto insurance prices charged to folks who live in the Motor City's suburbs. But the repeated mentions of this "practice" without a discussion about how dangerous it is and its disastrous consequences leaves readers with an incomplete and very misleading impression.  And as an attorney who helps people who are hurt in these automobile accidents, the number of people I see who tell me their insurance agent told them to lie about their address is very troubling.
Consequences for committing auto insurance fraud
Auto insurance fraud is no joke! It's a crime and it's not something to be taken lightly.
Among the serious, disastrous consequences of committing auto insurance fraud are:
Being charged and convicted of felony insurance fraud, which could involve a prison sentence of up to 10 years and a fine of $50,000. (See MCL 500.4503 and 500.4511)
Having your No Fault auto insurance policy voided based on fraud, which means that, in the event of a crash, you would be disqualified from receiving No Fault benefits such as coverage for accident-related medical expenses and lost wages.
Having your No Fault auto insurance policy voided based on fraud, which means that, in the event of a crash in which you were at-fault in causing, you would have no liability coverage to pay for others' pain and suffering compensation.
Being sued and held liable for the No Fault benefits paid to people who were injured in the accident, regardless of whether you were at-fault in causing the crash. This would likely happen because you would be treated effectively as having been "uninsured" at the time of the auto accident – based on having your No Fault auto insurance policy voided for fraud.
You would be barred from suing an at-fault driver for pain and suffering compensation (for the same reasons stated immediately above).
You would be "out" – without any chance of recoupment – all of the premium payments that he or she had made on the auto insurance policy before his or her fraud had been discovered.