For Teen Driver Safety Week, I want to share this graphic that puts the danger of texting while driving into perspective. It shows just how far your car will travel while you take your eyes off the road to send a text.
Texting takes the average driver's eyes off the road for approximately 4.6 seconds. That's like driving the entire distance of a football field including the end zones – blindfolded. This info is from the Virginia Tech Transportation Institute and the Governors Highway Safety Association.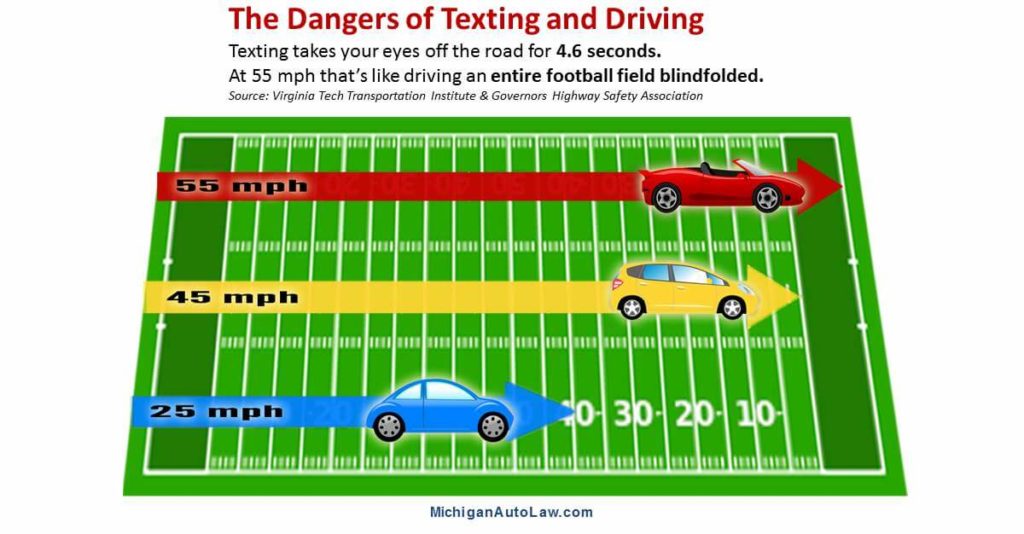 With homecoming season upon us and many students and parents attending Friday night high school football games this month – we thought this graphic would be especially meaningful.
Share this graphic about just how dangerous texting when driving a car really is.
Please drive safe.