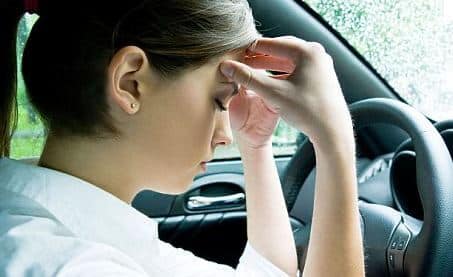 On Tuesday, I blogged about a 60 Minutes news report stating that athletes who have concussions (even minor ones), can go on to have permanent brain injury and dementia. Today I'm writing a continuation of that post, hoping to help traumatic brain injury attorneys entrusted with the immense responsibility of showing what futures may hold for auto accident victims.
The 60 Minutes show was based on a study of the long-term effects of TBI, particularly concussions, in athletes. And Dr. Ann McKee, a neuropathologist at Boston University School of Medicine, told the show she's been working on a new area of brain research that's provided physiological proof of brain disease in athletes who have suffered concussions.
McKee spoke of a brain sample from Walter Hilgenberg, a former Minnesota Viking who died last year of Lou Gehrig's disease at age 66, and who had severe concussions throughout his career. She said cross-sections of his brain showed that Hilgenberg was suffering from a devastating, degenerative brain disease, called chronic traumatic encephalopathy, or CTE. It was first seen in boxers and can only be diagnosed after death, when the brain is dissected by autopsy.
Looking at the cross-section slides of the brain, there was dark brown pigment, which shows an abnormal protein that kills off brain cells. McKee explained a normal brain does not have any dark brown pigment clearly indicating head trauma; it would be completely white.
This year, Dr. McKee has examined the brains of 16 former athletes, including 11 football players. The results were shocking: they all had the brain disease, CTE. Her research was published in a leading medical journal. "I've looked at brains from people that have lived to be 110. And you just don't see anything like this," she said.
TBI: Also an "Invisible Injury"
It's groundbreaking that this doctor has found proof of brain disease in people who have suffered concussions. However, there are still many obstacles for lawyers handling traumatic brain injury cases to overcome.
I always say lawyers who represent TBI victims have a special obligation, because TBI can be utterly devastating, yet difficult to prove. A closed-head injury, often called the "invisible injury" by doctors and lawyers, is not easy to detect, as it often does not show up in MRIs or CT scans. Because doctors, emergency rooms and lawyers frequently miss these injuries; it's imperative that brain injury attorneys ask specific questions to document symptoms and problems.
The studies referenced in 60 Minutes reiterate that a brain injury victim can look and act "normal," yet the brain has suffered serious and permanent brain damage. Doctors also cannot do autopsies on living people like Dr. McKee did, so many very serious traumatic brain injuries from car accident cases will remain hidden in that aspect.
Michigan's Closed-Head Injury Exception for TBI from Car Accidents
Even the Michigan Legislature recognizes that brain injuries and their symptoms will usually go undetected. So it created the "closed-head injury exception" that applies to people who have suffered personal injury as the result of auto accidents.
The closed-head injury exception for traumatic brain injury can be found in MCL 500.3135(2)(a)(ii) and states:
…for a closed-head injury, a question of fact for the jury is created if a licensed allopathic or osteopathic physician who regularly diagnoses or treats closed-head injuries testifies under oath that there may be a serious neurological injury.
Because of the closed-head injury exception, people with traumatic brain injury who have a normal MRI or CT scan of the brain — the vast majority of traumatic brain injury sufferers — still have a case under Michigan law.
Hopefully medical science will continue to improve, enabling people — especially lawyers and judges — to understand the overwhelming journey people with traumatic brain injury must overcome.
Keep in mind that traumatic brain injury law — and the automobile accident exceptions that exist under Michigan law — require very specialized knowledge. If you have questions or wish to speak to a traumatic brain injury lawyer directly about your circumstances, please call Michigan Auto Law at (800) 777-0028. Otherwise, you can visit our resource center for lawyers handling traumatic brain injury cases, to learn more about Michigan law, and tips that can help lawyers avoid pitfalls posed by the defense in these complicated cases.
Here's the 60 Minutes story. The accompanying review article is called Chronic Traumatic Encephalopathy in Athletes: Progressive Tauopathy After Repetitive Head Injury. It's by the American Association of Neuropathologists, Inc.
– Steven M. Gursten is a member of the American Association for Justice Traumatic Brian Injury Group and the Sarah Jane Brain Project. In 2008, Steve received a trial verdict of $5.65 million for a TBI victim; the largest reported auto negligence verdict in Michigan for the year.
– Photo courtesy of Creative Commons, by the U.S. Army
Related information:
Traumatic Brain Injury Symptoms
TBI Attorney Video: Traumatic Brain Injury Guide
Trap: Defense Attorney Can Argue Dr. Has No TBI Experience
Michigan Auto Law exclusively handles car accident, truck accident and motorcycle accident cases throughout the entire state of Michigan. We have offices in Farmington Hills, Sterling Heights, Ann Arbor, Grand Rapids and Detroit to better serve you.