Law Student Diversity Scholarship and Application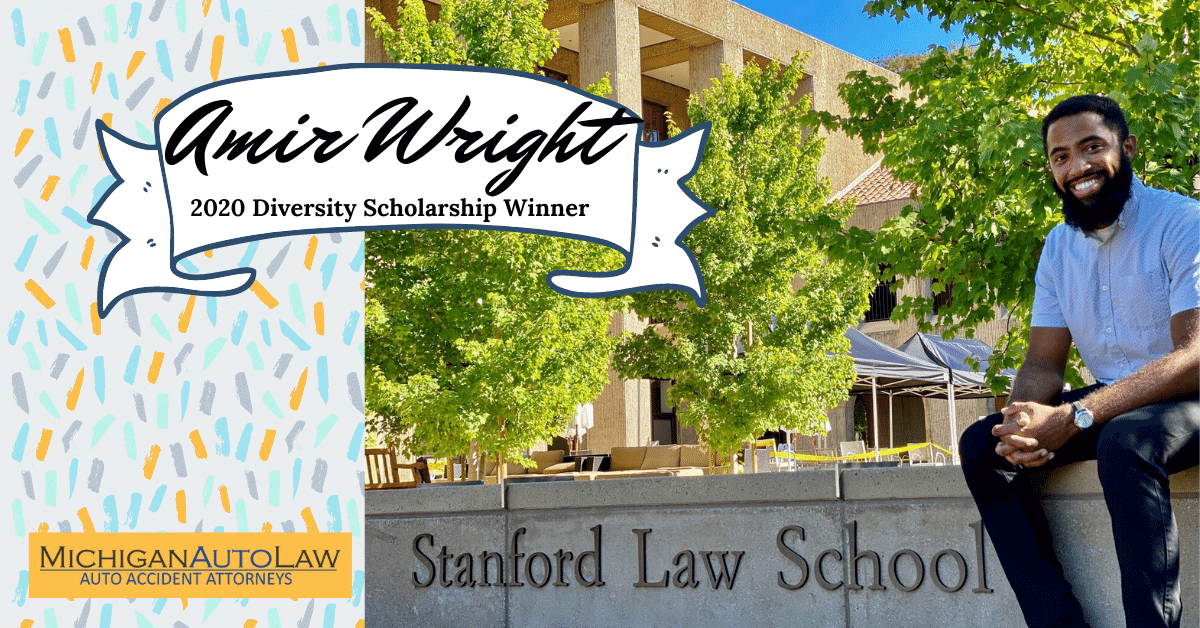 As part of our commitment to diversity, Michigan Auto Law is pleased to sponsor an annual Scholarship Program to provide financial support to students who contribute to the diversity of the law school student body as they pursue their legal career.
Our annual scholarship is $2,000.
Eligibility and Selection criteria includes:
The scholarship program is open to students currently in their first or second year of law school as well as students entering law school in the fall of 2021
Recipient is a member of an ethnic or racial minority or demonstrates a defined commitment to issues of diversity within their academic career
Recipient is a U.S. citizen accepted to or currently attending an accredited law school within the United States.
Academic achievement as reflected by an undergraduate cumulative minimum 3.0 GPA
Application Requirements – Application Deadline: June 1, 2021
The Michigan Auto Law Scholarship Program is a competitive process. Applicants must submit the following items:
A completed application (see below)
An unofficial copy of an academic transcript with your student name and college name
If entering law school in the fall of 2021, an unofficial transcript from your undergrad college and a copy of your acceptance letter to law school
A typed essay no more than three pages long describing your efforts to encourage greater racial or ethnic diversity within the student body of your law school and/or undergraduate program
The winner of the 2021 scholarship will be announced in August of 2021.
How to apply
If you are interested in applying for the scholarship, please complete the Michigan Auto Law Scholarship Application.
All application materials can be sent via email or fax on or before the June 1, 2021 deadline. Fax to the attention of Marketing at 248-254-8088 or email to: [email protected]
For questions please email us at [email protected]
Michigan Auto Law Car Accident Injury Survivor Scholarship
Michigan Auto Law is currently offering another scholarship for anyone attending a U.S. college or university who was injured in a car accident. The Michigan Auto Law Car Accident Injury Survivor Scholarship was created to lend a hand to those injured accident victims who are demonstrating resolve and determination to rebuild their lives. Visit the Car Accident Resource Center to learn more.