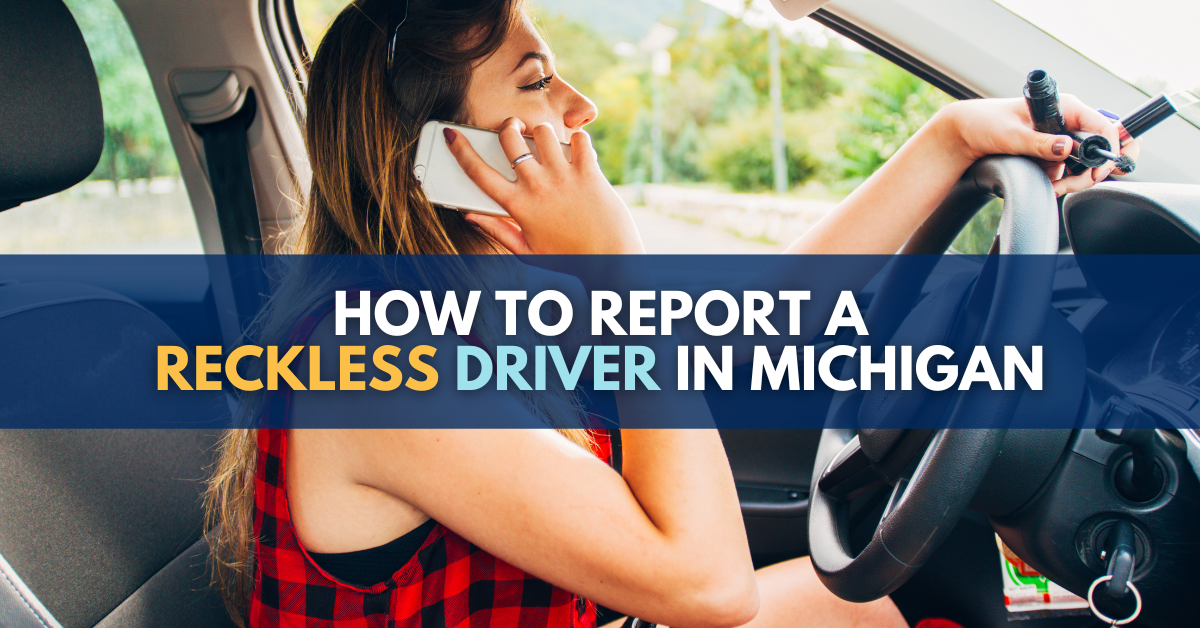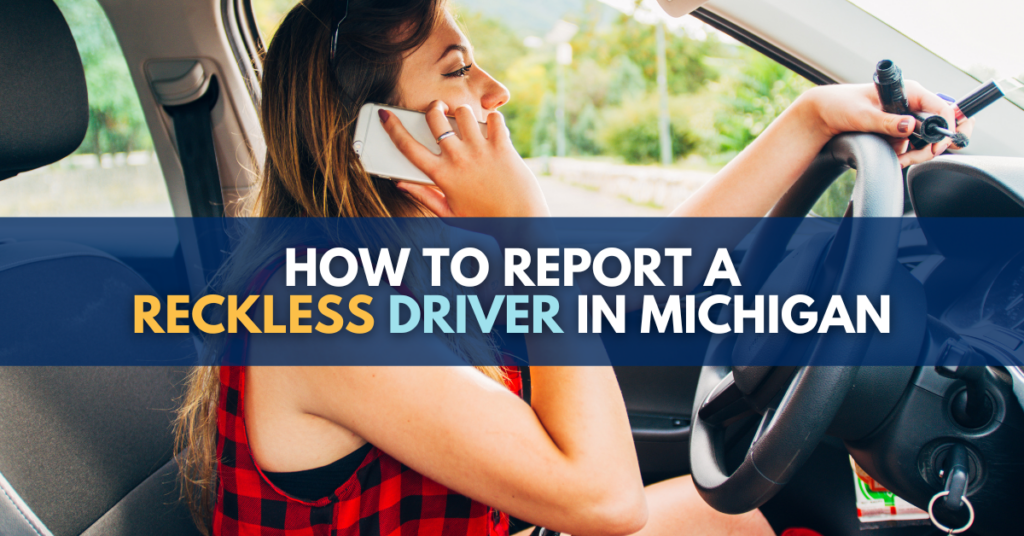 The best way for you to report a reckless driver in Michigan is to call 9-1-1. With the information about the vehicle that you provide, the 9-1-1 dispatcher will be able to direct the nearest police officer to make an emergency response. By reporting the driver, you are helping to prevent serious, avoidable crashes.
As a lawyer, I have litigated many serious car accident injury lawsuits caused by bad driving behavior.
"Reckless" is a term that applies to so many different types of dangerous drivers. It includes aggressive speeders, tailgaters, distracted drivers who text, and intoxicated or drugged drivers.
The tragic consequences of car and truck accidents that are caused by reckless driving are made worse by the fact that these tragedies could have been easily prevented if common sense and good driving judgment had been used.
However, by knowing how to report a reckless driver and by reporting them when we encounter them on our commutes and quick runs to the grocery store, we can all hopefully prevent more tragedies from occurring.
How to report a reckless driver in Michigan
To report a reckless driver in Michigan, it is best to call 9-1-1. Do NOT call the state police or a specific police department. Provide the 9-1-1 dispatcher with as much detailed information as possible, including the make/model of the vehicle, tag number, direction of travel and a description of the driver.
Why should you report a reckless driver by calling 9-1-1?
Calling 9-1-1 will connect you with the dispatch center that is closest to you and to the driver whose dangerous driving behavior you are calling about. A 9-1-1 dispatcher can also arrange for any emergency help that is needed, such police, fire, ambulance and/or MDOT or road commission personnel.
Why wouldn't call the state or local police?
If you call the Michigan State Police or a local police department to report a reckless driver in Michigan they will instruct you to call 9-1-1. By calling 9-1-1 immediately, you improve the chances that law enforcement will be able to respond promptly enough to apprehend the driver and prevent a serious or deadly crash.
What is reckless driving in Michigan?
In Michigan, Reckless driving is defined as driving on a Michigan highway or "other place open to the general public," which includes parking lots, "in willful or wanton disregard for the safety of persons or property." (MCL 257.626(2))
What are the penalties for reckless driving in Michigan?
If you report a driver for reckless driving in Michigan and the are found guilty, the penalty is a misdemeanor which is punishable by 93 days in jail, a $500 fine or both. (MCL 257.626(2))
In Michigan, reckless driving is a felony if the driver is guilty and "causes serious impairment of a body function to another person," then he or she "is punishable by imprisonment for not more than 5 years or a fine of not less than $1,000.00 or more than $5,000.00, or both." (MCL 257.626(3))
In Michigan, if you report a reckless driver and in which they caused the death of another person, then they are guilty of a felony, that is punishable by up to 15 years in prison, a fine of $2,500.00 to $10,000.00, or both. (MCL 257.626(4))
What should you do if you encounter someone driving carelessly?
Stay calm. As safely as possible, try to distance yourself from the person – whether that means changing lanes, turning onto another street or pulling into a parking lot or onto the shoulder of the road. Call 9-1-1 to report the reckless driver as soon as it is safe for you to do so.
What counts as reckless driving?
Reckless driving in Michigan is defined as driving that shows a "willful or wanton disregard for the safety of persons or property." (MCL 257.626(2)) Examples of reckless driving include: (1) speeding; (2) driving too fast for conditions; (3) texting while driving; (4) drunk or drugged driving; and (5) disregarding traffic signs and signals.
Injured in a reckcless driving accident in Michigan? Call our attorneys now!
If you were injured in a reckless driving accident in Michigan, call now (248) 353-7575 for a free consultation with one of our experienced car accident lawyers. There is no cost or obligation. You can also visit our contact page or use the chat feature on our website. They will answer any you have questions about your legal rights to pain and suffering compensation, economic damages and No-Fault benefits.
Michigan Auto Law is Michigan's largest and most successful law firm that specializes exclusively in helping people who have been injured in auto accidents.
Our secret? Our attorneys deliberately handle fewer cases than other personal injury law firms. This allows us to focus more time and attention on our cases.
Unlike other law firms, our attorneys are never too busy to promptly return phone calls and answer questions.
We have more than 2,000 5-Star Reviews that reflect this care and attention to detail.
More importantly, this client-focused approach leads to better and faster settlements for our clients. Michigan Auto Law has recovered more million-dollar settlements and trial verdicts for motor vehicle accidents than any other lawyer or law firm in Michigan. We've also recovered the highest ever reported truck accident and car accident settlement in the state.
Call now so we can start making a real difference for you.