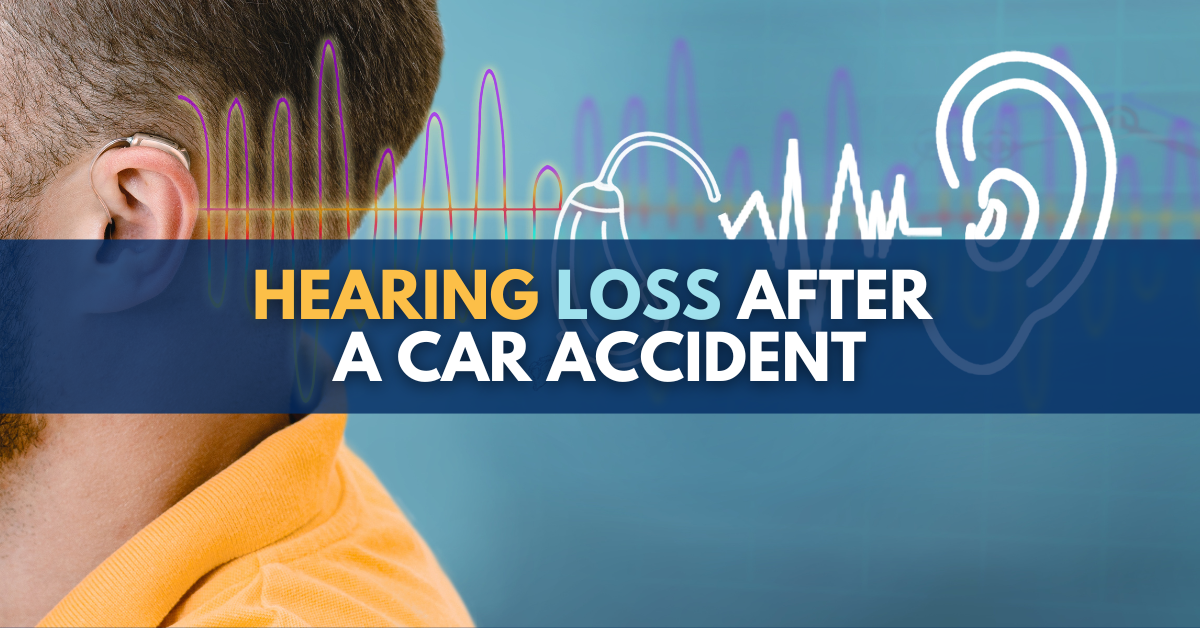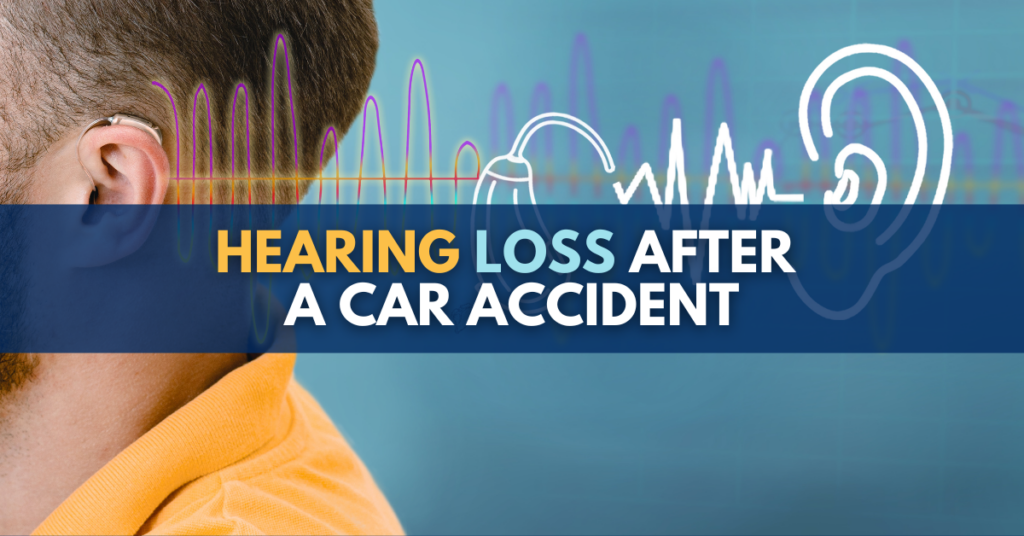 Hearing loss after a car accident is a condition that requires immediate medical attention. Not only could it be a sign that you have suffered a serious injury, but the failure to get treatment quickly could result in total or partial permanent deafness or chronic tinnitus.
An experienced lawyer can help you recover the pain and suffering compensation that you are entitled to from the at-fault driver as well as No-Fault benefits to pay your medical bills and help you support your family while you're trying to heal and rebuild your life after your automobile crash.
How does hearing loss after a car accident affect victims?
It's easy for auto insurance companies and cynical claims adjusters to routinely downplay and minimize the significance of hearing loss after a car accident, but the reality is that this medical condition can be debilitating. It can also be the sign of a more serious injury, such as a traumatic brain injury. Many crash victims who suffer from this injury cannot resume their normal jobs, family lives and social and recreational activities.
It is not uncommon for victims suffering from a hearing impairment from a crash to experience feelings of irritability, fatigue, depression, withdrawal, loneliness, reduced alertness, reduced earning capacity, and diminished overall health. Unfortunately, emotional injury is compounded when many victims choose to avoid social settings, which can further compound feelings of loneliness, isolation, and depression.
What causes hearing loss after a car accident?
The following injury mechanisms are the most frequent causes of hearing impairments after a crash: (1) a whiplash-related neck injury; (2) a traumatic brain injury that damages the auditory pathway; (3) skull fractures that damage the ear canal; or (4) the decibel level or the impact from the sudden deployment of the vehicle's air bags, especially when near to the ear.
Symptoms
You should see your doctor and/or a health care provider if you experience any of the following symptoms:
Ringing in the ears
Difficulty distinguishing voices
Difficulty understanding words (especially when there is background noise)
Muffled hearing
Painful itching or burning in the ears
Pressure or fullness in one or both ears
Dizziness
Trouble with balance
Discomfort
Types of injuries
Hearing loss after a car accident could be a sign that you are suffering from one of the following serious injuries: (1) vertigo; (2) deafness; (3) tinnitus; (4) ruptured eardrum; (5) disruption of blood flow to the cochlea; (6) damage to inner ear tissues, membranes, and hair cells; or (7) damage to the small bones in your middle ear.
Diagnosing hearing loss after a car accident
To ensure you are properly diagnosed, you will need a referral to an otolaryngologist (i.e., an ear, nose and throat doctor) whose specialty includes evaluating, diagnosing and caring for people suffering from a hearing impairment after a crash. You may also need to be referred to an otologist or neurologist (which is a board-certified otolaryngologist) and an audiologist.
It is also common for people suffering with a hearing impairment after a crash to be referred to a neurologist to rule out a traumatic brain injury because this injury coupled with headaches and tinnitus are commonly seen as the result of a brain injury, as well as an isolated injury. Normally a neurologist will refer victims for an MRI or other diagnostic imaging to make to rule out other possible causes, such as tumors, space-occupying masses, and trauma to the brain.
Treatment
Treatment may include surgery, cochlear implants and hearing aids.
Can I file a lawsuit for hearing loss after a car accident?
If you have suffered hearing loss after a car accident, you may be able to sue the at-fault driver who caused your crash for pain and suffering compensation as well as excess medical expenses, excess lost wages and other economic damages.
Your claim for pain and suffering compensation will require you to show that you suffered a "serious impairment of body function" under Michigan's auto law.
This showing is not required for holding the at-fault driver accountable for your excess medical expenses (which are your medical bills that exceed and, thus, are not covered by No-Fault PIP medical benefits coverage level in your auto insurance policy) and your excess lost wages (which are your lost wages over and above the monthly maximum and/or beyond the three-year limit on No-Fault wage loss benefits).
Settlements
Factors that influence a settlement for hearing loss after a car accident include: (1) whether your injury resulted in an impairment that affects your ability to lead your normal life; (2) your medical needs; (3) your lawyer's experience, track record and reputation; and (4) the at-fault driver's liability insurance limits.
This is where your choice of a lawyer is particularly important. Auto insurance companies keep tabs on attorneys and they know which attorneys go to trial and which ones don't – and which ones tend to "settle cases short."
The bottom line is that attorneys who are known for going to trial can settle cases for more money and often much faster.
Claiming No-Fault benefits for hearing loss after a car accident
In Michigan, you start your claim by filing an application for No-Fault benefits – which is also called a "written notice of injury" – with the responsible auto insurance company according to the No-Fault law's "priority" rules within one (1) year after the crash. (MCL 500.3145(1) and (4))
Filing this application – and filing it on time – is extremely important because the failure to do so will be used by the insurance company to deny your claim and forever refuse to pay any and all of the No-Fault benefits you would have otherwise been entitled to.
The No-Fault PIP benefits (which are also called "personal injury protection" benefits) that you may be able to recover after your crash will help to pay for medical expenses, lost wages if your injuries prevent you from returning to work, mileage and transportation costs for traveling to and from your doctor appointments, household replacement services and attendant care services.
If your own No-Fault auto insurance company refuses to pay for – or even tries to cut-off – your auto No-Fault insurance benefits related to your medical treatment and care or wage loss for your injury after a crash, then you can also file a lawsuit to sue for unpaid, overdue medical bills, attendant care, medical mileage, replacement services and lost wages because your injury has prevented you from returning to work.
Contact Michigan Auto Law For A Free Consultation
If you have suffered hearing loss after a car accident and would like to speak with an experienced personal injury attorney, call toll free anytime 24/7 at (248) 353-7575 for a free consultation with one of our attorneys. You can also get help from an experienced accident attorney by visiting our contact page or you can use the chat feature on our website.