IIHS research shows unrestrained rear seat passengers are 8 times as likely to be seriously injured as are riders wearing seat belts; drivers at higher risk, too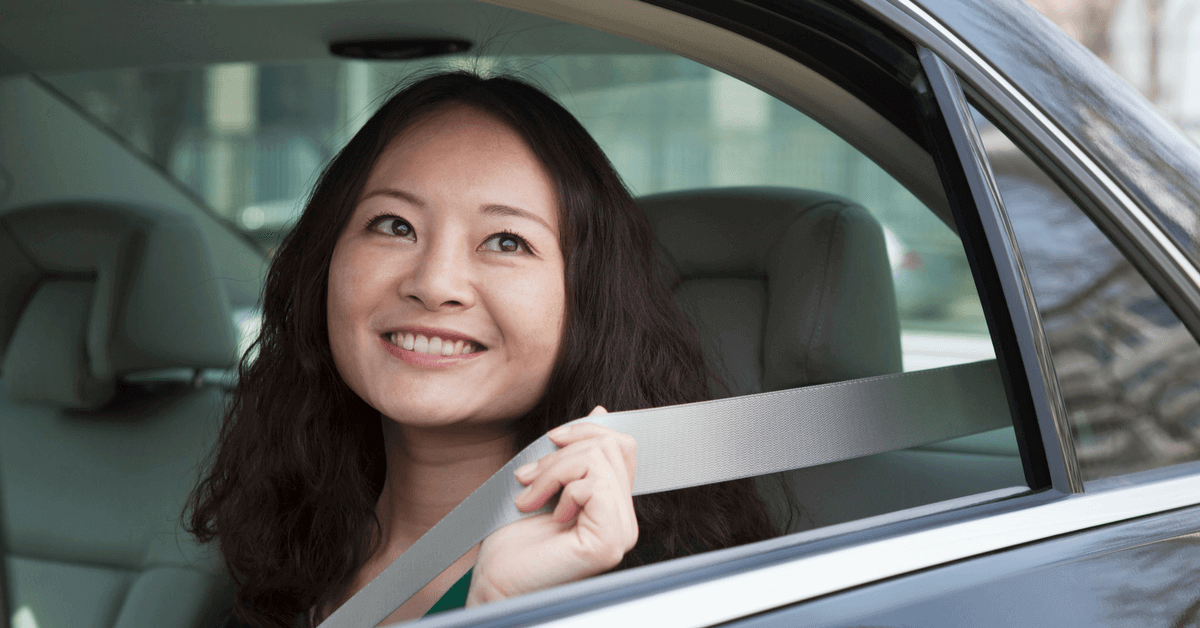 Rear seat passengers should buckle up if they want to stay safe.
Unrestrained rear seat occupants, i.e., folks riding in the back seat of a car who are not wearing seat belts, are 8 times as likely to be seriously injured in a car accident as are seat-belted, rear seat occupants, according to research by the Insurance Institute for Highway Safety.
Specifically, in its status report, "UNBELTED – Adults admit they often skip belts in rear seat," the IIHS reported:
"Unrestrained rear-seat occupants were nearly 8 times as likely to sustain a serious injury in a crash as restrained rear-seat occupants."
"Adults have gotten the message that it's safer for kids to ride in the back seat properly restrained, but when it comes to their own safety, there is a common misperception that buckling up is optional."
"[M]any rear-seat passengers don't think belts are necessary because they perceive the back seat to be safer than the front. This shows a clear misunderstanding about the importance of safety belts, no matter where a person sits in a vehicle."
Buckle up when riding in the rear seat of a taxi, Uber or Lyft
People need to take this to heart not just when they're riding in the family car or with friends, but also when they're catching a ride – as people are increasingly doing – in an Uber or a Lyft or a taxi.
Significantly, the IIHS also makes a crucial, yet easy-to-miss, point about how the danger from riding unrestrained in the back seat extends beyond just the unbelted occupant:
"One person's decision not to buckle up can have consequences for other people riding with them. Drivers are about twice as likely to be fatally injured in crashes in which the left rear passenger [directly behind the driver] was unrestrained compared with crashes in which the passenger was belted, a 2013 University of Virginia study found."
Through my own experience as a car accident attorney, I've seen too many tragedies that resulted from drivers and passengers – whether in the back seat or the front – not wearing seat belts.
A terrible injury from a car accident is not always unavoidable if you're wearing a seat belt. But it does help increase the odds that a serious injury does not become a fatal one.
In its February 2017 Traffic Safety Facts, "Occupant Protection in Passenger Vehicles," NHTSA reported that 56% of the fatally injured car accident victims seated in the back seat in 2015 were "unrestrained," i.e., they were not wearing safety belts.
How many of those victims might still be alive today if they'd been buckled up?
What is Michigan's law on wearing seat belts in the rear seat?
If you're 16 or over, Michigan law does not require you to wear a seat belt if you're riding in the back seat of a car or truck. However, you are required to wear a seat belt if you're driving or riding in the front seat. (MCL 257.710e(3))(" Each operator and front seat passenger of a motor vehicle operated on a street or highway in this state shall wear a properly adjusted and fastened safety belt …")
If you're between the ages of 8 and 15, then Michigan requires you to wear a seat belt no matter where you're seated in a car – back seat or front seat. (MCL 257.710e(3)(b) and (5))
Children under 8 must use a proper "child restraint system," such as a rear- or forward-facing car seat and/or booster seat. (MCL 257.710d and 257.710e)
What type of seat belt is the safest for rear seat passengers?
Hands-down, it's the lap/shoulder belt.
In its status report, "Lap/shoulder belt better than lap belt alone in rear middle seat," the IIHS reports:
"Using a lap/shoulder belt reduces the chances of dying in a crash by 58 percent for people seated in the center rear seat of cars and 75 percent for people buckled up in minivans, pickups and SUVs, a new National Highway Traffic Safety Administration (NHTSA) report indicates. Using a lap belt alone reduces injury risk, too, though not as much as a three-point belt."