Washtenaw County is beefing up its police presence at Ann Arbor roundabouts to educate drivers on how to use them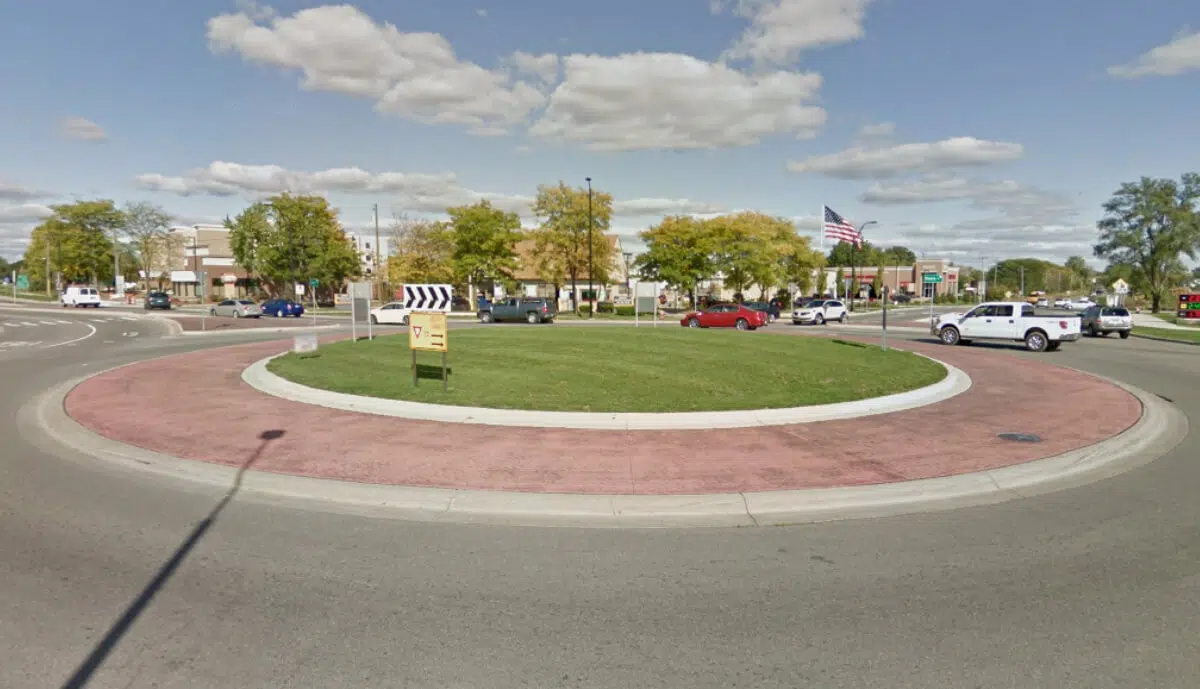 Roundabouts work great. They increase traffic flow, eliminate congestion, and most important of all, lower the severity of injuries and car accident fatalities when a crash does occur.
But roundabouts only work great if drivers know how to use them.
Based upon our latest survey of the most dangerous intersections in Michigan, there are far too many drivers in Michigan who still do not know how to use them.
This month, police in Ann Arbor will be trying to correct this. Police will be watching roundabout intersections throughout Ann Arbor and Washtenaw Count.
The Washtenaw County Sheriff's Office, Michigan State Police, Ann Arbor Police Department and Pittsfield Township Department of Public Safety recently launched a monthlong campaign to make sure drivers know how to use the county's 18 roundabouts safely.
Officers will be pulling drivers over for roundabout traffic violations, but more importantly, these officers will also distribute pamphlets to motorists teaching them how to navigate roundabouts. This police effort is specifically aimed at reducing the numbers of car accidents caused by driver confusion and driver error at roundabouts.
Roundabouts are great – but only if people know how to use them
Our attorneys applaud this safety effort.
In the 10 years since Metro Detroit's first roundabout intersection opened — Maple and Drake roads in West Bloomfield — we've seen roundabouts appear on our annual lists of Michigan's most dangerous intersections.
We've long championed roundabouts as safer alternatives to traffic-signal intersections. For example:
At a traditional intersection, cars can get hit at 32 crash points while passing through it or turning, while roundabouts only have eight points.
Roundabouts eliminate head-on, left-turn and angle-type crashes.
Intersections converted into roundabouts see a 76% reduction in reported personal injury and up to 90% fewer car accident fatalities.
Why are roundabouts causing so many car accidents?
The  No. 1 spot on our Michigan's 2016 Top 20 Most Dangerous Intersections list is a roundabout.
Three other popular roundabouts also appear on our attorneys' list of the most dangerous in Michigan. One is at State Street and Ellsworth Road on the Ann Arbor/Pittsfield Township border in Washtenaw County.
Washtenaw roundabout drivers sound off
We've seen the State/Ellsworth intersection on several of our top dangerous intersections lists. It's even taken the No. 1 spot for 2014. And Ann Arbor residents showed no hesitance when giving us their views about how drivers are too aggressive:
Dan Gruenewald: It's because EVERYONE in this state has to be first. It's all about who is the most aggressive driver. People don't know how to merge properly and they have to get in front of you. Behind is not an option. I've lived all over this country and Michigan drivers are by far the worst. LEARN TO YIELD!!!
or how the roundabout's lane configuration is dangerously confusing:
Benedicta: This roundabout allows east and westbound traffic to go straight through in both lanes. When coming up Ellsworth from the west, planning to continue straight east on Ellsworth, I've had northbound drivers enter and cut me off because they assumed that since I was in the center lane I would be curling north, even though the signage and pavement markings show the straight-through path for both lanes. I don't have a lot of experience with roundabouts, but I think it may be the case that in some areas of the country/world, roundabouts have a central lane that only goes around and you have to be in the outer lane to exit. The arrangement on Ellsworth, where there are two entry lanes fed by both lanes of the roundabout seems unusual.
More roundabout education sorely needed in Michigan – kudos to Washtenaw Co for recognizing the problem
Lt. Renea Bush of the Ann Arbor Police Department even told us that driver education on roundabouts is sorely lacking:
"I don't think there's a lot of education that goes into how to safely drive a roundabout. A lot of Americans are just not used to driving them. Most of these traffic accidents that our department handled at this intersection were not injury accidents."
In discussing State and Ellsworth, Eric Jensen, a former professional accident reconstructionist and Michigan State Police officer, said he believes drivers who are new to roundabouts are inundated and intimidated by too much signage:
"There is simply a lot for drivers to 'read.' There are signs showing what lane you should enter to get to your 'exit.' Then you are trying to obey symbols on the road surface. And then we mix in numerous cars entering, exiting, changing lanes, timing their entry, etc., ad nauseum."
We're encouraged, then, to see law enforcement take action and give direct education to confused motorists at Washtenaw County's 18 roundabouts.
There's nothing like a parked police presence to get drivers' attention. And there's nothing like a traffic ticket to motivate an aggressive roundabout driver to drive safer.
As we mentioned, roundabouts were designed to make the roads safer. For that to work, drivers need to know and follow the rules:
Slow down as you approach the roundabout.
Use the guide signs and lane markers to choose your appropriate lane for your destination.
Yield to pedestrians and bicyclists as you approach the crosswalk.
Slow down as you approach the yield sign and dashed yield line. Look to the left to see if other
vehicles are traveling within the roundabout. Drivers must yield the right of way to vehicles already in the roundabout before entering.
Once there is an adequate gap in traffic, enter the roundabout. Do not stop or change lanes.
As you approach your destination, signal your exit.
For more information about Washtenaw County roundabouts, visit the Washtenaw County Road Commission's roundabout page.
To learn more about roundabouts, including tips and videos about how to safely navigate them, please check out our Michigan Roundabout Resource Center.