Why you should elect primary PIP on your car insurance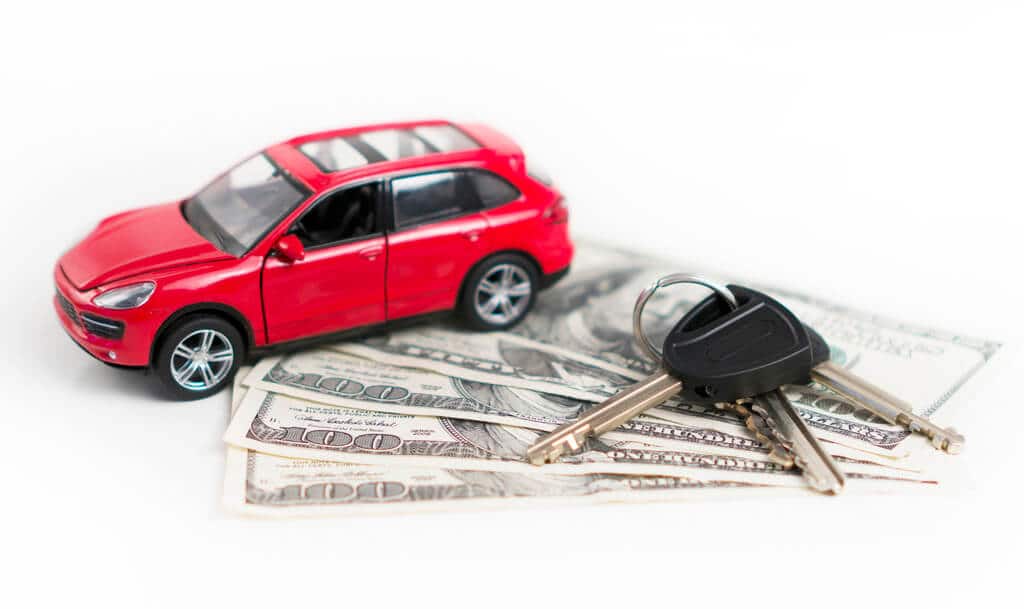 Yesterday, I wrote about Allstate's new $10,000 deductible on No Fault medical benefits. It's the result of the Michigan Legislature removing the $300 maximum medical deductible from the No Fault Act a few years ago. And now, we're starting to see auto insurance companies introducing significantly higher No Fault deductibles. This is going to cause terrible problems for many people when get injured in serious automobile accidents and can't afford the medical deductibles that they have. The problem with these high No Fault deductibles is that they're going to appeal most to the people who can least afford them if they ever do get injured in a car accident.
Which leads me to today's blog. People always ask me what kind of auto insurance they should buy. I always talk about the importance of uninsured and underinsured motorist (UM/UIM) benefits, no matter what kind of auto insurance you have. No one ever thinks they will be hurt in a terrible car crash. But for thousands of people every year, this is precisely what happens and having UM and UIM coverage becomes critically important to protect yourself from all of the uninsured drivers on the road today.
And then I talk about making sure you're buying primary and not coordinated auto coverage. That's when I start getting the blank looks.
Most people have never heard of primary PIP No Fault. Unless you're a lawyer who litigates these motor vehicle accident cases, or an insurance claims adjuster (or married to a lawyer or adjuster), chances are you've never heard of primary No Fault PIP either. But it's one of the best things you can do to protect yourself and your family if a car accident occurs.
Most auto insurers separate medical and wage loss based on which insurer pays first: Either the auto insurer, the health insurer, or the short- and long-term disability insurers. The one that pays first is "primary." The one that pays second is "coordinated" or "excess" to the one that pays first. Almost everyone today has coordinated (excess) auto No Fault policies in Michigan.
For example, here's an example I see so often with my own clients. Let's say you have a coordinated (excess) medical and primary wage loss on your auto No Fault insurance policy. This means for medical expenses, your health insurer pays first and then your auto insurer pays the balance for all medical bills incurred if you're injured in a motor vehicle accident. For wage loss, even if you have a short-term disability plan, the auto insurer will still pay your full wage loss, regardless of the disability plan.
This is what most people do. Most people elect coordinated insurance. It's so common that most auto insurance agents don't even tell people about the possibility of electing primary coverage.
What our attorneys recommend
Our auto attorneys strongly recommend you elect primary coverage for both medical and wage loss through your No Fault auto insurer, even if you no longer have collision coverage and only have PLPD on your vehicle.
It's more expensive, but if you're ever injured in a car accident, incurring medical bills for treatment and collecting wage loss because you can't return to work, it's one of the best things you can ever do. It's well worth the extra dollars to purchase primary PIP.
The reason is that so many people today who work for big employers and large corporations. These people have health insurance, but it's through self-funded ERISA (Employee Retirement Income Security Act of 1974) health plans. A self-funded ERISA plan means the health insurer acts as a third-party administrator, not as the actual health insurer. The medical expenses are subject to rates that the health insurer has already negotiated. But at the end of the month, the employer actually reimburses the health insurer for the medical expenses. The health insurer makes its money in this scenario by charging and administration fee to the employer. At the end of the negligence case, the ERISA plan wants its money back and by Federal law, your personal injury settlement – even for injury settlements for pain and suffering – is potentially at risk to reimburse the ERISA health plan.
Many short- and long-term disability plans are also self-funded ERISA plans, which creates a similar risk of a claw-back with your wage loss benefits if you're unable to return to work after a car accident.
Here's why primary No Fault is best
If the insured person has primary No Fault PIP benefits, then the auto insurer either must pay first or must reimburse the ERISA plan in the event the plan paid for any benefits (health or wage loss) on behalf of the insured.
If there are coordinated (excess) benefits, it creates a series of complicated and challenging legal problems for you and your attorney to protect your personal injury settlement. And the law is clearly getting worse in this regard.
Additionally, primary medical benefits allow the auto accident victim to seek medical treatment from pretty much wherever he or she wants. The auto accident victim also is not subject to treating with doctors who are only in the health insurance plan. This is especially beneficial when an auto accident victims have HMOs, which are extremely restrictive and make it difficult to receive prompt treatment and medical testing.
If I were an insurance rep today, I'd be asking one question of every person I sell insurance to: "Who is your employer?" If that employer has an ERISA plan that covers employees, I would not let people leave my office until they've purchased primary No Fault coverage. It is truly that important.
It's a shame so few insurance agents even bother to ask these days.