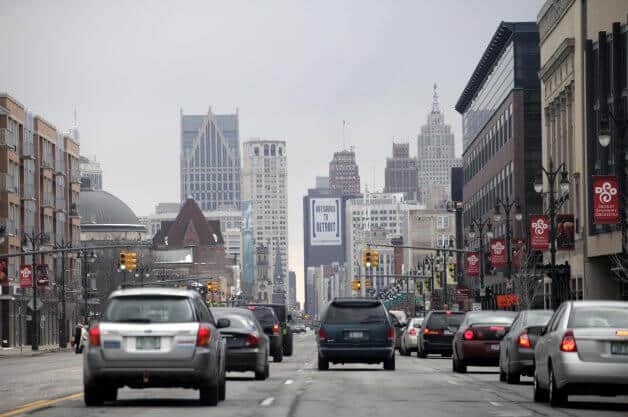 I was recently interviewed on NPR about the insurance crisis in Detroit, where more than half of the residents are uninsured — because the cost to buy car insurance is among the highest in the nation.
Detroit Mayor Mike Duggan has recently proposed a "D-Insurance" plan, which would provide auto insurance to low-income Detroiters at a lower rate. The intention of providing cheaper insurance is a good one, but the way Mayor Duggan executes it with his proposed bills leaves Detroiters without life-saving medical protection currently provided under the law – and still paying more!
I discussed these complicated economic and social issues with Lester Graham on his show, Michigan Watch, which is the investigative unit of the Michigan Radio.
You can read the full NPR story here: "Cheaper auto insurance for Detroit, but at what cost?"
Or listen here:

In all, Detroiters are getting an all around bad deal with D-Insurance.
Currently in Michigan, if you get hurt, you get unlimited auto accident-related medical coverage under Michigan No Fault. Mayor Duggan wants to provide a cheaper option with D-Insurance, but he's doing so by capping the medical coverage needed for accident victims to survive and heal. He proposes limiting ER coverage to $250,000 and care afterward to $25,000.
As I told Lester:
"The main problem with D-Insurance is it does nothing to solve the problems that Mayor Duggan has identified," which is to retain Detroiters who are paying too much for auto insurance.
But I believe there are several options to reduce auto insurance costs, including:
The state could limit medical fees.
It could stop insurance companies from basing premiums on credit scores.
And it could make insurance companies reveal their profit margins.
I discuss my own 8 reasons to really lower the price of auto insurance here.
Again, while D-Insurance may be a little cheaper (an estimated 22%-33%), it will still be the highest in the state – and Detroit residents will be getting the worst coverage. In the end, this will cause more lawsuits and more personal bankruptcy. And more people are going to be forced onto Medicaid once their D-Insurance policy caps are reached, which is going to increase the burden onto taxpayers.
I've also called the insurance crisis in Detroit a civil rights issue, as it affects poor, mostly black individuals, who are discriminated against by insurance companies who use their credit scores, occupation and income levels to charge them even more.