And why this record 2014 trucking crash lawsuit isn't really about the money at all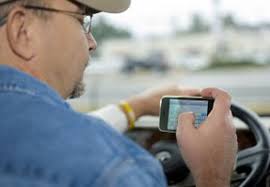 Recently, I secured $34 million for a serious trucking crash lawsuit in Ohio, along with my excellent Ohio co-counsel. As of this date, this is the largest-reported truck case in the nation for 2014.  It is also the largest truck lawsuit ever by a Michigan attorney, according to the VerdictSearch reporter (according to VerdictSearch, I also hold the third highest personal injury case from a truck accident). Because of a confidentiality clause, I can't discuss details of the case, the parties, the insurance companies involved or the injuries, as all are covered by a legal confidentiality clause.
I did recently share seven lessons for attorneys from this $34 million lawsuit.
Attorneys, of course, jump all over the number. Even the reporters I've talked with want to focus on the money. But to me, the amount isn't what's most notable. What is most important is that a case like this also sends a message that to the entire trucking industry and to all the insurance companies that insure large commercial motor carriers. Truck crash lawsuit like this actually have a power to change an entire trucking industry, and can prevent more crashes than safety enforcement regulators.
The reason? Trucking companies need to know that when they cut corners on important safety rules, there are lawyers out there who will hold these companies fully accountable. There are lawyers who will find every violation and who will make them pay. Dangerous truck companies will not get away with it, or sweep it under the table as they so often do.
That last sentence requires some explanation. Most giant trucking companies – and the lawyers who defend them – are used to getting away with it. This is because many  lawyers don't "speak truck." Catastrophic truck accidents are occurring every day and require specialized expertise. But the trucking companies are getting away with many egregious violations and are not being held accountable for the injuries they cause, because far too many personal injury attorneys do not have the experience to look for serious safety violations.
These lawyers often handle truck cases like car accidents, but with bigger policy limits. And that allows many unsafe motor carriers to continue ignoring mandatory safety regulations. It also puts every good company that does care about safety at a competitive cost disadvantage to the trucking companies that can undercut them on price by ignoring these safety rules, hiring unfit drivers or putting unsafe trucks on our roads.
Consider the disturbing statistics:
1 out of every 5 trucks are "out of service," meaning they are so mechanically unsafe that they have to be towed away immediately after being pulled over by law enforcement.
More than 100,000 truckers on U.S. roads are under the influence of alcohol or drugs.
More than 5,000 people are killed each year in truck accidents.
– (Source, CSA Roadcheck, American Trucking Association)
As the new year approaches, I read more and more that people should have a purpose. Well, I have mine. As an injury lawyer for two decades, I don't just litigate cases. I use my trucking experience – which includes more than 300 truck injury and wrongful death cases, and some record results in Michigan and nationally – to take on an industry and to help make our roads safer.
With this experience, I've also co-founded a cutting-edge new national law firm: The Truck Accident Attorneys Roundtable. Based upon a new and innovative business model, the firm is comprised of some of the most experienced, respected and knowledgeable trucking attorneys from around the nation. The law firm focuses on catastrophic truck injury accidents that happen anywhere in the United States.
The goal of the Truck Accident Attorneys Roundtable is ambitious. We want to change the trucking industry and make it safer. The way to do this is by aggressively litigating cases against trucking companies that intentionally sacrifice safety for a bigger bottom line.
My co-founders are Joe Fried of Atlanta, Georgia and Michael Leizerman of Toledo, Ohio. Michael  Leizerman and Jan Stamm were also my Ohio co-counsel on the $34 million trucking crash lawsuit.
As head attorney at Michigan Auto Law and co-founder of the Roundtable, my goal is to discover each and every trucking safety violation that led to the truck accident, and hold the trucking company fully accountable for every shortcut and every bad choice.
Any large case result hopefully forces the entire industry to re-evaluate safety, and understand there's a price when they put unsafe trucks and unfit drivers on the roads. And hopefully, the insurance companies that underwrite commercial transportation companies will re-evaluate the companies they insure.