California, Florida and Nevada pass laws allowing testing of driverless cars,  Michigan is not far behind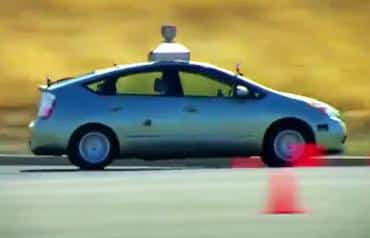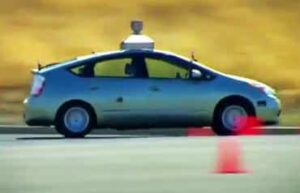 Driverless cars may sound like something out of the Jetsons.  But believe it or not, these automated, self-driving vehicles are here. Right now.
Google has a self driving car, and several other automakers have been working on prototypes of driverless cars for years.
Last year, driverless cars were approved in California by Governor Jerry Brown. Gov. Brown actually drove to the Google headquarters in a self-driving Toyota Prius before signing the legislation that paved the way for driverless cars in sunny California. The law established safety and performance regulations to test and operate driverless vehicles on California roads and highways.
Nevada and Florida have also passed laws allowing testing of driverless cars.
Driverless cars — also called self-driving cars, autonomous cars and robotic cars — are vehicles that  drive themselves.  Driverless cars have technology that enable these vehicles to sense the environment and navigate without a human driver behind the wheel.
I've previously written about these cars, and my own hopes that these cars will save thousands of lives, making people's lives more productive and safer.  I fully expect this technology to be embraced by the trucking industry, which already is facing a serious truck driver shortage. As a lawyer who only handles serious car accident cases, I look forward to my own obsolescence, when we live in a world where car accidents are a thing of the past.
At first, it was difficult for me to wrap my head around how a driverless car could actually work. But these automated driverless cars drive by sensing their surroundings with techniques like radar, lidar, GPS and computer vision. Advanced control systems interpret sensory information to identify navigation paths, obstacles and traffic signs.
With a robot car, there is no such thing as human error, driving while texting, driving while intoxicated, or falling asleep.
Proponents of driverless cars say these vehicles will prevent most automobile accidents, as almost all motor vehicle crashes are caused by human error and are thus almost always preventable. Driverless cars will also open up entire new worlds to people who are blind or who suffer serious physical disabilities that impair their ability to get around.
And Michigan is not far behind California, Florida and Nevada in pursuing driverless car technology.
Gov. Rick Snyder's State of the State address on January 16, 2013, he said he wanted to "make sure we are on the forefront of advances [in] vehicles and opportunity" and, thus, he encouraged "legislation on autonomous vehicles.
And in April 2013, Gov. Snyder told Nathan Bomey of the Detroit Free Press that "We should move ahead with autonomous vehicles." The governor is quoted as saying that driverless or autonomous vehicles are "able to do it faster and better than many of us could as human drivers."
Not long after, driverless car legislation in the form of SB 169 was introduced in the Michigan Senate. SB 169 authorized the road testing of vehicles with "automated technology" that "has the capability to operate the vehicle on which the technology is installed without direct active control or monitoring by a human operator."
What happens after a car accident caused by an automated driverless car?
There are still many unresolved legal questions surrounding driverless cars, such as who would be liable (responsible) in a car accident caused by a driverless car.  I addressed this issue for Michigan driverless cars in my recent blog: Who is liable for a driverless car accident in Michigan?
It is interesting to speculate on the answers to these questions, but the definitive answers will have to wait until we see what  comes to be. States like California, Florida and Nevada will also likely create the roadmap for other states to adopt. Or federal legislation will entirely preempt state legislation at some point in the future to encourage this new industry to take off and not be hindered by a patchwork of conflicting state laws.
As the current president of the Motor Vehicle Trial Lawyers Association, I am following this issue closely and will be speaking about it and the possible legal and liability issues for lawyers in an upcoming seminar.  I find this issue personally fascinating and will be following it closely. I look forward to watching the driverless car legislation be created before my eyes. It is exciting to be a living part of history.
This disruptive new technology promises to be an amazing boon for our society.