Motorcycle accident lawyer discusses Michigan law as it applies to the new helmet repeal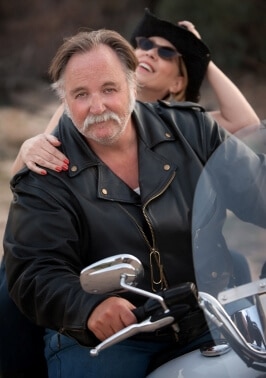 I was recently interviewed by a reporter for autoinsurancequotes.com on how the new Michigan motorcycle helmet repeal will affect motorcyclists who are injured while riding helmetless.
Below are a couple of the questions the reporter posed and how the Michigan law applies:
Q. As a result of SB291 now being a law, if a motorcycle rider who is over 21 and elects to not wear a helmet is injured, can he still bring a lawsuit for personal injuries sustained?
A. Yes. There is nothing in the recently amended MCL 257.658 (amended by SB 291 which became 2012 Public Act 98) that disqualifies a helmetless motorcycle rider (i.e., violator of the new anti-helmet law) from suing for pain and suffering and/or receiving No Fault benefits in the event of a motorcycle versus a motor vehicle crash.
Additionally, neither the pain and suffering provision (MCL 500.3135(2)(c)) nor the PIP disqualification provision (MCL 500.3113(b)) have been amended to say anything about the consequences of non-compliance with the amended 257.658.
Q. Can not wearing a helmet make a difference in the settlement received if it can be shown that not wearing a helmet was a partial cause (or aggravated) the injuries?
A. Yes. Not wearing a helmet can have a huge impact on a settlement or verdict amount. Defense lawyers can make two arguments here. One is that the traumatic brain injury would be less serious if the rider were wearing a helmet.
The second and related argument to the first is what's called a comparative negligence argument that the rider was also at fault in choosing not to wear a helmet to start.
The important thing to keep in mind is that there is a certain amount of juror bias against motorcycle operators in injury cases to begin with, and it is likely that at least one juror is making these arguments in the jury deliberations room, whether a defense lawyer makes it or not.
In other words, even if I, as a victim's motorcycle injury lawyer, could show that there is no medical and scientific basis that a helmet would have prevented or mitigated a certain injury, and thus filed a motion to prelude the defense lawyer from making this argument because there was no basis to support it, that same argument will likely be made anyways by a juror at the end of the case when they start deliberating on money damages. The only way to deal with this is to try to explore prejudices that many people have early in the case in voir dire.
– Steven M. Gursten is a motorcycle attorney and head of Michigan Auto Law. Steve has received the highest motorcycle injury settlement in the state, according to Michigan Lawyers Weekly. He frequently appears in the media on motorcycle safety and the helmet law, and is available for comment.

Related information to protect yourself:
Michigan motorcycle accident lawsuits
Michigan Auto Law is the largest law firm exclusively handling car accident, truck accident and motorcycle accident cases throughout the entire state. We have offices in Farmington Hills, Detroit, Ann Arbor, Grand Rapids and Sterling Heights to better serve you. Call (248) 353-7575 for a free consultation with one of our Michigan motorcycle accident attorneys.