FREE BOOK: Attorneys' Guide to the Best Auto Insurance Companies
And The Ones Our Attorneys Recommend That You Should Avoid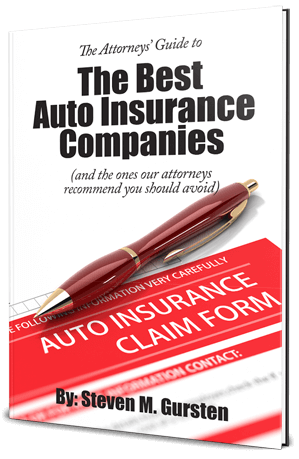 This guide includes our attorneys' picks of the best auto insurance company, and tips on how to choose the insurance company that's right for you and your family. We've also listed our picks for the worst auto insurance companies, with examples of how each of these companies have mistreated accident victims and consumers.
AUTHOR: Steven M. Gursten
CUSTOMER RATING:

FREE Bonus Download on the New Michigan Car Insurance Law
When you order this free book you will have the opportunity to download a free update on the new Michigan Car Insurance Law. Learn what the new No-Fault law consists of and how to prepare for the change.
---