FREE BOOK – How to Choose the Right Lawyer
Breaking Through the Sea of Legal Advertising to Find the Best Answers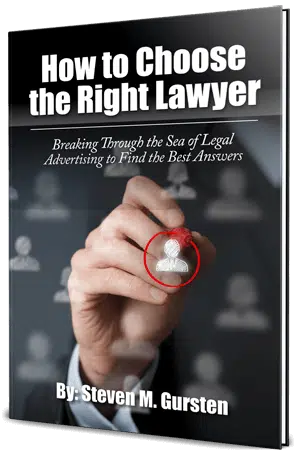 In this guide, you will learn how to choose the right lawyer to protect you and your family after a serious auto accident. There's also a 10-point "Best Advocate" test you can give to your prospective attorney. Picking the right attorney can be stressful but this free book can help you get past the noise of legal advertising to find the most qualified advocate for you – no matter what area of law.
AUTHOR: Steven M. Gursten
CUSTOMER RATING:

FREE Bonus Download on the New Michigan Car Insurance Law
When you order this free book you will have the opportunity to download a free update on the new Michigan Car Insurance Law. Learn what the new No-Fault law consists of and how to prepare for the change.
---