Fatal Pedestrian Accidents: What You Need To Know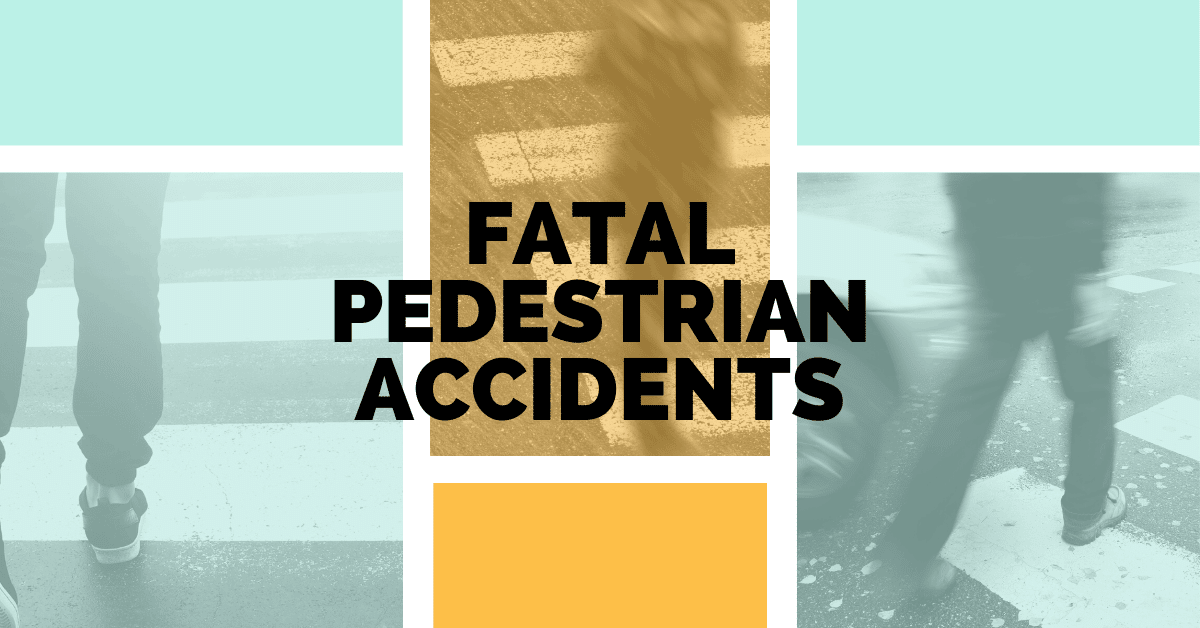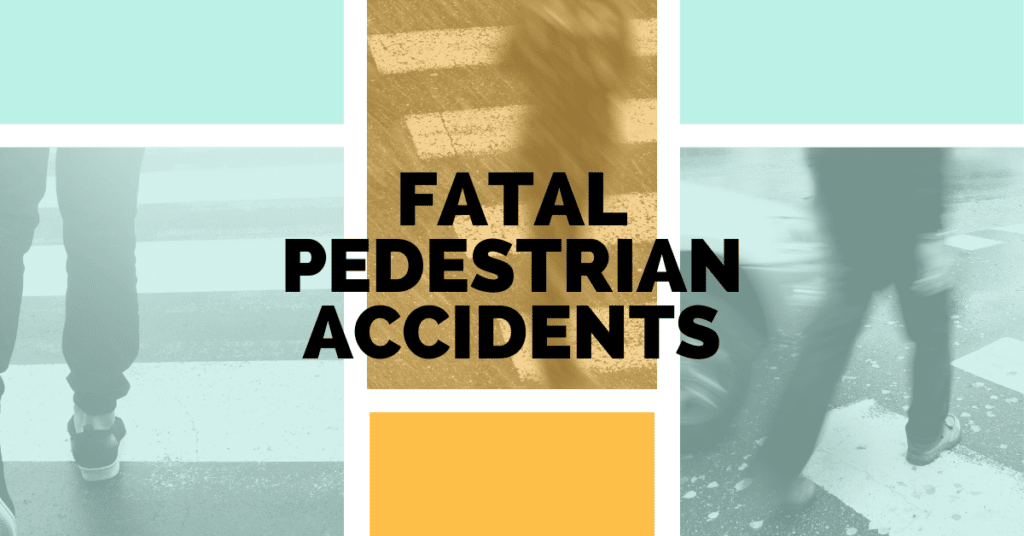 When people have lost family members and loved ones to fatal pedestrian accidents, they may be able to recover wrongful death damages from the at-fault driver and No-Fault survivor's loss benefits from the responsible auto insurance company.
The risk of fatal pedestrian accidents is substantial. In Michigan, both the number of pedestrians involved in and killed by motor vehicle crashes increased between 2018 and 2019, according to Michigan Traffic Crash Facts. Although the number of pedestrian fatalities nationwide dropped between 2018 and 2019, there were still more than 6,200 pedestrians who lost their lives in automobile crashes in 2019, according to NHTSA.
What should families do after fatal pedestrian accidents?
When family members or loved ones are lost in fatal pedestrian accidents, the family should consult with an experienced wrongful death lawyer as soon as possible. These cases always involve liability arguments and insurance companies will almost always try to argue the  pedestrian is also at fault.
We understand that families need time to grieve. But insurance companies and insurance adjusters are not so considerate. This is where hiring a wrongful death attorney to begin the crash investigation and reconstruction is most valuable.
Your wrongful death lawyer will also be able to help your family protect its rights to important wrongful death damages and No-Fault survivor's loss benefits. Unfortunately, many claims adjusters either are not upfront with all the insurance benefits that your family may be entitled to under the No-Fault law. Or the adjuster will miscalculate the benefits that your family is owed. Or the adjuster will omit from your survivor's loss benefits many of the items that family and dependents are allowed, such as funeral and burial expenses, replacement services, social security benefits, disability benefits, and pension compensation.
How important is it to hire an experienced wrongful death attorney?
Data from the insurance industry itself shows that families that are contacted directly by an insurance company to settle a claim without an attorney on average settle the claim for 3 to 4 times less than what a wrongful death attorney can settle it for. Of course, this is using average settlement amounts involving attorneys from all fields of legal practice. A wrongful death attorney who specializes in this area of automobile crashes and who has a proven track record of success can often settle a case for many multiples of that amount.
Wrongful death damages
The dependents and family members who have lost loved ones in fatal pedestrian accidents may be able to sue the at-fault driver and the owner of the vehicle for damages under the wrongful death act.
Wrongful death lawsuits after a deadly automobile crash allow for the recovery of compensation for the deceased pedestrian's conscious pain and suffering as well as damages for the deceased's dependents' loss of financial support and loss of society and companionship.
Only the personal representative of the deceased pedestrian's estate may bring the wrongful death lawsuit.
No-Fault survivor's loss benefits
Survivor's loss benefits which are available under Michigan's No-Fault law provide financial support to dependents and family members who have lost loved ones in fatal pedestrian accidents. These benefits cover the "tangible things of economic value" that the deceased pedestrian would have provided.
Dependents and family members must file their application for No-Fault survivor's loss benefits with the responsible auto insurance within ONE YEAR from the date of the crash. (MCL 500.3145(1))
Failure to file on time – within ONE YEAR of the deadly crash – will forever disqualify dependents and family from claiming survivor's loss benefits.
The auto insurance company that will be responsible for paying No-Fault survivor's loss benefits will either be the deceased pedestrian's own auto insurance company, the insurance company for his or her spouse or resident relative, or – if No-Fault coverage is not available through any of those sources – the auto insurance company that is assigned through the Michigan Assigned Claims Plan.
Causes of fatal pedestrian accidents
The two leading causes of deadly crashes – which take the lives of pedestrians as well as motorists, motorcyclists and bicyclists – are alcohol-related driving and speeding.
Factors that also contribute to fatal pedestrian accidents – and other deadly crashes – include: (1) the age of the at-fault driver; (2) whether the at-fault driver was distracted or texting while driving; (3) what the driver was doing immediately prior to the car crash (for example, a left turn is more dangerous than a right turn); and (4) the time of day, the day and the month when an at-fault driver is driving.
In Michigan in 2019, the hour between 6:00pm and 6:59pm had the most pedestrian-involved motor vehicle crashes; Friday was the deadliest day for pedestrians; and October had the highest number of pedestrian-involved crashes.
In fact, between 2015 and 2019, the month of October (tied with August) had the highest total number of deadly pedestrian-involved automobile crashes in Michigan.
Have a question about when to hire a wrongful death attorney after a fatal pedestrian accident?
If a loved one has passed away as a result of a pedestrian automobile crash and you have questions about when to hire a wrongful death attorney, you can call toll free anytime 24/7 at (248) 353-7575 for a free consultation with one of our experienced lawyers. You can also get help from an experienced lawyer by visiting our contact page or you can use the chat feature on our website.
(Sources: Michigan Traffic Crash Facts, Fact Sheets, Pedestrians, 2018-2019; NHTSA, Traffic Safety Facts – Research Note, "Overview of Motor Vehicle Crashes in 2019," published December 2020)