Michigan Mini Tort – Sample Letter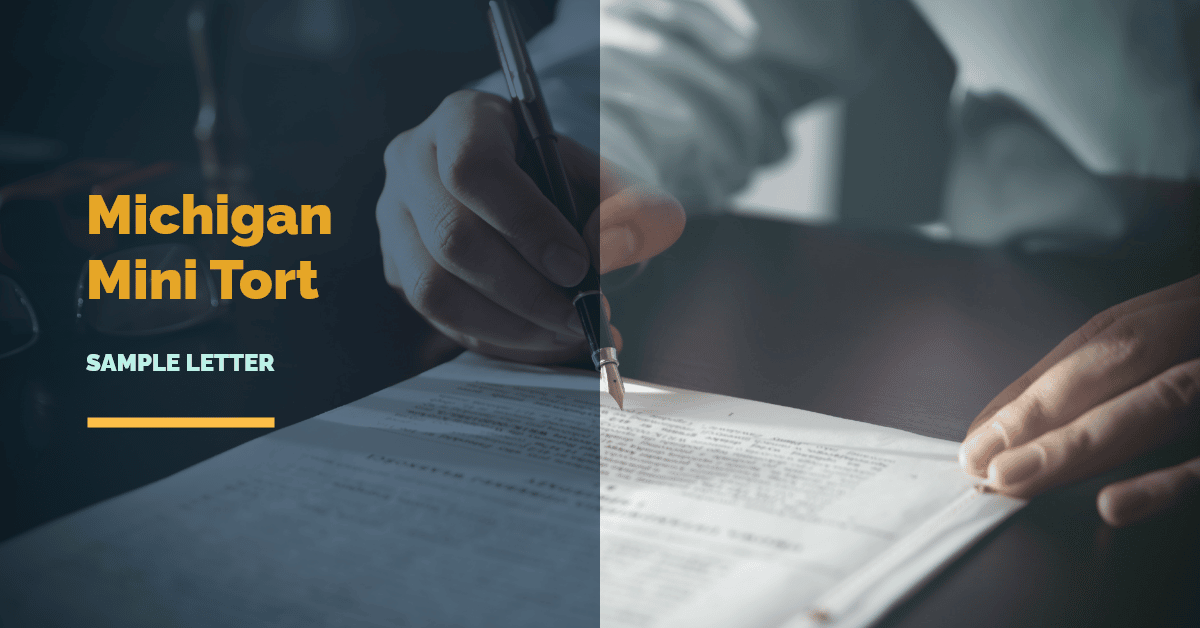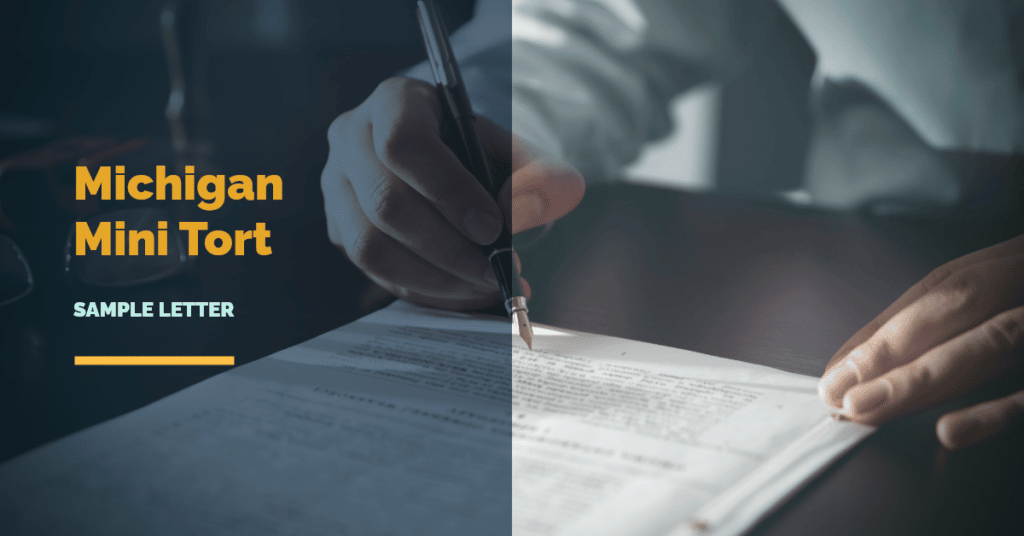 Our Michigan mini tort attorneys have prepared a sample mini tort letter and a helpful list to streamline the process of obtaining your mini tort coverage.
Simply write a letter to the No-Fault insurance company of the person who caused the auto accident to request the money.
Be sure to include the following 3 items:
Police Report – proving the person who caused the accident was at-fault.
Declaration Sheet – from your own auto insurance company showing your coverage.
Estimate of Vehicle Repairs – estimate of vehicle repairs and/or photos including the license plate.
Click here to view our sample mini tort letter.
For more information, please feel free to call one of our Michigan mini tort lawyers at (248) 353-7575 for a free consultation.