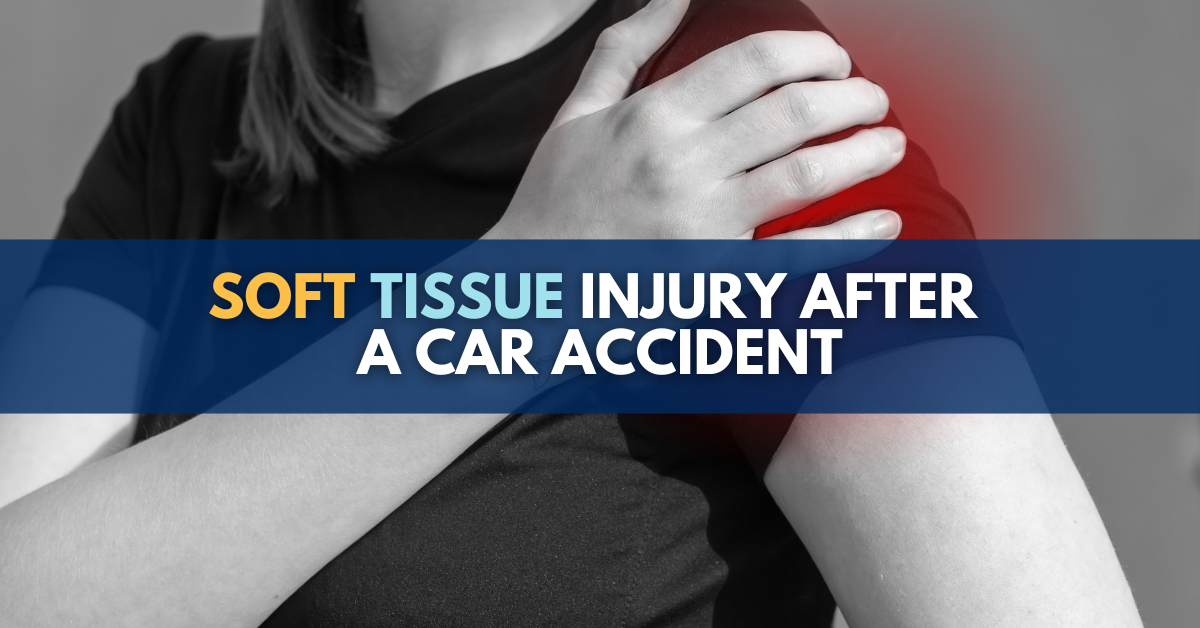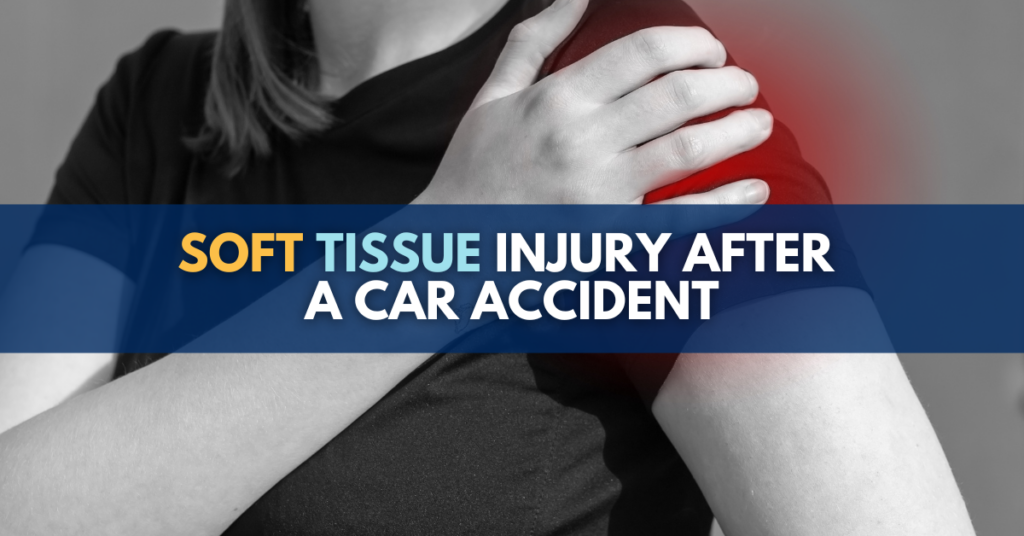 A soft tissue injury after a car accident can be very painful. In some cases, it can result in permanent pain and permanent disability. Someone who has suffered this type of injury may be entitled to compensation.
Insurance companies have spent tens of millions over the last two decades to essentially "brainwash" the public into discounting the seriousness of these injury cases. But the medical literature tells a different story. Soft tissue injuries after a car accident can result in disabling pain, and the effects of this type of damage to the a neck or back can result in permanent pain and permanent disability.
One example of the disinformation campaign that the auto insurance industry has been waging to discredit the seriousness of these type injury cases after an automobile crash is a case that I took to trial more than 20 years ago.
I was 28 at the time and just out of law school. My client had been rear-ended and suffered a soft tissue injury after the car accident to his neck and back. The insurance company on the other side was Allstate and the trial was taking place in Oakland County, Michigan – a venue that is considered very conservative. Allstate's offer at trial was only $10,000, because as the insurance defense lawyer argued "a soft tissue injury after a car accident" isn't a serious.
But it is and it was. My client was a professional carpenter and in his case these injuries were going to cause permanent pain and cause him to not be able to do much of the physical work and lifting and bending he did before his automobile crash.
Thankfully, but not surprisingly, the jury agreed with my client and returned a verdict over $1 million – actually $1,060,000.
This case at that time was just one of thousands that the insurance companies were pushing to trial and making low-ball settlement offers on as part of its "MIST" or "Minimal Impact, Soft Tissue" campaign. The MIST campaign was the brainchild of McKinsey Consulting, and the insurance industry spent hundreds of millions of dollars on an aggressive propaganda and disinformation campaign to persuade the public that these neck and back injury cases were not serious. The MIST campaign was intended to save the insurance industry billions of dollars defending soft tissue injury cases from car accidents throughout the country.
Looking back 20 years later, it has largely succeeded.
What is a soft tissue injury after a car accident?
A soft tissue injury after a car accident consists of injury to muscles, ligaments and/or tendons. It can cause pain, swelling and bruising.
What are examples of a soft tissue injury after a car accident?
Common examples include: (1) sprains (a sprain is a tear of a ligament); (2) strains (a strain is an injury to a muscle or tendon); (3) contusions (or bruises); (4) tendonitis (inflammation of the tendon); and (5) bursitis (inflammation of the bursae or "cushions" between bones and muscles and bones and tendons).
Symptoms of a soft tissue injury after a car accident
Symptoms include:
Pain
Swelling
Bruising
Discoloration
Muscle spasms
Inability to use the injured part normally
Loss of or limited range of motion
Numbness in the affected area
Complications from a soft tissue injury after a car accident
Complications may include:
Subcutaneous bleeding
Damage to blood vessels
Nerve damage
These injuries may also be indicative of another serious – as yet undetected and undiagnosed – underlying injury.
Diagnosis
To diagnose this type of injury, a doctor will conduct a physical examination to determine if there is swelling, range of motion restrictions, pain, and other restrictions. To aid in the diagnosis process, your doctor may also order X-rays, an MRI and/or a CT scan to confirm this is a soft tissue/connective tissue injury after a car accident and not a bulging or herniated disc.
Treatment
Treatment may include: (1) pain medication; (2) immobilization using a splint, sling or cast; (3) surgery; and/or (4) physical therapy.
What to do if you suffered a soft tissue injury after a car accident
If you have suffered a soft tissue injury after a car accident, follow these steps:
Get treatment as soon as possible. When it comes to treating these injuries, the sooner a person begins treatment, the better the chances are that they will make a good recovery. The medical literature is very clear that aggressive treatment for a mechanical injury such as this has a much better chance of getting better if an injured person starts an aggressive physical therapy program as soon as possible. As a personal injury lawyer, I always advise people that the sooner they can get the necessary and appropriate medical care they need, the sooner they can hopefully get back on the road to good health and hopefully a good recovery.
Get a referral to an orthopedic surgeon or a physical medicine and rehabilitation doctor whose specialty includes evaluating, diagnosing and caring for people suffering from a soft tissue injury after a car accident. These are what are often called mechanical injuries, and it is worth noting that many professional athletes, Olympic athletes, and sports teams also rely heavily on chiropractic physicians to treat and recover from these types of injuries. As a general rule, doctors cannot help treat your injury until they know what is causing your pain and symptoms.
Early documentation of a soft tissue injury after a car accident will make it easier for you to avoid future potential billing problems with your own insurance company or health care provider. Early medical documentation soon after your motor vehicle crash will establish a close temporal connection and this in turn is very helpful to show your health insurance company or a No-Fault insurance company adjuster that your motor vehicle crash was the most probable cause of your injury. Documenting your injury early on can also help you to avoid many of the problems that arise when an insurance company later might try to deny a causal relationship and refuse to pay for medical treatment. Putting it another way, the longer the time gap before your injuries are documented, the more likely it is that your insurance company will question whether the automobile crash was truly the cause of your injury.
Early documentation by way of medical treatment will help you get better faster, and early medical documentation also creates the clear temporal causal relationship that insurance companies will be looking for when they are considering payment of bills that are being submitted to pay for necessary medical care.
Showing a clear temporal relationship between the motor vehicle crash and documentation of when your injuries were reported, diagnosed and treated also makes it easier for your personal injury lawyer to obtain full and fair legal compensation for your injury if you have hired a lawyer to start a lawsuit for you for compensation for your injury. Most automobile crash injury cases will settle, but delays in treatment and long gaps in medical documentation will make it harder for your injury lawyer to be able to get a full and fair settlement for you if weeks or months have passed before there is any documentation in the medical records.
Talk to an experienced attorney who has helped people with soft tissue injuries after a car accident and who knows the medicine and what these cases are worth. A lawyer who focuses on automobile crashes and who has extensive experience litigating motor vehicle crash cases can get you the help you need, including a settlement that reflects the full value for your injury. An attorney can also help you to make sure your bills are getting paid and that your settlement reflects the full measure of the future harms and losses you will face.
Tell your auto insurance company about your injury after an automobile crash. If you live in Michigan, make sure to include this (and any other injuries you suffered and/or symptoms you are experiencing) in your application for No-Fault benefits, which is also referred to as your "written notice of injury" – which must be given to your No-Fault auto insurance company within 1 year after the automobile crash. (MCL 500.3145(1) and (4))
Do not sign any settlements, releases, or waivers related to your automobile crash: Until you have talked with an experienced attorney who is looking out for your interests, do not sign any settlements, releases, or waivers that are presented to you by your auto insurance company, the at-fault driver's auto insurer or any other insurance companies or persons.
How to make a claim?
In order to make a make claim for No-Fault benefits for this type of injury, you must file an application for No-Fault benefits with the responsible auto insurance company within one (1) year of the automobile crash.
The No-Fault law's "priority" rules will identify the auto insurer with which you must file your application. This auto insurance company will pay your auto No-Fault insurance benefits, which cover your medical bills and your lost wages if you cannot return to work.
How long does a settlement take?
Every case is unique so the amount of time it takes for a settlement will vary from case to case. Factors that could affect how long it takes to settle your case will include: (1) your injuries; (2) your medical needs; (3) who your lawyer is; (4) the insurance companies involved; and (5) the policy limits.
Average settlement for a soft tissue injury from a car accident?
There is no public or private data about the average settlement for a soft tissue injury from a car accident. Factors that will affect your settlement include: (1) your injuries; (2) whether you suffered a "serious impairment of body function"; (3) your lawyer's track record; and (4) the at-fault driver's liability limits.
This is where your choice of a personal injury lawyer is particularly important. Auto insurance companies keep tabs on attorneys and they know who the attorneys are that go to trial and who the attorneys are that avoid trial and "settle short."
Most attorneys talk a good game, but it has been years since they have tried a case. Insurance companies use this against them – and their clients – to force settlements that do not reflect the full value of the case.
The bottom line is that attorneys who are known for going to trial can settle cases for money and often much faster.
To learn more about how much a settlement in your case may be worth, please check our "Settlement Calculator."
Suffered a soft tissue injury a car accident? Call Michigan Auto Law now!
If you suffered a soft tissue injury after a car accident, call now (855) 781-7747 for a free consultation with one of our experienced car accident lawyers. There is no cost or obligation. You can also visit our contact page or use the chat feature on our website.
Michigan Auto Law is Michigan's largest and most successful law firm that specializes exclusively in helping people who have been injured in auto accidents.
Our secret? Our car accident lawyers deliberately handle fewer cases than other personal injury law firms. This allows us to focus more time and attention on our cases.
Unlike other law firms, our auto accident attorneys are never too busy to promptly return phone calls and answer questions.
We have more than 1,900 5-Star Reviews that reflect this care and attention to detail.
More importantly, this client-focused approach leads to better and faster settlements for our clients. Michigan Auto Law has recovered more million-dollar settlements and trial verdicts for motor vehicle accidents than any other lawyer or law firm in Michigan. We've also recovered the highest ever reported truck accident and car accident settlement in the state.
Call now so we can start making a real difference for you.