Google self-driving car, while in 'autonomous mode,' gets in car accident with bus; assumed bus 'would stop or slow' to allow Google car to change lanes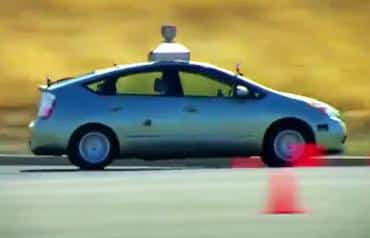 Does Google's recent accident show that driverless, computer-driven cars might not really be ready for the road? Or does this crash with a bus show just how aggressive many bus drivers are (as an attorney who has litigated quite a few bus accident crashes, I know the answer to this one).
Of course, the only question that really matters is: Are Google cars and other autonomous vehicles going to be substantially safer than traditional, human-driven cars?
Pundits are using this latest Google car accident to wonder aloud if the technology is ready and safe.
But that's missing the  point for self-driving cars.  The point is that the computer technology will drastically reduce the frequency of auto accidents by eliminating  "human errors" and all the "stupid human tricks," (with apologies to David Letterman) that I see as an attorney that are the cause of so many of the crashes I litigate helping the accident victims. Demanding perfection from this new and incredibly promising technology should not stop the gradual implementation of driverless cars.
A closer look at the first ever car accident caused by a Google Car
Let's take a closer look at what happened,  and ask why the Google driverless car in California caused a crash with the bus.
It appears it was by committing the same error that human drivers make (probably many, many times a day)?:
Changing lanes and assuming that the traffic you're cutting in front of is going to stop or slow down.
That assumption doesn't always apply in Michigan. It definitely doesn't apply with many bus drivers that I've had experience with as an attorney and that I've deposed. And apparently at least in this case, it didn't apply with this particular bus driver in California.
I'm still a big supporter of driverless technology that can one day keep people more safe than what I see every day as an auto accident attorney. For readers of my blog, you know this gives me a unique perspective, and I look forward to the day that driverless cars eliminate car wrecks (and me) to the point that my legal services are no longer needed because people are no longer being seriously injured or killed in very preventable wrecks by human drivers who text, drive distracted, and drive drunk.
Yes, there are still some important legal and liability issues that need to be worked out, such as tort liability for self-driving car accidents and insurance requirements. To learn more on my thoughts on this, please check out my blog post, "Should 'robo-drivers' of driverless cars have same insurance, liability, legal obligations as human drivers?"
This recent Google self-driving car accident – where, thankfully, no one was injured – serves as a reminder that some work still needs to be done before we can all trust driverless cars to drive us safely into the future.
How the Google car accident went down and went wrong
On February 14, 2016, a Google self-driving car, while operating in "autonomous mode," changed lanes on a Mountain View, California, roadway and got struck, as it cut in front of a bus. The irony is that the collision was caused because the computer-controlled car apparently exercised the same faulty judgment at its human minder: It saw the bus coming, but "believed the bus would stop or slow to allow the Google AV (autonomous vehicle) to continue."
I should introduce that car and those Google programmers to some of the bus drivers I've deposed in Detroit over the years.
Here's how Google described the cause of the accident in its "Report of Traffic Accident Involving An Autonomous Vehicle," which it filed with the California Department of Motor Vehicles:
As the Google AV was switching lanes into the center lane of traffic, a "public transit bus was approaching from behind. The Google AV test driver [a human] saw the bus approaching in the left side mirror but believed the bus would stop or slow to allow the Google AV to continue. Approximately three seconds later, as the Google AV was reentering the center of the lane it made contact with the side of the bus."
CNBC reported that Google made the following statement about the accident:
"In this case, we clearly bear some responsibility, because if our car hadn't moved there wouldn't have been a collision … From now on, [based on a post-accident refinement of Google's AV software] our cars will more deeply understand that buses (and other large vehicles) are less likely to yield to us than other types of vehicles, and we hope to handle situations like this more gracefully in the future …"