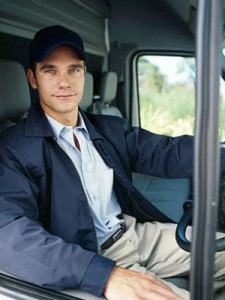 Truck drivers are professional drivers. And they're expected to drive  that way. They earn their living on the road. They go to "truck school."  They have to pass a special test and have a special CDL license. They have more training and experience. And they're driving fully-loaded vehicles that weigh as much as 80,000 pounds.
Yet in many states, and especially in Michigan, lawyers must refer to these professional truck drivers the same as we would any other driver if a case goes to trial.  As a result, dangerous truck drivers can cause serious truck accidents over and over again.
One way lawyers can protect everyone is by holding trucking companies – that are skimping on pre-trip inspections and putting unfit and unsafe drivers with serious health problems and drug addictions on the road , and forcing them to drive past mandatory Hours of Service –  accountable for each and every safety violation they have caused.
I was named a Michigan Lawyers Weekly "Leader in the Law" for my work as a national truck safety advocate.  I was also past-president of the American Association for Justice Truck Litigation Group, and  I've spoken before to politicians and regulators both here and at the federal level on the need for tougher laws. But so far, to no avail for our laws in Michigan.
Because Michigan does not have punitive damages, many judges erroneously believe that once a defense lawyer admits vicarious negligence on behalf of the company, that every single horrible safety violation and act of direct negligence by the driver and the company can then be swept under the rug.  Not only is that bad public policy, it is just plain wrong.
I believe that a law that would prevent crashes by stopping these dangerous truck companies and drivers they employ – before the crash occurs — is the much better and smarter way to start.
Let's consider Louisiana's disqualification statute for truck drivers: Title 32, §414.2
In Louisiana, a truck driver can lose his or her CDL for speeding 15 mph over posted limit, improper or erratic lane changes or following too closely:
(i)  Excessive speeding, involving any single offense for any speed of fifteen miles per hour or more above the posted speed limit.
(ii)  Reckless driving, as defined by state or local law or regulation, including, but not limited to, offenses of driving a commercial motor vehicle in willful or wanton disregard for the safety of persons or property.
(iii)  Improper or erratic traffic lane changes.
(iv)  Following the vehicle ahead too closely.
We need this law in Michigan. It is a sure fire way to hold truckers accountable for their actions — and hold them to that higher professional standard that comes with being a commercial truck driver.
Related information: