I've written about the mistake of Michigan's motorcycle helmet repeal law.  And sadly, another recent death illustrates the problem of  foreseeable and tragic motorcycle accidents that involve speeding, drinking and riders without helmets.
A 26-year-old woman from Brighton, was recently killed after the motorcycle she was riding on as a passenger crashed, according to a story in The Detroit Free Press, "Brighton woman dies in motorcycle crash."
The motorcycle operator was taken to the hospital and is listed in good condition.  He was apparently traveling north on Flint Road when he failed to negotiate a curve correctly and crashed south of Hilton Road in Brighton Township.
Livingston County Undersheriff Michael Murphy said speed and alcohol are contributing factors to the fatal crash. Neither victim was wearing a helmet.
Our attorneys send our sincere condolences to the family.
Save your own lives by wearing motorcycle helmets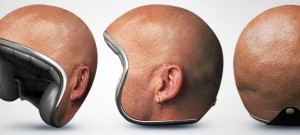 We want to reiterate our message that the most important thing that motorcyclists can do to save their own lives is wear their motorcycle helmets.
Consider these remarks on motorcycle safety made by SMARTER President Dan Petterson, Ed.D at a news conference held  in Lansing by Michigan Secretary of State Ruth Johnson. SMARTER is a nonprofit motorcyclist association that supports comprehensive motorcyclist safety efforts.
"The only motorcyclist safety strategy that has been scientifically proven to prevent deaths and injuries is the wearing of a helmet. Responsible riders must understand the effectiveness of a helmet and choose to wear all the gear, including a quality helmet, every time they ride."
Motorcycle rider training and motorist awareness of people on motorcycles is important. As an attorney, I've found the most common cause of the motorcycle accident cases I've litigated for people injured has been that the people in cars do not "see" – meaning they do not cognitively process that there is a motorcycle operator in the road, even when that motorcycle is there to be seen.
It's important to direct motorcycle safety efforts toward the following issues:
Increasing  motorcyclist conspicuity.
Increasing the number of motorcyclists who are properly licensed, and consider graduated licensing for motorcycle operators of particularly dangerous types of motorcycles.
Encouraging motorcycle riders not to drink and then ride.
Mr. Petterson says it's important for states like Michigan to focus not only on reducing motorcycle crashes – but preventing crashes by lessening the severity of the injuries that will occur. We can do this by promoting the importance of wearing safe motorcycle gear.
Especially motorcycle helmets.
Related information:
Motorcycle medical insurance claims skyrocket in Michigan since motorcycle repeal