How the FMSCA is regulating truck companies that open under  new names to avoid punishment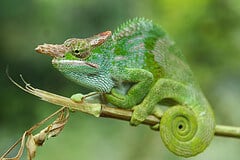 The FMCSA has proposed rules that would allow the agency to suspend or revoke the operating authority registration of motor carriers that have shown egregious disregard for safety compliance.
They also allow the FMSCA to suspend/revoke the operating authority registration for trucking companies that permit people who have shown egregious disregard for safety compliance to act on their behalf.
Here's the proposed rule: Patterns of Safety Violations by Motor Carrier Management 
According to the FMCSA:
FMCSA acknowledges that loss of operating authority registration is a significant penalty, but the Agency believes this rule is necessary and appropriate for the small number of motor carriers that engage in the most egregious instances of noncompliance.

FMCSA has determined that each year a small number of motor carriers have attempted to avoid regulatory compliance or mask or otherwise conceal noncompliance by submitting new applications for registration, often under a different name, to continue operations after being placed out of service.

Motor carriers and individuals do this for a variety of reasons that include avoiding payment of civil penalties, circumventing denial of operating authority registration based on a determination that they are not willing or able to comply with the applicable statutes or regulations, or avoiding a negative compliance history. Other motor carriers attempt to avoid compliance, or mask or otherwise conceal noncompliance, by creating or using an affiliated company under common operational control. They shift customers, vehicles, drivers, and other operational activities to one of the affiliated companies when FMCSA places one of the other commonly controlled companies out of service.
In other words, the FMSCA is cracking down on what we like to call "chameleon carriers." These are usually small trucking companies – often owner/operators in cities like Detroit – that have had too many safety violations and have caused too many trucking accidents.  These truck companies then change their names and start doing business as a brand new company, but with the same people, the same trucks and the same unsafe ways still intact.  That's why they're called "chameleon carriers."
These are motor carriers  that cut corners on safety to save money. They force their drivers to drive past regulated hours to get hot loads to destinations faster. The truck drivers are forced to drive fatigued and every year hundreds of people are killed, and thousands more seriously hurt in completely preventable truck accidents.
These companies also put trucks on the road that are in dangerous, out-of-service condition and they skip routine safety and maintenance.  These companies hire truck drivers who have substance abuse problems, who are not properly trained and who have a history of truck accidents, because they're cheaper to employ and pay than safe drivers with good driving records.
My last jury trial, in November of this year, involved such a driver.  This driver was employed by Allied Excavating in Shelby Township, Michigan.  The driver admitted that he was routinely getting speeding tickets and tickets for improper lane changes. But the company – which is required to check his driving record every year – turned a blind eye.  They kept him behind the wheel, and as a result, this unsafe driver who had a long history of rushing and speeding ran over and killed a wonderful man named Michael Shekoski.
Here's a good example of what happens when chameleon truck companies go undetected and unpunished:
On August 8, 2008, a fatal bus crash occurred in Sherman, Texas. Seventeen motor coach passengers died, and the driver and 38 other passengers received minor-to-serious injuries. The investigations conducted by FMCSA and the National Transportation Safety Board revealed that the motor carrier was operating without authority and a reincarnation of another bus company that had been recently placed out of service for safety violations.
Both companies were under the control of the same person. The FMCSA determined that the companies' flagrant disregard for safety under this person's control demonstrated a hazard to the safety of the motoring public.
As a truck accident attorney, and past president of the AAJ Truck Accident Lawyer Group, this new proposed FMCSA rule makes sense a lot of sense.  The rule simply gives  the FMCSA the authority to revoke motor carriers with a safety record rated "unsatisfactory." I can't see how anyone could object to more strict regulations on trucking companies that do not have acceptable safety records, especially the ones that are so bad that they illegally shut down and reopen under new names to keep operating and avoid punishment.
Let's hope that this proposed FMCSA rule passes, so tragedies like the wrongful death of Michael Shekoski and the Sherman, Texas bus accident can be prevented.