Erica Nader Coulston of Walk the Line to SCI Recovery center discusses being paralyzed after an auto accident and her fight against HB 4936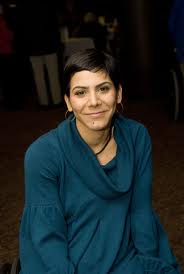 Erica Nader Coulston says when you're advocating so hard for your cause and your recovery that you "piss people off," then you know you're doing it right. She has to live and breathe by this rule, and says people with spinal cord injuries and other serious car accident injuries must do it to survive and make the best recovery possible.
At just 23 years old in 2001, Erica was paralyzed in a car accident. Completely paralyzed from the chest down, with little to no control of her limbs, hands, bladder and bowel, she was told by her doctors that she would not improve, and there was nothing she or anybody could do about it.
But "no" just wasn't an option for Erica.
She tried spinal cord injury rehab centers across the country and would work out for more than eight hours a day. She was the first person from the U.S. to travel to Portugal in 2003 for an experimental stem cell treatment. As an aside, this treatment, which has actually helped Erica and other auto accident survivors regain function, was actually the center of a devastating No-Fault case where Michigan courts deemed that No-Fault insurance does not have to cover stem cell treatment for accident victims, as it is not "reasonably necessary" under the No-Fault law.
While these options helped, Erica still knew there was more she could do for herself and other people with spinal cord injuries. In 2007, Erica, her husband Ira and her parents opened Walk the Line to SCI Recovery, a rehabilitation center in Southfield that goes above and beyond typical treatment programs for SCI survivors. Here, people with spinal cord injuries get extensive treatment with up to four therapists at once. People who haven't taken steps in years are able to walk (with assistance from their therapists) during their three-hour therapy sessions. The belief is that with exercise-based recovery, cutting edge technology and a positive and fun atmosphere, personal goals will be met and exceeded.
Erica made a visit to Michigan Auto Law last week, and told our attorneys about her story and her groundbreaking work with people who have spinal cord injuries.
She also touched on her political activism against the looming No-Fault insurance "reform" measures in Michigan, that would devastate people with spinal cord injuries, and other people who have been seriously injured in automobile accidents by capping vital No Fault insurance benefits.
Here's a video of a rally Erica recently organized to raise awareness of the dangerous consequences of passage of No-Fault insurance House Bill 4936:

And here's a blog post we wrote about a compelling opinion column by Erica that was featured in the Detroit Free Press: Woman paralyzed in Michigan car accident: What would you want for your daughter, sister or wife?
Today, Erica has regained a lot of body function and she gets stronger as each day passes. Erica refused to take no for an answer – which is really the story behind why her rehab facility is called "Walk the Line." She continues to fight for those whose health and well-being are threatened by insurance company lobbyists.
I am truly inspired by Erica's journey.
Related information:
Why a woman paralyzed in auto accident is forced to sue for No-Fault benefits