No-Fault attorney shares another unfortunate story at the hands of greedy Michigan insurance companies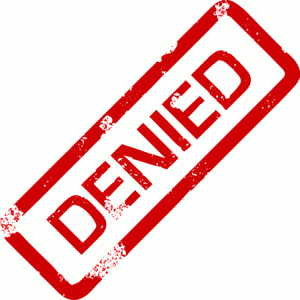 Following suit from yesterday's blog about an insurance adjuster unfairly cutting off benefits from an innocent and very injured car accident victim, I'd like to share another story that shows just how unethical and callous the insurance industry in Michigan can be.
This is a blog comment from one of our readers, Noram:
"My friend had a severe car accident two years ago in Ann Arbor, Michigan. He is severely damaged from brain and spinal cord injuries, and ended up in a wheel chair. The insurance company denied, delayed and withheld medical treatment. My friend is sitting home, can't do a thing by himself. His lawyer is not that strong. My friend is depressed. He used to be a working man (truck driver) who worked 24/7. Now he is devastated, having a wife and four children that he can't support. What will the next step be, to hire a new lawyer, or would the State of Michigan will do something for this poor man?"
I would tell Noram that it can't hurt for his friend to call a No-Fault attorney with his concerns, as any good lawyer will not charge to answer questions. As far as the state of Michigan doing something for this injured trucker, I doubt it. If anything, the state of Michigan enables insurance companies to get away with this unfair behavior.
As I will discuss in further detail tomorrow, lawyers have no punitive damages to sue to make claims adjusters and auto insurance companies think twice before putting profits over people's lives. And Michigan may be the only state that does not allow insurance lawyers to sue an insurance company under state's Consumer Protection Act. This is a testament to the political power of the insurance industry in Michigan.
All of this it is exacerbated by an essentially powerless insurance commissioner. In other words, we have an insurance commissioner that is not allowed to regulate the amount of profit insurance companies can make. Meanwhile, Michigan auto insurance companies are making record-breaking profits and continuing to take advantage of injured accident victims.
Noram was responding to our blog on Michigan's top 10 worst auto insurance companies.
– Steve Gursten is recognized as one of the nation's top No-Fault insurance attorneys handling serious car accident and truck accident lawsuits. He is head of Michigan Auto Law. Michigan Auto Law has received the top auto or truck verdict in the state in seven of the past 10 years.

Related information:
Dealing with Michigan auto insurance companies
How insurance adjusters handle car accident claims
Your Michigan No-Fault insurance benefits
Michigan Auto Law is the largest law firm exclusively handling car accident, truck accident and motorcycle accident cases throughout the entire state. We have offices in Farmington Hills, Detroit, Ann Arbor, Grand Rapids and Sterling Heights to better serve you. Call (248) 353-7575 for a free consultation with one of our personal injury attorneys.