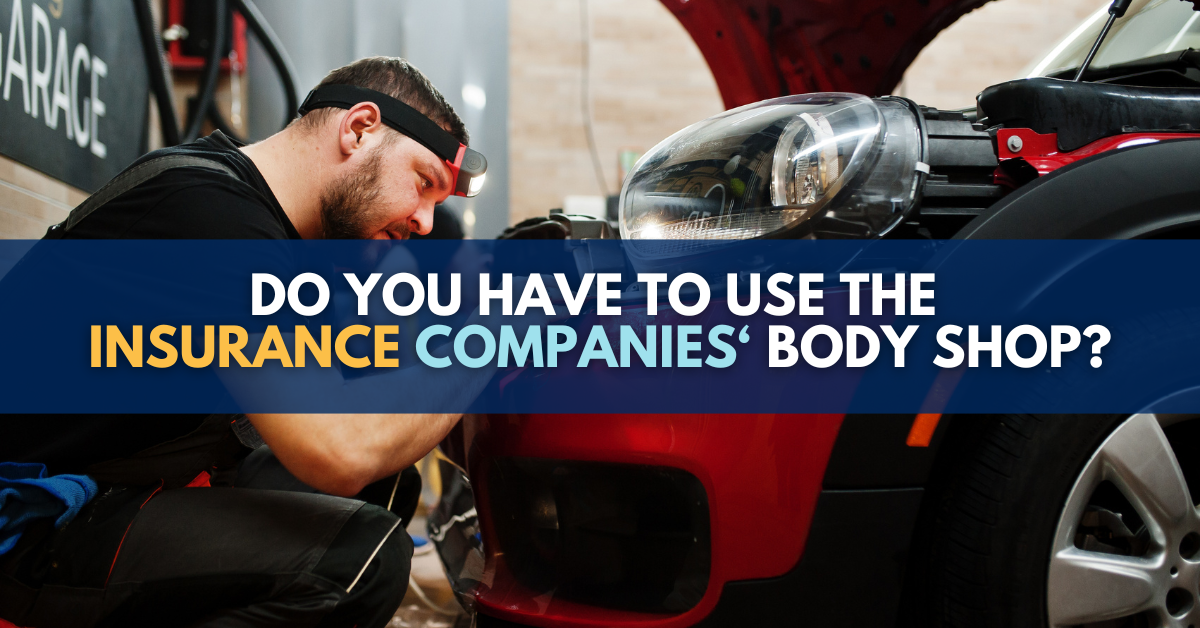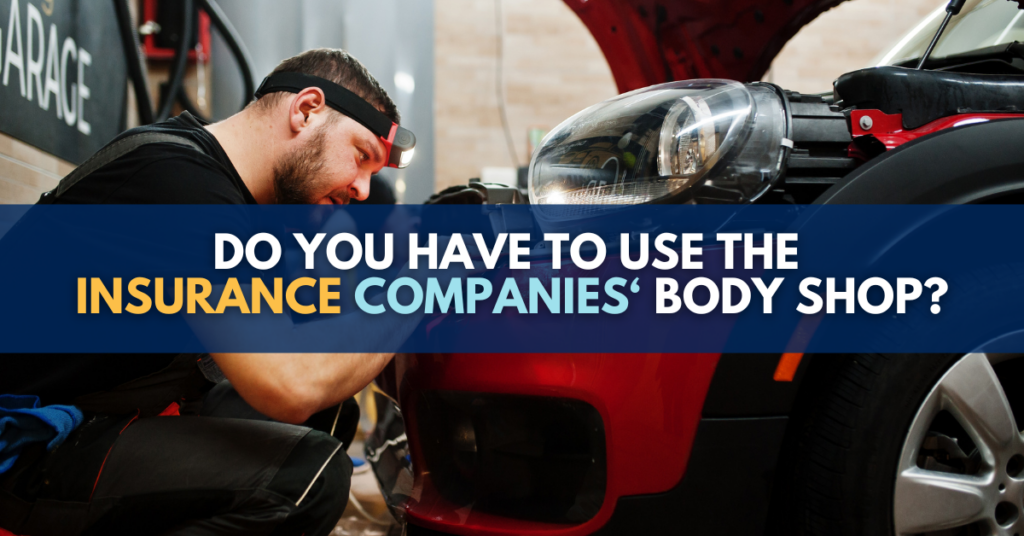 No, you don't have to use the body shop the insurance company recommends. Your car accident repair rights allow you to choose a body shop of your choice to repair collision damage.
Car repairs are frustrating, but when those repairs come as a result of another person not watching where they were going, it becomes a lot more frustrating. Especially when a car accident may leave you with thousands of dollars in vehicle damage. When this happens, most people turn to their own car insurance company for help.
Insurance companies often use "hired gun" doctors to perform so-called "independent medical examinations" (or IMEs) to cut-off No-Fault insurance benefits to their own insureds. These doctors sometimes make hundreds of thousands of dollars a year finding nothing wrong with people so that the auto insurance company can save money by not paying for services that their own customers need. These doctors are good for keeping insurers' profits intact, but not very good for customers.
Similarly, many car accident victims find that some collision repair shops are so beholden to certain insurers that repairs are driven by what is good for profits and keeping costs down, but not what is good for their customers.
These body shops will try to contain costs by using cheap or inferior parts to keep the insurer's vehicle damage costs down. Claim adjusters push customers to use these body shops, providing these body shops with a steady stream of business.
So what are your car accident repair rights? What kind of insurance should you have to cover collision repair costs? Here's what you need to know.
What are my car accident repair rights?
In terms of your car accident repair rights, you have the right to choose the body shop of your choice for repairing your accident-related vehicle damage.
To protect your car accident repair rights, Michigan law specifically prohibits auto insurance companies from telling their insureds where they must go to get their vehicle damage repaired:
"An automobile insurance policy and an automobile insurer and its employees, agents, and adjusters shall not unreasonably restrict an insured from using a particular person, place, shop, or entity for the providing of any automobile repair or automobile glass repair or replacement service or product covered by the policy." (MCL 500.2110b(1))
It is worth noting that the law requires auto insurer's to make the following disclosures to their insureds who have filed vehicle-damage repair claims:
Prior to or at the time that an insured files a claim, a car insurance company must "disclose" if it "has an agreement with any repair or replacement facility to provide a repair or replacement service or product to an insured." (MCL 500.2110b(2))
The car insurance must also "inform an insured that he or she is under no obligation to use a particular repair or replacement facility." (MCL 500.2110b(2))
Unfortunately, an auto insurance company will often fail to carry out their obligations, thereby preventing car accident victims from making sound, informed decisions about how to fix their accident-related vehicle damage.
What is auto body repair insurance and do I need it?
Auto body repair insurance is just another way of saying collision coverage insurance.
And, yes, you need collision coverage.
For many people, collision coverage may be their only resource for paying for the full cost of car accident-related vehicle damage.
We recommend that people purchase one of the two following types of collision insurance:
Broad form collision coverage: Your auto insurance company will pay for vehicle damage repairs regardless of whether you caused the accident and your deductible will be waived if you were 50% or less at-fault for the crash.
Standard form collision coverage: As with broad form, vehicle damage repair costs will be paid regardless of fault, but you will still have to pay the deductible even if you were not at-fault.
What should you do if the insurance estimate is lower than body shop estimate?
Unfortunately, you do not have the right to force your auto insurance company to accept the body shop estimate put together by the body repair shop that you have consulted.
Under these circumstances, you really have three options:
Try to negotiate with and convince your auto insurance company to increase its estimate or, at least, be willing to cover what the repair shop has estimated the costs to be.
Shop around for estimates from other repair shops – maybe even ones that your auto insurance agent has recommended.
Be willing to pay out-of-pocket for the difference between the estimates.
Injured in a car accident? Call Michigan Auto Law now!
If you were injured in a car accident, call now (855) 781-7747 for a free consultation with one of our experienced car accident lawyers. There is no cost or obligation. You can also visit our contact page or use the chat feature on our website.
Michigan Auto Law is Michigan's largest and most successful law firm that specializes exclusively in helping people who have been injured in auto accidents.
Our secret? Our car accident attorneys deliberately handle fewer cases than other personal injury law firms. This allows us to focus more time and attention on our cases.
Unlike other law firms, our auto accident attorneys are never too busy to promptly return phone calls and answer questions.
We have more than 1,900 5-Star Reviews that reflect this care and attention to detail.
More importantly, this client-focused approach leads to better and faster settlements for our clients. Michigan Auto Law has recovered more million-dollar settlements and trial verdicts for motor vehicle accidents than any other lawyer or law firm in Michigan. We've also recovered the highest ever reported truck accident and car accident settlement in the state.
Call now so we can start making a real difference for you.