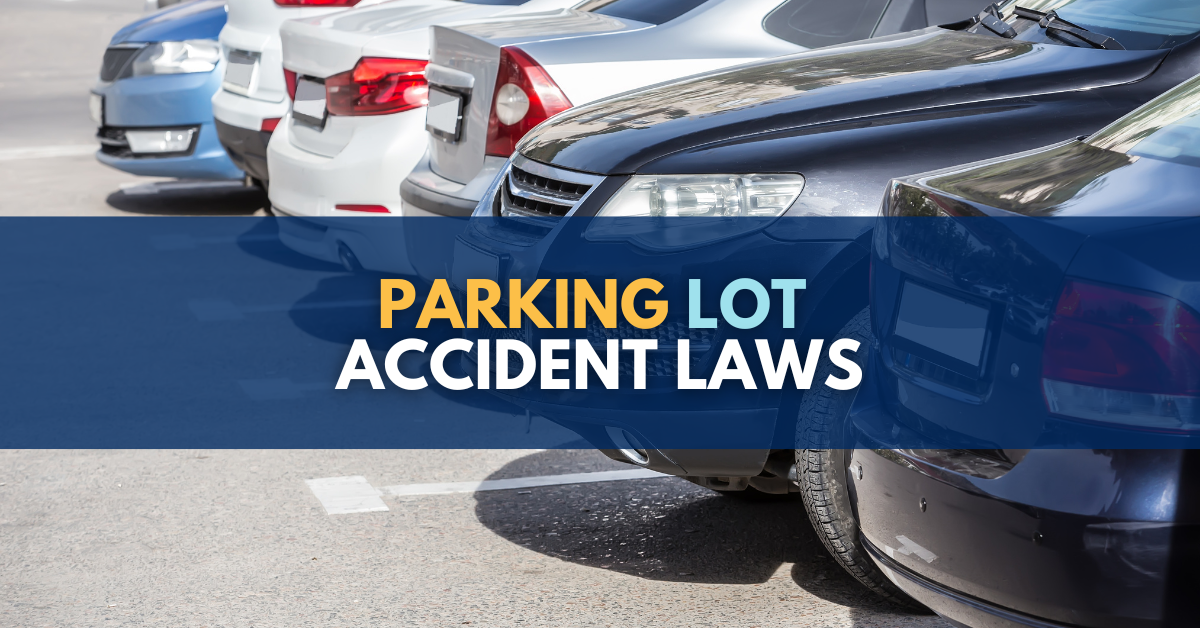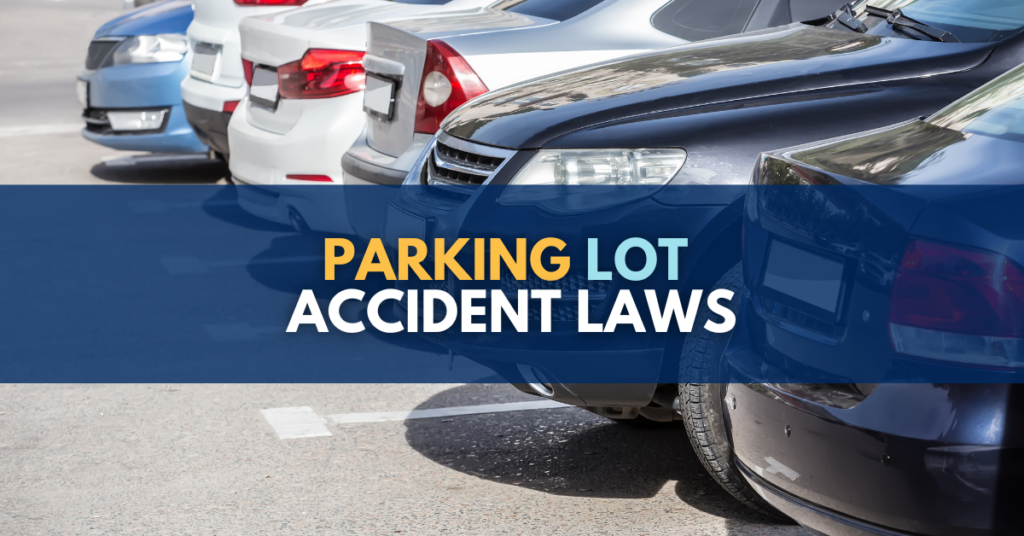 The Michigan parking lot accident laws protect drivers, pedestrians and vehicle owners when they are injured and/or their vehicles are damaged in a crash. The laws provide No-Fault benefits to pay medical bills, lost wages, damage repair costs as well as pain and suffering compensation.
Are parking lot accidents always 50/50?
There is no 50/50 rule for parking lot accidents. You may have heard that any crash in a lot is always the fault of both drivers. The vast majority of these crashes are clearly not the equal fault of both drivers and fault is always determined exclusively by the facts of each crash.
Far too often, one driver watches helplessly as another driver backs up into their car.
Do police respond to parking lot accidents?
Each police department has its own policy, but generally the police will not dispatch officers for minor property damage only resulting from private parking lot accident. However, if someone is killed or seriously injury, then the police will likely come out to investigate.
The police are more likely to respond when there is a death, injury or property damage that appears to exceed $1,000 because under those circumstances the drivers involved must file a police report and "the investigating officer" must complete a UD-10 Traffic Crash Report and forward it to the Michigan State Police. (MCL 257.622)
As such, the police will likely want to be personally present to view, document, diagram and photograph the scene as well as to interview witnesses.
Does insurance cover parking lot accidents?
If you are injured in a parking lot accident in Michigan while you are walking, driving and/or occupying your (and insured) vehicle, then you will be covered by No-Fault car insurance and you will be entitled to benefits to pay for your medical bills and lost wages.
Additionally, if you suffered a "serious impairment of body function," then the auto insurance company for the at-fault driver who caused the crash will be liable to cover your pain and suffering compensation up to the driver's liability policy limit.
Finally, the other driver's property protection insurance or your collision coverage insurance may cover the damage to your vehicle.
Who is at fault in a parking lot accident?
Determining who is at fault in a parking lot accident depends on the facts surrounding the crash in question. Factors that courts will consider include: (1) whether a driver failed to use the ordinary care that a reasonably careful driver would; and (2) whether state and/or local traffic laws were violated.
Court will also consider the "comparative fault" of each of the drivers involved as well as whether one driver may have rear-ended another.
Comparative fault is an issue if a person is claiming pain and suffering compensation and/or vehicle damages under the mini tort law. Comparative fault means two things: (1) If each driver contributed to causing the crash, then his or her recovery of compensation or damages will be reduced by his or her percentage of fault; and (2) If a driver was more than 50% at fault in causing the collision, then he or she is prohibited from recovering pain and suffering compensation or for vehicles damages under the mini tort. (MCL 500.3135(2)(b), (3)(e) and (4)(a))
If an automobile collision involves one vehicle crashing into the rear-end of another vehicle, then the law says that the driver of the vehicle that rear-ended the other vehicle "shall be deemed prima facie guilty of negligence." (MCL 257.402(a))
Fault is not an issue if a person is claiming No-Fault benefits as a result of injuries suffered in the crash because personal protection insurance benefits under the No-Fault are provided to anyone who was injured in a crash "without regard to fault." (MCL 500.3105(2))
Parking lot accident on private property in Michigan
If a parking lot accident on private property in Michigan results in death, injury and/or property damage in excess of $1,000, then it must be reported to the police who must complete a UD-10 Traffic Crash Report for the Michigan State Police. There are criminal penalties for fatal and injury-related collisions.
What about a hit and run crash?
If your vehicle was damaged in a hit and run, then you may be able to file a claim under your own collision policy. However, you may want to consider paying for minor vehicle damage out-of-pocket because even very small insurance claims can spike your rates.
The store or lot owner will not be responsible for your vehicle damage, but its surveillance cameras may have captured footage of the crash – as well as images of the driver of the other vehicle, the color, make and model of the vehicle and the vehicle's license plate.
If you were injured in this type of crash and if you're unable to identify the at-fault driver who caused the crash, then you may be able to file a claim under your own "uninsured motorist coverage" insurance policy.
What if I know who damaged my car?
If you know the identity of the driver who damaged your parked, unoccupied vehicle, then you can file a claim for property protection insurance (PPI) benefits with his or her auto insurance company. The other driver's PPI covers both physical damage or destruction as well as your loss of use of your vehicle.
You cannot file a mini tort claim against the other driver to recover damages to pay for vehicle repair costs because Michigan's mini tort law does not apply to damage to parked motor vehicles.
Does a parking lot accident go on your driving record?
A parking lot accident will not go on your driving record unless you are convicted of violating the law and/or determined responsible for a civil infraction. However, Michigan law does not prevent your auto insurance company from increasing your premiums based on a non-at-fault crash.
What information should I get from the other driver after this type of crash?
Regardless of how minor the collision may seem to you in the moment, get as much of the following information as possible from the other driver and don't make the mistake of just assuming you will be better in a few days or a few weeks.
As an attorney, I can tell you that it is very common for what at first may appear to be a minor, nagging or "sore" neck or back to become progressively worse. Many times what we think might be a minor whiplash sprain or strain is actually the beginning of a much more serious back injury or neck injury. While we hope a few days of OTC pain relievers will make it go away – they often may seem "like nothing" while you're at the scene of the crash – these may be the first signs of a spine injury that could eventually require surgery.
Headaches are also common from these type of crashes. Doctors are now beginning to understand that for a large percentage of our population who have a genetic susceptibility to this, that headaches may be part of an inflammatory cascade occurring in the brain and a headache is one of the earliest symptoms of brain injury.
What information do I need to get?
Here's the information you need to get after you are involved in this type of crash:
The driver's name, address, phone number(s) and e-mail address
The driver's license number
The make, model, color and license plate number of the driver's vehicle
The driver's auto insurance company, policy number
Use your phone to get a screenshot of the driver's certificate of insurance
Take pictures of the position of the vehicles after the accident
Take pictures of any damage to your car or the other driver's car
Are their any criminal penalties?
A driver "who commits a moving violation" while driving in "an area designated for the parking of motor vehicles" and, in doing so, causes the death of or serious impairment of body function to another person is guilty of a misdemeanor. (MCL 257.601d(1) and (2))
He or she could be imprisoned for up to one year, subject to a fine of up to $2,000 or both. (MCL 257.601d(1) and (2))
Need help? Call the attorneys at Michigan Auto Law
If you have been injured in a parking lot accident and would like to speak to an experienced attorney, call toll free anytime 24/7 at (248) 353-7575 for a free consultation with one of our attorneys. You can also get help from an experienced accident attorney by visiting our contact page or you can use the chat feature on our website.