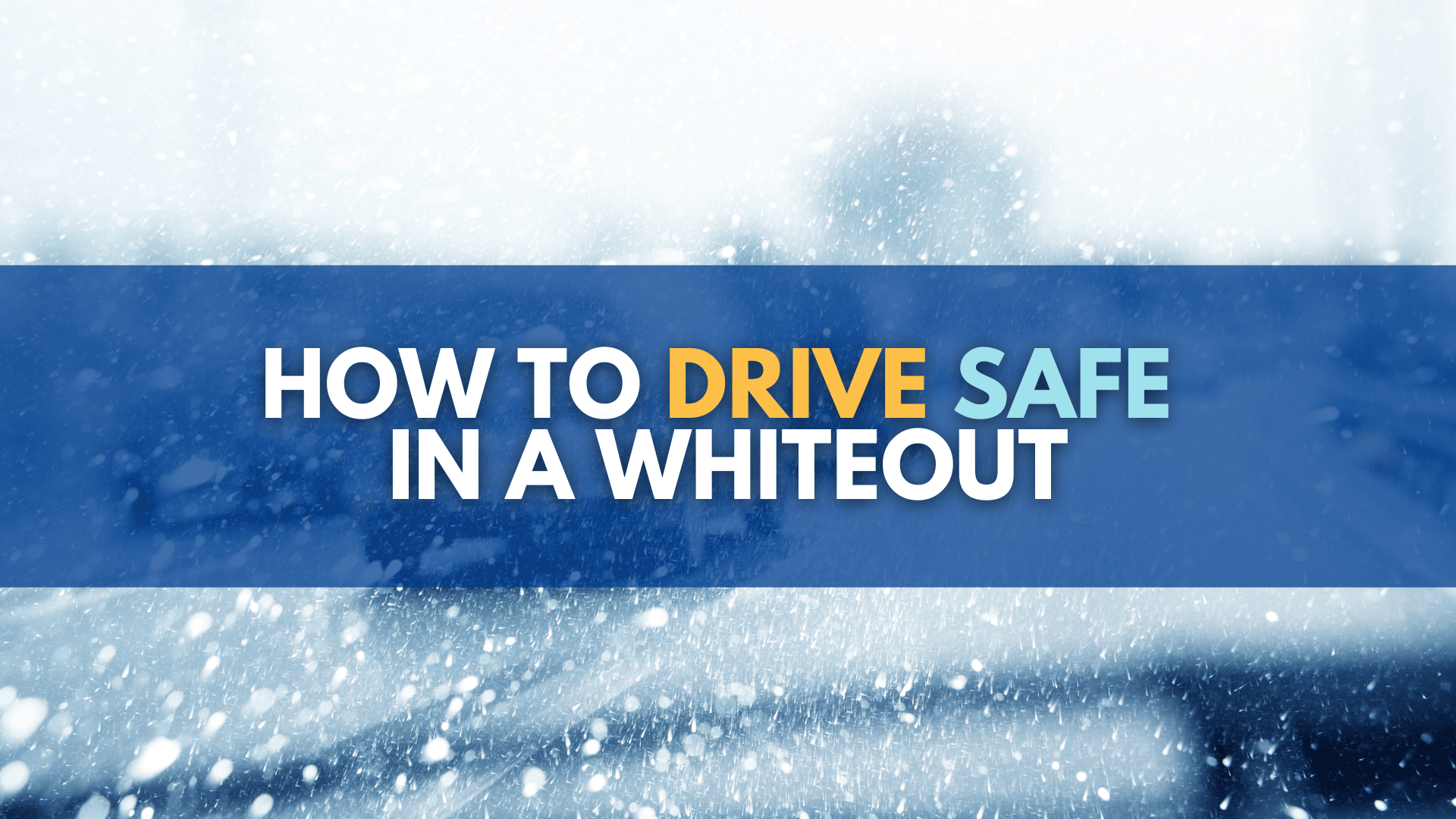 Follow our auto attorneys' safety tips for driving in whiteout conditions when weather and road conditions change from clear to blinding whiteout snow in a matter of seconds
Driving in whiteout conditions is one of the scariest and most dangerous experiences that a driver will ever face.
And while these types of winter car crashes are fortunately infrequent, that doesn't make them any less terrifying when they do happen. Inevitably, every winter we hear harrowing stories on the news of whiteout snow storms causing multi-vehicle pile ups, severe injuries, and lives lost.
Below are some sobering statistics for blowing-snow related car accidents in Michigan in just the last few years:
2022: 2,881 blowing snow-related crashes
2021: 1,191 blowing snow-related crashes
2020: 1,294 blowing snow-related crashes
2019: 3,240 blowing snow-related crashes
2018: 1,996 blowing snow-related crashes
(Source: Michigan Traffic Crash Facts, Data Query Tool, Crashes/Entire State/Weather Conditions+2016/Blowing Snow/2018-2022)
In recent posts, I have talked about Michigan's Winter Driving Accident Statistics and I've shared 14 winter driving tips that can save your life.
Today, I want to share my tips for how you can protect your family and yourself should you find yourself driving in whiteout conditions this winter.
What is a whiteout?
A whiteout is a weather condition that causes severely reduced visibility by an onslaught of snow and wind. In many situations, the loss of visibility is so severe that drivers cannot see anything around their vehicles, including the road and other vehicles. The effect is to leave drivers disoriented, without reference points and vulnerable to being struck by other drivers who similarly can no longer see where they are going or what's around them.
There are several possible causes of whiteout snow storms:
An extremely heavy snowfall
Lake-effect snow conditions
Mountain-effect snow conditions
Snow that is already on the ground being blown around during blizzard conditions
What to do and what not to do when driving in whiteout conditions
Whiteout snow storms can come on fast and they can become very dangerous very quickly. But there are things you can do to prepare for a winter whiteout.
What to do while driving in whiteout conditions:
When visibility is near zero due to a whiteout, try to get off the road and into a safe parking area if possible. Freeway shoulders are not safe in a whiteout.
Gradually slow down and drive according to the weather conditions.
Make sure all of your lights are turned on. Regular headlights work best in snow squalls.
Keep calm, patient and alert.
Increase your following distance so you can brake safely.
Keep your windows and mirrors clean with your defroster and wipers.
Look as far ahead as possible.
What not to do while driving in whiteout conditions:
Don't stop. And don't stop suddenly. Otherwise, you could tragically become the first link in a potentially deadly chain-reaction whiteout related car accident.
Avoid passing and changing lanes.
Do not drive distracted.
What should you do if you are stranded in whiteout snow conditions?
Please remember the following safety tips you if you find yourself stuck driving in or stranded in whiteout snow conditions:
Stay with your vehicle until help arrives.
Slightly open a window for ventilation.
Run your motor sparingly.
Use your emergency flashers.
Be prepared: Have an emergency kit including blankets, warm clothes, flares, a first-aid kit, a flashlight, jumper cables, bottled water, snacks, a shovel, candles and matches.
Before you attempt to drive, check the weather and traffic reports. If there's a weather warning, reports of poor visibility and driving conditions, or if the temperature drops dramatically, then please make all attempts to stay off the road.
Safe driving everyone!
Injured in a car accident during a snowstorm? Call Michigan Auto Law now!
If you were injured in a car accident while driving in whiteout conditions, call Michigan Auto Law now (248) 353-7575 for a free consultation with one of our experienced car accident lawyers. There is no cost or obligation. You can also visit our contact page or use the chat feature on our website.
Michigan Auto Law is Michigan's largest and most successful law firm that specializes exclusively in helping people who have been injured in auto accidents.
Our secret? Our attorneys deliberately handle fewer cases than other personal injury law firms. This allows us to focus more time and attention on our cases.
Unlike other law firms, our attorneys are never too busy to promptly return phone calls and answer questions.
We have more than 2,000 5-Star reviews that reflect this care and attention to detail.
More importantly, this client-focused approach leads to better and faster settlements for our clients. Michigan Auto Law has recovered more million-dollar settlements and trial verdicts for motor vehicle accidents than any other lawyer or law firm in Michigan. We've also recovered the highest ever reported truck accident and car accident settlement in the state.
Call now so we can start making a real difference for you.