Like Mayor Duggan, I believe injury attorney billboards demean the profession and hurt Michigan's No Fault car insurance system. So why is Detroit about to allow even more of these eyesore and intrusive injury attorney solicitations?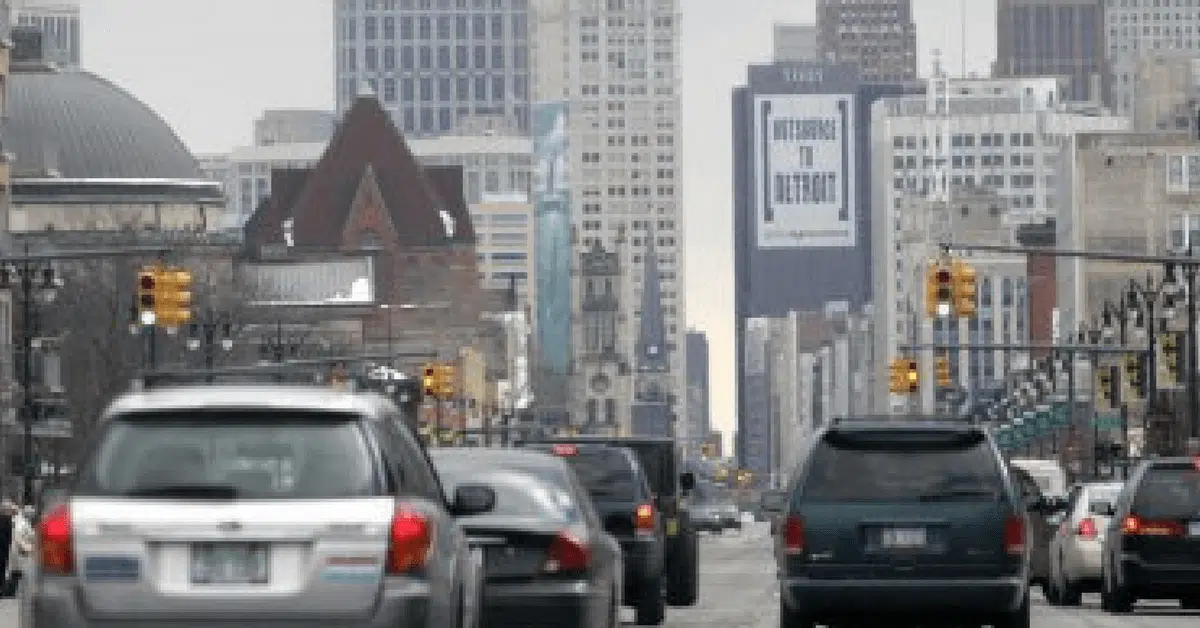 When it comes to fixing our auto No Fault system, probably the only area where Detroit Mayor Mike Duggan and I actually can agree on something is that Detroit has a problem with injury attorney billboards.
These gigantic, increasingly aggressive and intrusive solicitations have sometimes been used as the first line of attack for ill-intentioned, ambulance-chasing lawyers who engage in illegal solicitation of Detroit car accident victims. It is rumored that there is more news to come shortly on this front, including pending grand jury proceedings with some of the biggest Metro Detroit attorney lawbreakers.
We've never engaged in billboards because I personally believe they are part of a race to the bottom and they demean the entire legal profession. But in recent years, the injury attorney billboard problem has metastasized into something far worse. The billboard advertisements allow some unethical attorneys to reel in unsuspecting Detroit car accident victims and then funnel them into this ugly legal mill-provider system of unnecessary and/or excessive medical procedures. The attorneys then charge an attorney fee on the exorbitant No-Fault medical bills that they schemed to generate.
Mayor Duggan has spoken out against these injury attorney billboards in Detroit. I've agreed with him.
That said, you can imagine my shock when I read recently in Crain's Detroit Business ("Signs point to a billboard comeback downtown," April 1, 2018) that Detroit was considering loosening it rules for billboards downtown:
"Billboard and outdoor advertising has virtually disappeared from Detroit's central business district," but "a proposed city ordinance" that has been requested by Detroit's City Council may "set new guidelines and restrictions," which some hope (and believe) will allow billboards to proliferate in "Detroit's central business district."
Given that injury attorney billboards in Detroit are already a menace and contributing factors to part of what's driving up costs in Detroit, an explosion of new attorney billboards which will certainly occur with the weakening of current outdoor advertising rules is only going to make an already bad situation much worse.
I would think the Mayor feels similarly in light of his public criticism of attorney billboards.
Yet, uncharacteristically, he hasn't spoken out on this issue. Indeed, the Crain's story reports that "the City of Detroit," i.e., the Mayor, "did not respond to numerous calls to comment …"
It's a major disconnect for the Mayor to be so vocally opposed to the injury attorney billboards in Detroit, yet be silent on changes to the outdoor advertising laws that will allow these building-size attorney billboard solicitations to proliferate.
Illegal ambulance chasing and solicitation aside, it's just ugly and gives the entire legal profession a black eye. No one should have to look at a gigantic picture of a personal injury attorney on a giant billboard on the side of a building.
How injury attorney billboards in Detroit are hurting car accident victims and the No Fault system
As readers of this Auto Law blog know, I've long been opposed to the tactics of aggressive, overreaching, ambulance-chasing lawyers.
They do a great disservice to the victims they ensnare and, in the context of No Fault auto insurance, they contribute greatly to the dysfunction and distortion of the system that is literally a lifeline for so many car accident victims.
As I said in my May 29, 2015, blog post:
"Detroit's billboard lawyers have learned how to churn No Fault bills for auto accident victims."
"Detroit has a big problem with personal injury lawyers on billboards. It's something I've been saying on this legal blog for a long time."
The purpose of "lawyer billboards in cities like Detroit" is to "drum[] up every auto accident case they can so they can get unknowing victims to certain medical providers and rack up big bills (that the lawyer can then take a third to 50% attorney fee on)."
In his reporting on Michigan's No Fault car insurance system, JC Reindl of the Detroit Free Press wrote the following about the attorney billboard effect in his May 8, 2017, story, "How aggressive lawyers, costly lawsuits and runaway medical bills make Detroit car insurance unaffordable":
"Driving up the costs is the aggressive and sometimes illegal solicitation of people involved in Detroit crashes by others directing them to lawyers or medical clinics. The city also has seen an explosion of advertising on billboards, buses, TV and radio from personal-injury attorneys and referral services. Plaintiffs get reeled in with promises of up-front cash, benefits to family members and friends for attendant-care services, and hopes of a much larger payout in separate negligence lawsuits."
In that same story, I was interviewed and I told JC:
Because a small, but rapidly growing, group of aggressive, ambulance-chasing has so successfully profiteered from exploiting the No-Fault system, "other lawyers now see the incredible amounts of money that some bad actors are making, and it's an incentive for more people to jump on the bandwagon with ever more billboards and ever more radio commercials."
Mayor Duggan's right about what's wrong with injury attorney billboards in Detroit
Duggan has said essentially the same thing I have.
In 2015, Mayor Duggan told the Senate Insurance Committee (as reported by the Detroit Free Press in its May 26, 2015, story, "Duggan: Give Detroiters a break on auto insurance"):
"There are large numbers of Detroit-area billboards placed by lawyers seeking to be retained by accident victims and the legal industry has figured out how to get Detroit accident victims 'into the maximum number of treatments they can get.'"