Here are 6 tips for safe costumes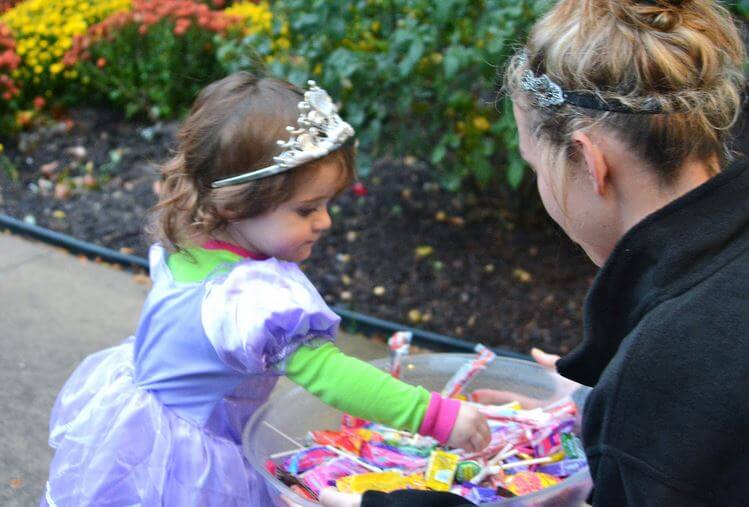 This Friday, my son will be "Snake Eyes," his favorite GI Joe character – and he gets to carry around a plastic sword and whack me with it a few times. My daughter will be Hermione Granger, complete with broom and wand ($35 for a little piece of wood at Universal Studios), because she loves everything Harry Potter.   Halloween is a very big deal in my family.
And I will be one of countless adults out there walking with my kids that night as their chaperone, to keep an eye on them.
Here's what you need to know:  On average, children are more than twice as likely to be hit by a car and killed on Halloween than other days of the year, according to SafeKids Worldwide and Center Disease Control.
And more than twice as many children are killed in pedestrian/ vehicle incidents on Halloween between 4:00 pm and 10:00 pm as compared to the same hours on other days throughout the year, according to the National Highway Traffic Safety Administration, Fatality Analysis Reporting System.
The onus must be on drivers on Halloween night. Sadly, as an accident attorney, I've received the calls from distraught parents who have had children injured on Halloween. Everyone must be extremely careful when driving on this holiday. Alcohol plays a prominent role as well, as many parents are drinking and many adults are traveling to and from Halloween parties.  Drivers – especially young adults coming from parties – have to expect to encounter children on the street.  Some older children will not be accompanied by parents. And all children that night are excited – ramped up on lots of sugar and candy.  They are kids, and they don't always make adult safety decisions.  Many, including my son with his ninja Snake Eyes mask, also often have costumes that limit their own visibility and their ability to be seen.  (See below for costume safety tips parents can consider).
I shared this statistic, not to put a damper on the fun – but as a warning to drive with more vigilance and hopefully the push parents need to sit down and talk to their kids about Halloween safety.
Here's another helpful blog post I wrote: 10 tips for safe trick or treating – to avoid child pedestrian car accidents on Halloween.
Halloween costume safety tips – how to prevent costume-related injury
I've written about safe trick-or-treating and pedestrian accidents on Halloween. Today I'd like to share some great safety tips about kids' costumes, from the Consumer Protection Safety Commission:
Look for flame-resistant fabrics: When purchasing costumes, masks, beards and wigs, look for flame-resistant fabrics like nylon or polyester, and keep an eye out for the label that says "flame resistant." Flame-resistant fabrics will resist burning and should extinguish quickly.
Avoid flimsy materials and extra material: To minimize the risk of contact with candles and other fire sources like jack-o-lanterns, avoid costumes made with flimsy materials and those with baggy sleeves, long capes or billowing skirts. This will also guard against tripping and falling.
Think of visibility: When you're buying or making your kids' costumes, make sure they're lightly colored, bright and clearly visible to drivers.
Add reflective tape: For greater visibility at night, decorate or trim costumes with reflective tape that will glow in the beam of a car's headlights. You can do the same with candy bags. Reflective tape is usually available in hardware, bicycle and sporting goods stores.
Flashlights: Supply your kids with flashlights to see and be seen.
Clear vision: Make sure you tie hats and scarves securely to prevent them from slipping over children's eyes and obstructing their vision. Same goes for masks. Make sure the masks provide adequate ventilation, and have eye holes large enough to allow full vision.  I have made my own custom modifications to my son's Snake Eyes mask this year.  He may not like it, but his safety is more important.
 – Photo courtesy of Creative Commons, by KOMU News