Commercial Vehicle Safety Alliance is leading safety blitz targeting unsafe drivers this week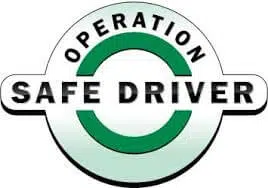 This week, law enforcement across the country (as well as Canada and Mexico) will beef up their traffic enforcement for Operation Safe Driver, by the Commercial Vehicle Safety Alliance (CVSA) and the Federal Motor Carrier Safety Administration (FMCSA).
Targeting both truck and bus drivers, law enforcement will increase traffic and safety belt enforcement, driver roadside inspections and driver regulatory compliance.
The safety blitz aims to combat the high numbers of commercial truck and bus accidents. Nearly 4,000 people are killed and 100,000 more injured in large truck and bus crashes, each year, according to the CVSA.
The blitz is aimed at uncovering safety violations which have repeatedly been found in studies to be strong predictors the same driver or company being involved in a truck or bus accident. It will also focus on stopping distracted driving among truck drivers.
Last year's Operation Safe Driver was a success; a step in the right direction to preventing commercial motor vehicle accidents. Officers pulled over 29,048 commercial drivers.
In comparison to the 2012 blitz, the percentage of truck drivers and bus drivers cited or warned for speeding and seat belt violations declined:
According to the CVSA, 7.3% of all truckers and bus drivers were cited or warned for speeding and 2.9% for seat belt violations. That compares with a 10.8% warning or citation rate for speeding in the 2012 Safe Driver blitz and 3.8% for seat belt use.
As an attorney who devotes a large percentage of his practice litigating serious truck accidents, both in Michigan and now in other states as well, I strongly support Operation Safe Driver.  The safety campaign has the potential to find many of the safety violations that have statistically been strong predictors of future crashes involving a truck or bus.
Related information:
What surprising safety violation is the No. 1 truck accident predictor?