Learn how Michigan No Fault covers you following a crash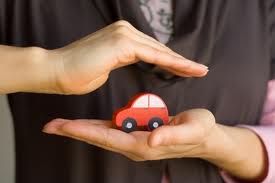 Did you know that your Michigan No Fault benefits, provided by your No Fault car insurance policy, can cover medical bills? And reimburse you lost wages if you're too injured to immediately return to your job?
Most people don't understand Michigan No Fault until it's too late – after they've been injured in a car crash.
Here are your No Fault benefits:
Medical expenses – Reimbursement of your auto accident-related medical bills.
Medical mileage – Reimbursement for the miles traveled to medical appointments.
Attendant care – Coverage for in-home nursing services.
Wage loss – Money to replace what you're not earning while you're missing work.
Replacement services – Help with household chores, services and child care.
For more information about all of the No Fault medical benefits you're entitled, click here.
IMPORTANT TIP: You only have one year from the date of the crash to file an application for No Fault benefits, or you will forever lose your right to reimbursement of your medical bills and access to your benefits.
Here are a some tips to help you get your medical bills paid through your Michigan No Fault insurance.
Fill out your application for benefits ASAP: The key to collecting payment for your bills from your auto insurance company is the application of benefits. You can get this form from your insurer. It should be submitted to your insurance company as soon as possible. The application for benefits includes a release that gives the company access to your medical records and the ability to pay outstanding medical bills. You will also be asked to provide employment information, including what you get paid (This is for your lost wages, see No. 6 below).
But remember to be detailed and disclose all injuries: It's important to fill out your application for benefits with as much detail as you can. Disclose everything you can about your injuries, even if they seem minor at the time. Keep in mind that some injuries, such as traumatic brain injury (TBI), can worsen over time. Many injuries that might not seem at first disabling will require a lifetime of care and treatment. The insurance company must know every symptom and injury, because it becomes more difficult to get them to cover injuries not included in the initial application.
Speed up the claim by filling in your doctors: Once your application for benefits is filed, it will be verified by an insurance claims adjuster. You should also fill in your doctors about your insurance provider and claim number so they know what to expect.
Keep track of your medical expenses and submit your medical bills: Now you can start tracking your medical and replacement services expenses. Make a copy for yourself and submit copies of all your medical bills to the insurance company as soon as possible. Remember, if your bill is not submitted within one year from the date of treatment, the insurance company is not required to pay it. Don't forget to track your mileage to and from treatments and doctors' appointments. You can be reimbursed for that as well.
Help around the house: Your No-Fault insurance company will also pay up to $20 per day for "replacement services," such as child care and household chores, according to your doctor's orders. If your doctor feels it's necessary, she can write a letter authorizing specific replacement services. Send that letter to the adjuster. Keep track of the days the work is performed, and what was done that you were too injured to do yourself.
Lost wages: The wage loss provision of the No Fault act will reimburse you for 85% of any wages lost as a result of your injuries, up to a statutory monthly maximum that is adjusted every year. As of October 1, 2013, your maximum wage loss benefits are $5,282 per month for up to three years following your accident. Start your lost wages claim by getting a doctor's note stating that you are disabled and unable to work. Then you will need to fill out your lost wages verification form, which you can obtain from your insurance company. You will be required to submit pay stubs and W-2s, to prove your previous wages. Once you start receiving your wage loss checks, you can begin paying your household bills.
What if my insurance company doesn't help pay my bills?
Once the application has been verified, your medical bills, replacement services and lost wages should be paid within 30 days of submittal. If they're not, it's best to call an experienced insurance attorney to discuss your legal rights.
The attorneys at Michigan Auto Law can help make sure you received all of the No Fault benefits that you're entitled. We're here to answer questions, at no cost. Call us anytime at (800) 777-0028.