Auto accident victims should sadly now expect invasions of their privacy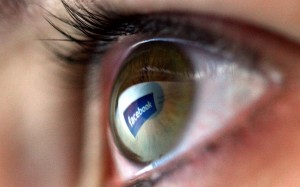 Facebook has recently made some changes regarding privacy. But auto accident victims and the public must sadly beware of these changes, as your status updates, photos and comments are actually still floating around for others to see.
I've written before about how insurance defense lawyers will purposely use photos out of context, and even deliberately use photos from before a serious car accident to try to cast doubt on the honesty of someone's injuries and need to collect No Fault benefits.  And now it's even  easier for anyone to find you — insurance companies, defense lawyers, claims adjusters, potential employers… Anybody.
Take a look at the recent e-mail sent out by Facebook:
While Facebook tries to downplay the change by stating that other Facebook users can still only see what you want them to see, the process of making absolutely everything private is onerous and difficult to navigate.
For instance, Facebook has different settings for "future" versus "past" posts, photos, comments, likes, etc.  In my opinion as an attorney, this will make it extremely difficult for anyone to truly make their Facebook profile private, as there are a number  of ways you can come up in someone's graph search.
Because of how defense lawyers and insurance companies are deliberately using Facebook to harm people's accident cases, I always say that if you are an auto accident victim in the midst of a lawsuit, it's best to refrain completely from using Facebook and all social media during your case.
You can not ever delete what is already on your account (even if your own attorney tells you to, you must not ever delete your account).  But knowing that skilled insurance defense lawyers will take things out of context in an attempt to cast doubt on your case, you can refrain from using it until your injury lawsuit is over and settled.
This is because playing around on Facebook, Twitter or similar social networking sites can have dire consequences on your lawsuit. Again, insurance adjusters and defense attorneys will investigate your accounts, web pages and blogs — even when set as 'Private' — and look for things that can help them avoid taking full responsibility for the harms they've caused.
The purpose of this Internet research is to attempt to show that you are not as injured as you claim.
Related information: