Jordan Jones: Michigan Lawyers Weekly "Up & Coming Lawyer"
December 17, 2015
Attorney Jordan Jones has been named an "Up & Coming Lawyer" by Michigan Lawyers Weekly for 2015. This legal award is for Michigan attorneys who "have spent less than a decade in practice and display the ambition, drive, determination and accomplishments that makes them worthy of the title," according to the state's largest legal newspaper. Jordan was recognized for his extensive trial experience handling serious truck accident cases, as well as mentoring at-risk youth.
Here's the full story, as it appeared in Michigan Lawyers Weekly.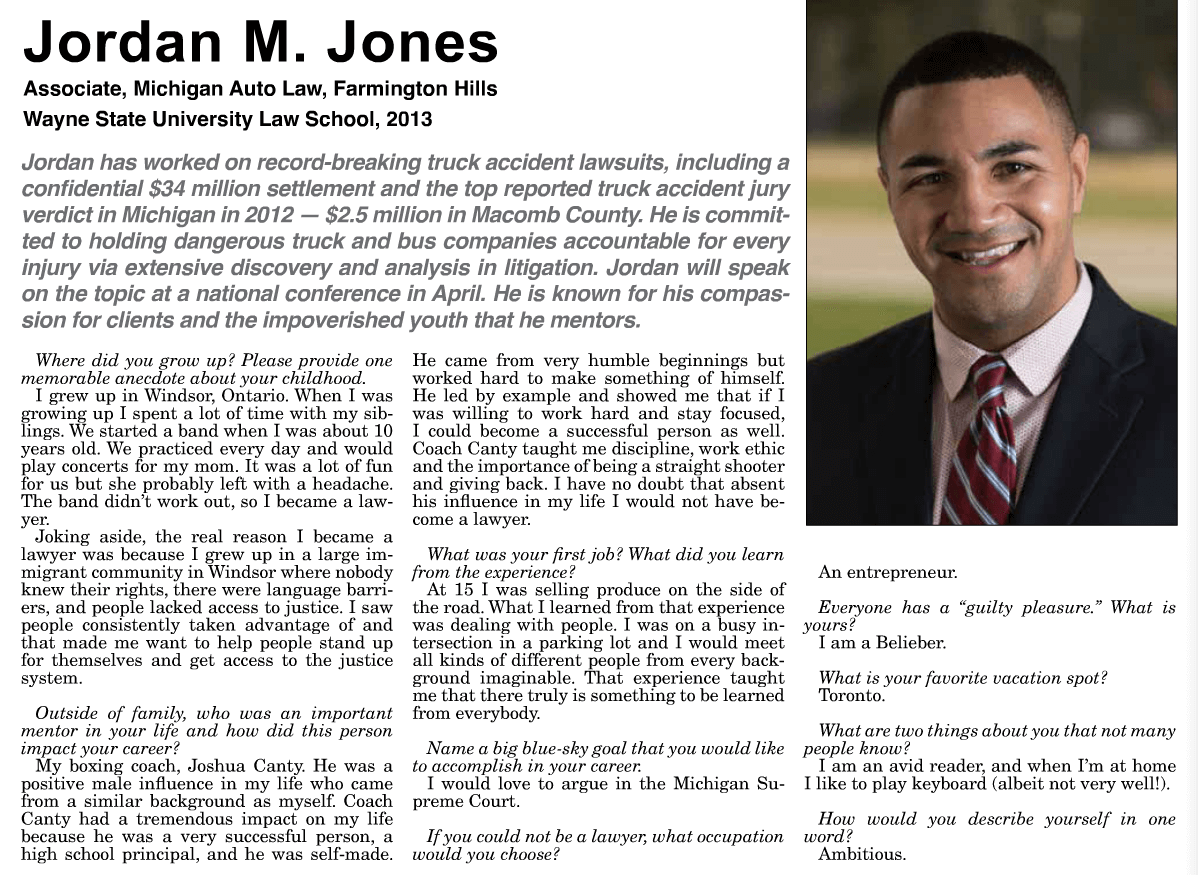 The Up & Coming Lawyers Class of 2015 was recognized at a Dec. 17 luncheon at the Detroit Marriott Troy. Here's a blog post with more information about Jordan and his Up and Coming Lawyer award.
December 17, 2015