Is Uber Safe For Riders In Michigan?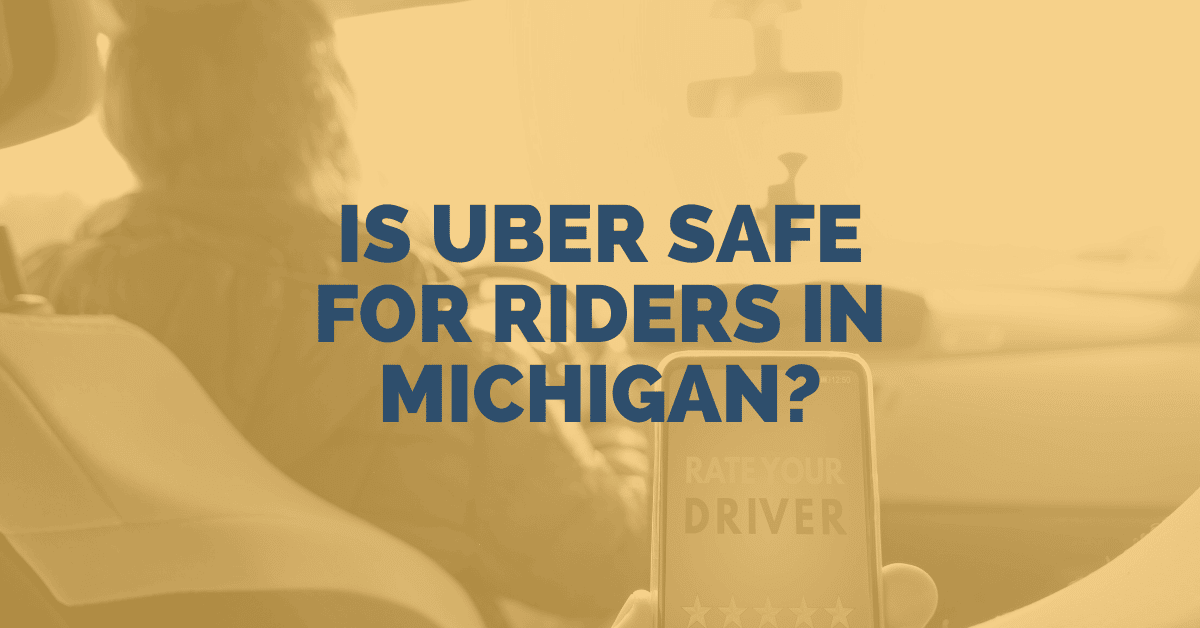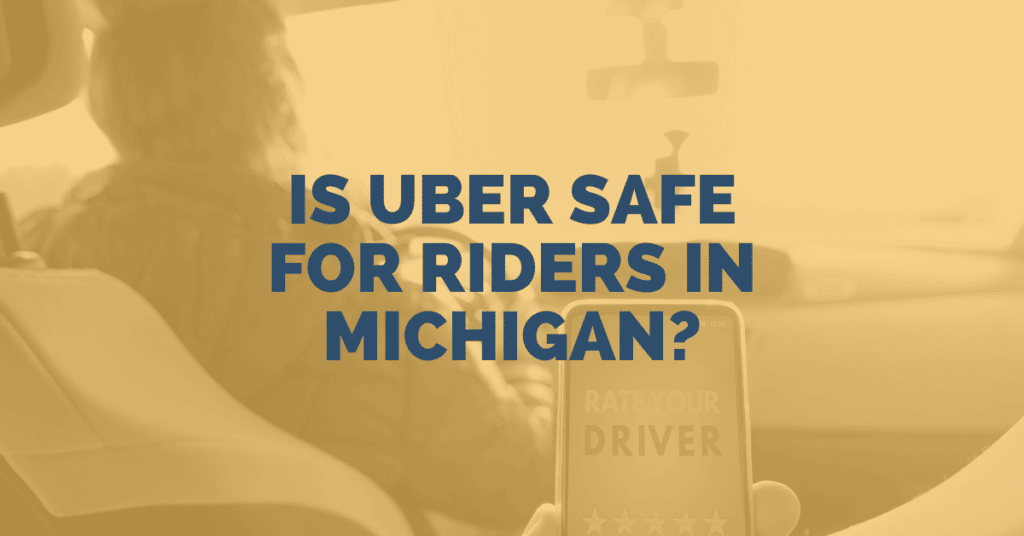 Is Uber safe for riders? Michigan law has imposed many safety regulations and requirements on Uber and its drivers in order to ensure that Uber is safe for riders and that they are protected against car accidents and from violent crime from Uber drivers, other riders and criminals who impersonate Uber drivers.
Tips to keep Uber safe for riders
Below are our attorneys' tips to keep Uber safe for riders and to protect them from being the victims of violent crime:
Use the Uber app to learn the make, model, color and plate number of the Uber vehicle that will be picking you up
User the Uber app to learn the driver's name and see a photo of the driver
Before entering a vehicle that you believe to be the Uber that you requested, verify that both the car and driver are exact same as what was reported to you on the Uber app
Check your driver's Uber rating and if you are not comfortable with what you see, then cancel your ride and make a new request
User the GPS feature on Uber app to track the driver as he or she travels to pick you up
User the "share" feature on the Uber app to let a friend or family member that you are using an Uber, what your destination is, what vehicle you are in (the "share" features also allows a friend or family member to track your ride)
Wait inside a building or structure until you have received a notification via the Uber app that your driver has arrived
Do not ride in the front seat
Travel in groups
Follow your instincts – If something about the ride or the driver does not feel ride, then do not get in the car. If you are already in the car, then ask the driver to stop the ride. If an emergency situation arises, call 9-1-1.
To learn more, check out WZZM TV's interview with attorney Alex Kemp about tips to keep Uber safe for riders:
Regulating drivers
To keep Uber safe for drivers, Uber must do annual criminal background checks of drivers as well as looking into their driver history. Drivers can be prohibited from driving for Uber if they have criminal records or tickets for serious traffic violations or if they do not have a driver's license or the proper auto insurance.
Here are the safety requirements for Uber drivers:
Uber must conduct annual local and national criminal background checks of its drivers, including searches of the national sex offender registry database. (MCL 257.2107(1)(a))
Uber must annually obtain and review the Uber driver's driving history. (MCL 257.2107(1)(b))
A driver is prohibited from driving from Uber under the following circumstances: (1) the driver has 4 moving violations in the past 3 years; (2) the driver has 1 "major" violation in the past 3 years; (3) the driver has been convicted of certain felonies in the past 5 years; (4) the driver is listed in the national sex offender registry database; (5) the driver does not have a valid driver's license (from Michigan or another state); (6) the driver does not have proof of registration for his or her vehicle; (7) the driver does not have "proof of automobile liability insurance"; and (8) the driver is under 19 years of age. (MCL 257.2102(2))
Regulating vehicles
In order to keep Uber safe for riders, Uber drivers must have their personal vehicle which they intend to use to transport Uber passengers undergo an annual safety inspection, which is the inspection of brakes, steering, lights, signals, tires and safety belts among other components. (MCL 257.2109(1))
Signage and pictures to keep Uber safe for riders
An Uber driver must "display a consistent and distinctive signage or emblem at all times" while he or she is on-duty for Uber or transporting Uber passengers. (MCL 257.2111(1))
Uber is also required to "display a picture" of the assigned driver and the license plate number of his or her vehicle on the Uber app before the Uber rider "enters" the Uber driver's vehicle. (MCL 257.2133)
Zero tolerance policy to keep Uber safe for riders
Uber must "develop and implement a zero-tolerance policy" that addresses an Uber driver's "use of drugs or alcohol" while on-duty and/or while transporting Uber passengers. (MCL 257.2139(1))
In the "Follow The Law" section of Uber's "Community Guidelines" on its website, Uber's "Zero Tolerance Policy" (modified on 12/15/2020) states:
"Uber does not tolerate the use of alcohol or drugs by drivers using the Uber app."
"If you believe your driver may be under the influence of drugs or alcohol, please ask the driver to END THE TRIP IMMEDIATELY. Then exit the car and call 911."
Need help after an Uber accident? Call the attorneys at Michigan Auto Law
Call toll free anytime 24/7 at (248) 353-7575 for a free consultation with one of our experienced attorneys if you were injured in an Uber accident. Michigan Auto Law attorneys have spoken at national seminars and legal conferences, teaching injury lawyers across the country how to better handle Uber car accident cases and better protect our clients. You can also get help from an experienced accident attorney by visiting our contact page or you can use the chat feature on our website.