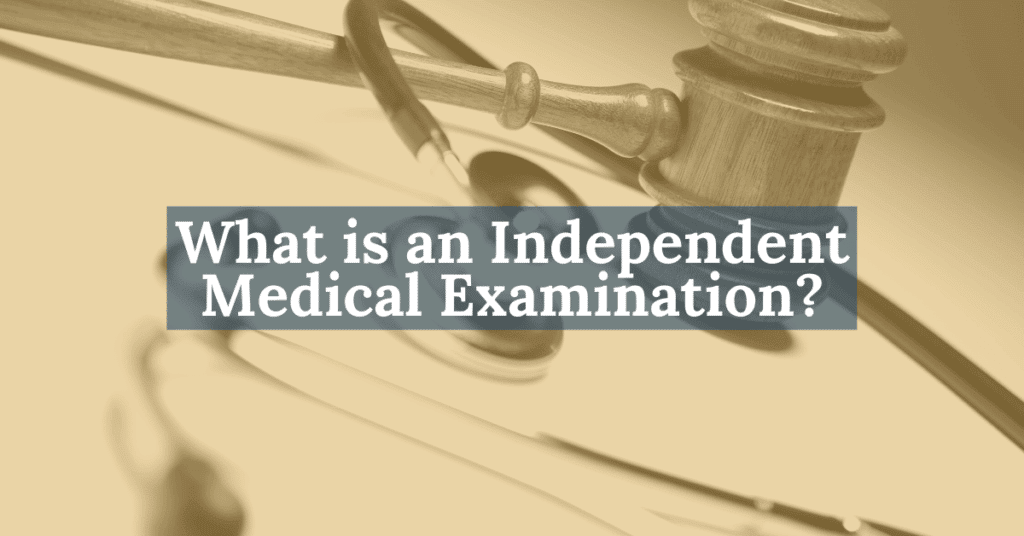 What Is An IME (Independent Medical Examination)?
An IME (Independent Medical Examination) of a car accident victim is neither independent nor medical. The doctor is hired by the insurance company and the exam's purpose is not to heal or treat the victim, but to find a medical excuse to avoid paying on the victim's valid claim for No-Fault PIP benefits.
Am I required to go to an independent medical examination?
If you are making a claim for No-Fault personal protection insurance benefits based on a mental or physical condition caused by a car accident, then your auto insurance company has both a contractual and statutory right to require you to submit to an independent medical examination.
What happens if I refuse the examination?
If a car accident victim refuses to submit to an IME, then the auto insurance company responsible for paying his or her No-Fault benefits may stop payment.
Additionally, a court can take any of the following actions in response to a refusal:
Decide on the exact state of a car accident victim's injury by ordering "that the mental or physical condition of the disobedient person shall be taken to be established for the purposes of the claim in accordance with the contention of the party obtaining the order."
Prohibit a car accident victim from raising "designated claims or defenses" and/or prohibiting the victim "from introducing evidence of mental or physical condition."
Enter a judgment against the car accident victim, such as dismissing the lawsuit.
Require the car accident victim to "reimburse the insurer for reasonable attorneys' fees and expenses incurred in defense against the claim." (See MCL 500.3153)
What happens after IME exam?
After an IME exam, the doctor prepares a report. Based on his or her findings, conclusions and recommendations, the car accident victim's auto insurance company may decide to deny or "cut-off" the victim's No-Fault benefits and, thus, refuse to pay for medical bills, lost wages and attendant care.
How long does a exam take?
Despite the significant and long-term effects that an exam can have on a car accident victim's life and medical recovery, most exams are cursory, 15- to 30-minute exams. They typically consist of little more than a very brief history, a physical examination, and then the writing of a report.
What is an IME report?
An IME report is a report prepared by the doctor, setting out his or her "findings and conclusions in detail." Significantly, if a doctor "fails or refuses to make the report," then "a court may exclude his testimony if offered at trial." (MCL 500.3153(e))
How long for the results?
The No-Fault law does not provide a specific timeline for when a doctor must provide his or her report with the results.
What qualifications must an IME doctor have?
The doctors that car insurance companies hire must meet the following qualifications:
The physician must be "licensed as a physician in this state or another state."
If the victim is being cared for by a "specialist," then the doctor "must specialize in the same specialty." This includes being "board certified in that specialty" when the victim's treating physician is "board certified in the specialty."
During the year leading up to the independent medical examination, the doctor "must have devoted a majority of his or her professional time" to the "active clinical practice of medicine" (including any relevant specialty) and/or teaching at an accredited medical school or an "accredited residency or clinical research program for physicians." (MCL 500.3151(2))
Injured and need a lawyer? Call Michigan Auto Law
If you have been injured in a car accident and you have questions about your legal rights to Michigan PIP benefits, you can call toll free anytime 24/7 at (248) 353-7575 for a free consultation with one of our experienced auto accident attorneys. You can also get help from an experienced accident attorney by visiting our contact page or you can use the chat feature on our website.