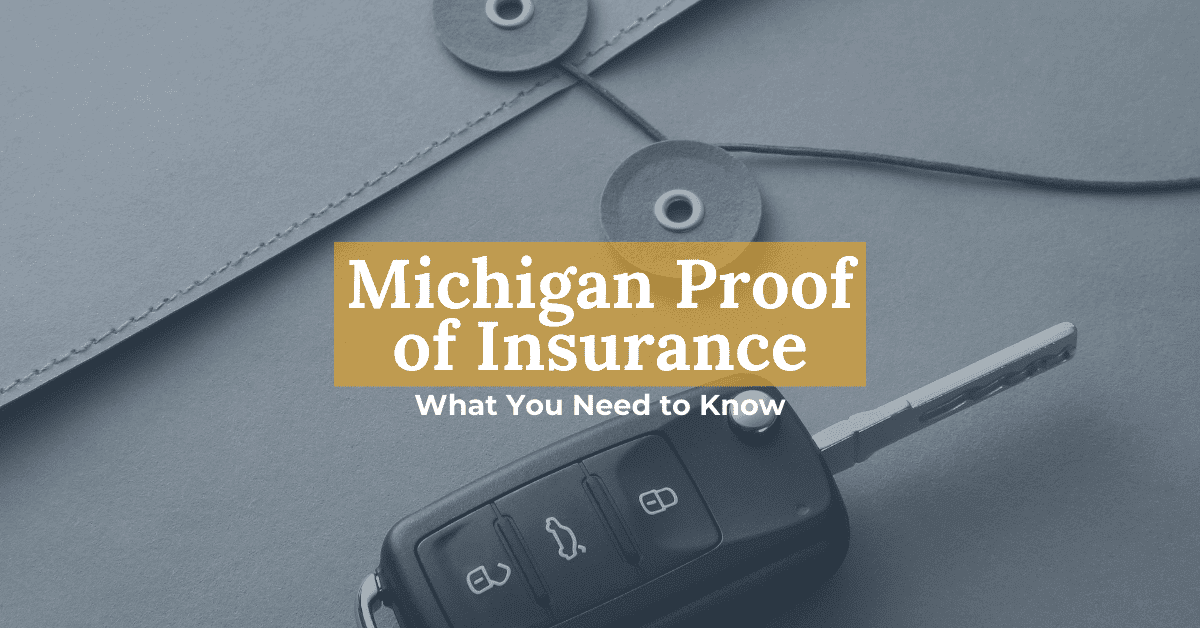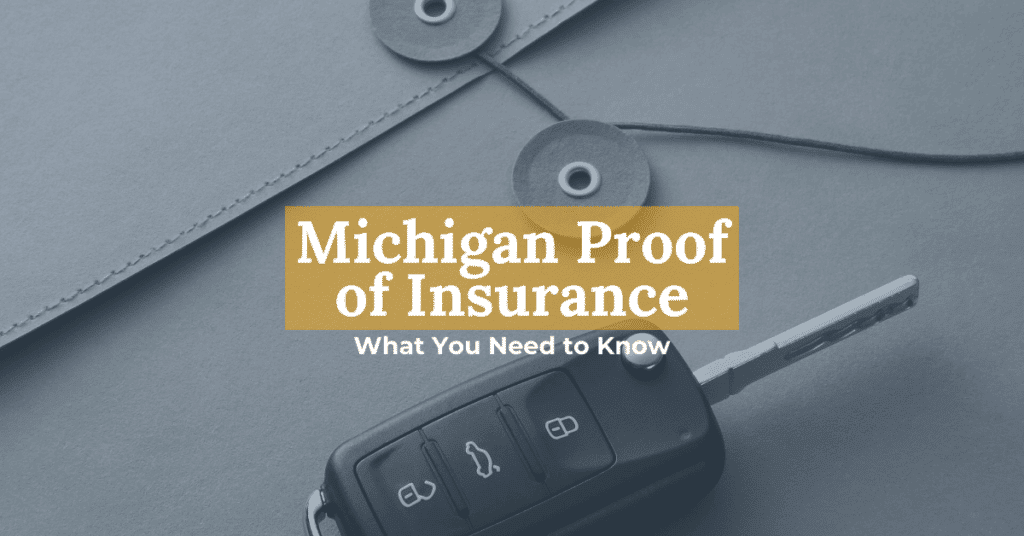 Michigan Proof of Insurance: What You Need To Know
All drivers must be able to provide Michigan proof of insurance to verify that their own motor vehicles are covered by a valid No-Fault auto insurance policy that will provide PIP benefits coverage and bodily injury liability coverage in the event of a car accident. It takes the form of a "certificate of insurance."
What is Michigan proof of insurance?
Under the Michigan No-Fault law,  all drivers are to have proof of insurance. It is evidence that the motor vehicle is insured. Specifically, it must verify that the driver's vehicle is covered by personal protection insurance, third party car insurance and property protection insurance.
Do you need proof to register a car?
A driver needs it to register his or her car in Michigan. The driver must present it to the Michigan Secretary of State that he or she has all of the car insurance coverages required by the No-Fault insurance law.
Do you need proof to rent a car?
You do not need to have Michigan proof of insurance to rent a car. Rental car companies will rent vehicles to people who do not own their vehicles and, thus, don't have their own auto insurance. However, if a renter does not have his or her own car insurance, the rental company may require they purchase rental car insurance.
Can you show proof on your phone?
Yes. You can show it on your phone. Michigan law allows a driver to "display[] an electronic copy of his or her certificate of insurance using an electronic device." (MCL 257.328(1))
How much is a ticket for no proof of insurance?
A ticket for no proof of insurance is limited to $50 under Michigan law and there are no points on the driver's license.
A driver is "responsible for a civil infraction" and subject to a possible fine of "not more than $50.000" if he or she "fails to produce evidence of insurance" "upon the request of a police officer." (MCL 257.328(1) and 257.907(2)) "Points shall not be entered on a driver's record" for failure to provide it. (MCL 257.328(7))
Significantly, if a driver is "determined to be responsible" for failing to provide proof, the court may order the driver to surrender his or her driver's license. If that occurs, then the court will also order the Secretary of State to suspend the driver's license. (MCL 257.328(4))
Importantly, a driver's failure to provide it to a police officer creates "a rebuttable presumption" that the driver did not have the No-Fault auto insurance required by law and, thus, was driving uninsured. (MCL 500.3102(3)) Driving without insurance is a misdemeanor, punishable by a fine between $200 and $500, not more than one year in jail or both. (MCL 500.3102(2)
Do you need proof for taxes?
No. You do not need to provide it to file with your taxes.
How to get Michigan proof of insurance for a car?
Under Michigan law, your auto insurance company will provide you with it for your car. It is called a "certificate of insurance" and your car insurance company must provide you with at least one certificate "for each insured vehicle." (MCL 500.3101a(1))
Does the Michigan Secretary of State accept electronic proof of insurance?
Michigan law says that a "certificate of insurance"  – "in paper or electronic form" – is "prima facie evidence" that there is a valid No-Fault auto insurance policy "in force" for the vehicle described in the certificate and coverage will continue until the expiration date in the certificate. (MCL 257.328(2))
Injured and need a lawyer? Call Michigan Auto Law
If you have been injured in a car accident and you have questions about your legal rights, you can call toll free anytime 24/7 at (248) 353-7575 for a free consultation with one of our experienced auto accident attorneys. You can also get help from an experienced accident attorney by visiting our contact page or you can use the chat feature on our website.